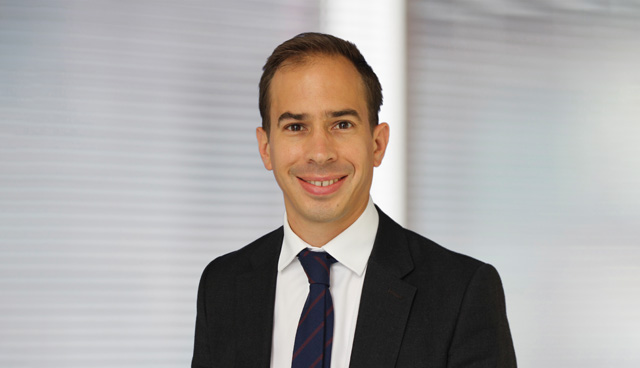 Like other countries, Ireland faces unique infrastructure challenges and conditions that could not have been imagined when they were initially designed. A risk-based approach to prioritising investment in infrastructure is normal practice in asset management, writes KPMG Associate Director, Matthew King.
Infrastructure organisations need to take a similar approach to managing their organisations as they take to managing their physical assets. The resilience of the organisation, its performance and financial health, people and systems, and the ever-increasing external threats such as cyber and climate change need to be managed. The four Rs of resilience – redundancy, resistance, reliability and response – should be applied at an organisational level.
People
Infrastructure organisations are simultaneously facing a skills cliff through ageing workforces and also a skills mountain as digital skills are now a prerequisite. Regulators rightly demand organisations to be more efficient but encouraging process improvements and digitisation, cultural habits and complex supply chain arrangements cannot be addressed overnight.
Financial Performance
Financial realities cannot be ignored. There is never enough money and delays to planned works impact customers as well as wasting spend. The financial health of the organisation, the financial resilience, is fundamental to delivering efficiencies and key outcomes to customers.
Interconnections
Our infrastructure is increasingly connected as rail and road transport and heating moves towards electrification and greater digital control. The future power network will be more complex as more renewable sources come online and it becomes more connected to mainland Europe and the UK.
Storms Ciara and Dennis serve as the latest reminder of the impact of extreme weather events. The incident in England last year where wind farms failed after lightning strikes, which caused the power grid to shut down and cascaded into the failure of the electrified rail network, leaving many passengers stranded, is well publicised. This happened despite all of the good practice redundancies working as designed. As extreme climate events continue to become more frequent and our networks become more interconnected, resilience needs to be managed differently.
Climate
Climate events are not the only environmental considerations. Ireland has welcome targets to achieve net zero carbon by 2050 within the Climate Action Plan. Whilst new capital projects such as the DART expansion, plans to expand the electric car charging network, and Gas Network Ireland's strategy to
decarbonise through renewable gas are all needed, organisations must also address the carbon footprint of existing assets as most will remain in use for many decades to come.
Cyber
With digital advances, the impact of a cyber-attack to national infrastructure, in addition to the many international tech organisations and data centres that have had such a big impact on our economy in Dublin, Cork and across the country remains a genuine threat. Organisations are waking up to this challenge and realising it is not just an IT issue.
Organisational resilience framework
For organisations, a broader approach to resilience must be taken. The best plans will not deliver if people do not have necessary skills or if financial performance leads to an inability to deliver key projects or essential maintenance. External threats such as storms and cyber-attacks can no longer be considered extreme events.
Senior management of infrastructure organisations must employ a risk based corporate level view to develop strategies to improve the resilience of their organisation as well as the assets they manage.
T: +353 1 410 1000
E: matthew.king@kpmg.ie
W: www.kpmg.ie