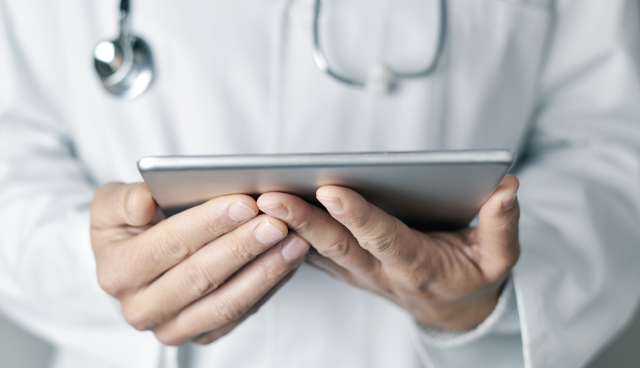 The future of healthcare is happening right now. Since April 2020, Irish patients have seen a dramatic change in how they interact with the healthcare system, while healthcare professionals and support teams have rapidly scaled to help the country cope with Covid-19, writes Mark Finlay, Head of Public Sector for the Republic of Ireland at Amazon Web Services.
A new wave of innovation for Irish healthcare has taken off and one of the things that has made this possible is the adoption of cloud computing. In the case of the Health Service Executive (HSE), the Amazon Web Services (AWS) Cloud is the underlying infrastructure for their Covid Tracker application. The agility and scalability provided by AWS Cloud meant the app was developed, tested, and the first prototype version was available in just two days. Designed to improve the speed, accuracy, and effectiveness of contact tracing, once the app was launched in July there were one million downloads in the first 36 hours, and 1.54 million by week four, equivalent to 30 per cent of Ireland's population. Because of the cloud's elasticity, the Covid Tracker app is able to meet fluctuating demands for capacity as pandemic activity changes.
The AWS Cloud in Ireland
There are a number of reasons why leading Irish businesses and public sector organisations such as the HSE are choosing to work with AWS. The AWS Cloud is the most widely used, and feature-rich cloud service. It offers instant access to the latest secure infrastructure, low-cost storage, machine learning and data analytics capabilities. And, with the cloud, resources scale up or down as needed, with customers only paying for what they use. The Irish public sector is well positioned to adopt AWS, considering Ireland is home to the very first AWS Region (a resilient cluster of data centres) in Europe. This means Irish data remains in the jurisdiction, helping to fulfil data sovereignty requirements.
This data security is especially important for the Covid Tracker App. It means the Irish public can feel confident their data is secure and the app complies with international legislation, including the General Data Protection Regulation (GDPR). While this is one of the most high-profile examples, the Irish public are experiencing a wide range of new healthcare innovations, all built using the cloud.
Reducing administrative burden
The implementation of telehealth services in the cloud has proved particularly beneficial to Irish patients in hard-to reach or rural areas, and those with mobility issues. It's enabling them to receive care without having to step into a doctor's office. Caredoc, an out of hours family GP service, experienced a significant increase in call volume from concerned citizens due to the Covid-19 pandemic. Caredoc's clinicians were tasked with triaging calls and phoning back citizens with suspected Covid-19 symptoms to further evaluate their condition and consider next steps. Even though there were no supporting systems in place, Caredoc implemented a new process in just one week by using UX Forms, a cloud-based application built on AWS. They were able to eliminate manual admin and reconciliation tasks to track calls, saving them two hours of administrative work per day. Caredoc has managed to resolve patient calls 30 per cent faster than before, freeing up more time to help others in need.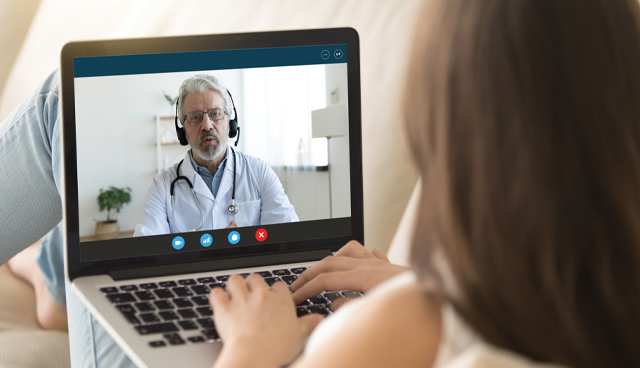 Implementation of Telehealth
Another case in point is Wellola, an Irish software firm that provides secure video and patient portal services to healthcare providers, who faced a Covid-driven spike in users. Using multiple AWS services, Wellola was able to scale to meet demand while delivering a best-in-class, reliable, and secure platform that cost-effectively met regulatory standards and HIPAA and GDPR requirements. Today, Wellola is providing over 600 GPs, allied healthcare providers, charities and Section 38 entities in Ireland and the UK with secure video consultations, messaging, digital letters, record keeping, and payment facilities to help them manage and mitigate the impact of the pandemic.
Scaling with increasing demand
With cloud computing, frontline services in Ireland have been able to pivot in support of changing needs throughout the pandemic. In addition, the capabilities and experience AWS has built over the last 14 years has enabled it to assist healthcare organisations further afield.
For example, the UK's National Health Service Business Services Authority (NHSBSA) handles just under five billion calls every year, but this is increasing 25 per cent year over year. In order to meet the demand, NHSBSA used AWS artificial intelligence services to automate portions of their healthcare contact call centre and answer common questions more quickly. They experienced a reduction in calls to their representatives by more than 40 per cent, equivalent to approximately €550,000 in savings annually.
AWS is also providing hosting services for an app used by the World Health Organization (WHO) to help protect WHO workers caring for Covid-19 patients. The app enables workers to access the WHO's rapidly expanding bank of Covid-19 learning resources and guidance, along with virtual skills workshops and other live training, to help them stay safe in the field.  Furthermore, the WHO is using AWS machine learning services to identify misinformation and classify Covid-19-related content for a more accurate understanding, and a more effective response to the pandemic.
Innovation to drive efficiencies
One of the issues we have seen in healthcare is the increasing amount of digital data and the lack of interoperability needed for patient satisfaction and smooth operations. But, if we look at Fred Hutchinson Cancer Research Centre in the United States they were able to unlock data silos using the cloud. Disparate data systems had impacted efficiencies and productivity over the years. So, to streamline and connect the large quantities of data they were working with, they used AWS in tandem with open source software. Now, their researchers can securely access, share, and interpret data in a fraction of the time, allowing more focus on discovering new therapies and cures.
This is what scaling and innovation in healthcare looks like and while cloud technology enables all these things, it's down to people, their boundless ingenuity and visionary leadership to break down barriers.
Repeatedly, this pandemic has shown us that when healthcare leaders are given the freedom to scale their thinking, and when decisions happen quickly, they can save more lives and build a brighter future for everyone.
If you'd like to learn more about how the AWS Cloud can help your organisation to innovate and digitally transform, please contact the Irish AWS Public Sector team via aws-publicsector-ireland@amazon.com