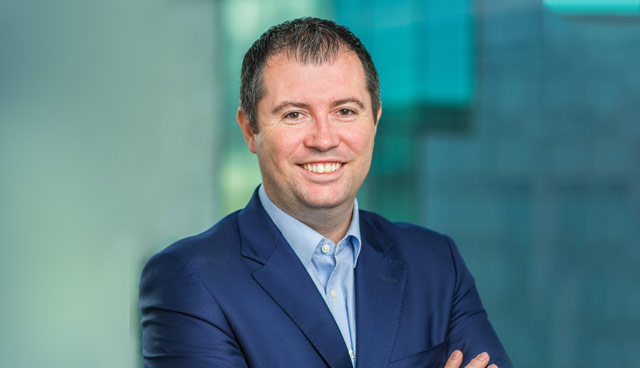 Today's digital world is vastly different than it was just a few short years ago. Advances in disruptive technologies including artificial intelligence and machine learning are dramatically changing the way we do business – and the way customers make decisions, says KPMG's Cormac Deady.
Omnichannel is one of the biggest management buzzwords of the digital age. But while multiple cross-channel interactions are important for customer engagement, they alone are not enough for organisations to thrive in today's environment.
Fragmented digital infrastructure and lack of alignment between front, middle and back office functions – from customer service, to operations and HR and IT – can impact the ability of organisations to deliver true seamless customer experience and drive efficiencies.
At a time when poor customer experience can go viral in a matter of minutes, organisations are perceived by the way they deliver services, respond to issues and manage customer expectations. Almost 50 per cent of business leaders believe they need to align their front, middle and back office functions to be able to deliver customer centricity and ultimately achieve growth. There is a realisation of the need to become a more connected enterprise.
The need to connect
Today's organisations know that in order to thrive they must be built around customers, with an ability to continuously respond and adapt to ever-changing needs.
To create a truly customer-centric organisation requires an approach that is founded on three key attributes:
Organisations need to think 'outside in' and consider everything they do from the customer perspective and understand the economic implications. This means connecting what is happening externally with changes that need to be driven internally.
Organisations must use these insights to satisfy customer wants in order to create engaging experiences throughout the customer lifecycle. This also means aligning these experiences across third parties and suppliers to create seamless customer interactions.
Every organisation must ensure that the front, middle and back are aligned to deliver on the organisation's promise and customer expectations. This means breaking down silos to become a customer-centric, digitally-enabled enterprise truly engineered for success.
A focus on these three attributes distinguishes winning organisations. It makes them connected to their customers, to their partners, and between teams and functions within.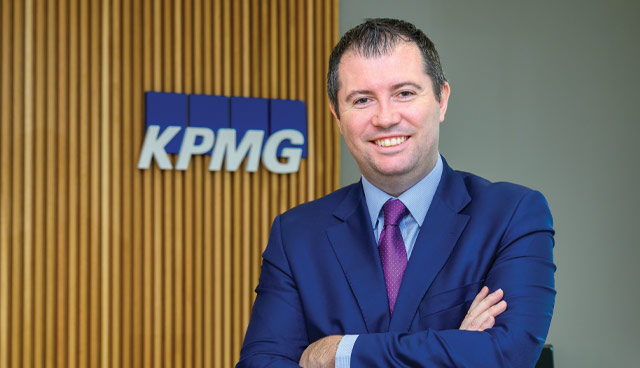 "Becoming a connected enterprise is a transformation – but that doesn't mean the organisation needs to revolutionise itself overnight. It's about a series of small changes that together add up to a significant and impactful transformation journey."
A KPMG-commissioned 2019 global study of 2,252 decision makers conducted by Forrester Consulting shows that developing a customer-centric strategy is a high, or top, priority for 71 per cent of organisations – and yet 40 per cent rate their customer-centric capabilities as only average.
Twice as likely to succeed
Becoming a more connected organisation is easier said than done. However, our research demonstrates that organisations who invest in the below eight capabilities of the KPMG Connected Enterprise are twice as likely to meet customer expectations, and achieve their objectives. So, what are the eight capabilities?
"Leadership in the workplace is something that has been necessary long before the advent of the Fourth Industrial Revolution, but it has never been more important as a more diverse staff with varying degrees of digital fluency will all need to buy into their organisations strategies."
Progress faster on the journey
In our experience, there are a number of key considerations that can help organisations make faster progress on their journey to become a connected enterprise:
Keep close to what your customers want
As we have seen, the ability to take an 'outside-in' view is key in building a customer-centric organisation. Ensure that you are not deviating from your original goal of delivering on what your customers want; keep continually looking in and outside of the organisation to ensure this mission is consistently at the fore.
Do things in an agile way
Becoming a connected enterprise is a transformation – but that doesn't mean the organisation needs to revolutionise itself overnight. Break changes down into specific steps, sequence them and implement. Keep taking a step back to assess whether the change has been successful in a 'test and learn' approach. It's about a series of small changes that together add up to a significant and impactful transformation journey.
Build in resilience
In a recent KPMG CEO survey, 71 per cent of CEOs say their company's growth relies on their ability to challenge and disrupt the business norm. Organisations must be ready to take on today's challenges with resilience and determination and be prepared to fail fast and learn along the way.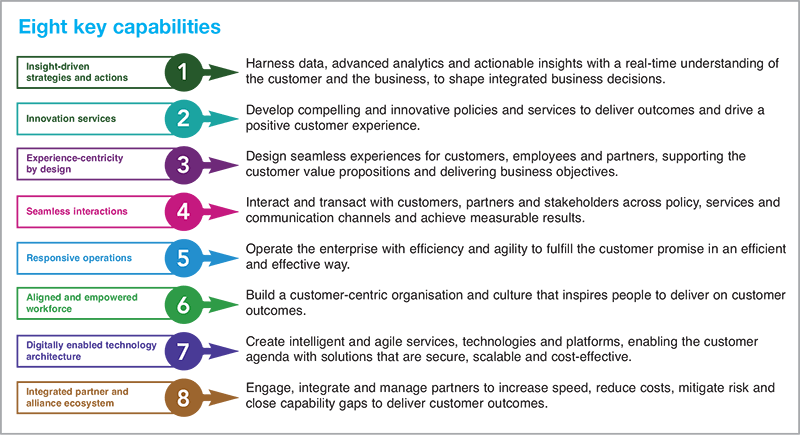 Keep it human
Whilst embedding new technologies such as AI and automation are likely to be critical in developing more seamless interactions for customers, remember that you also need to keep the experience 'real'. Don't lose the human touch; make sure that your customers are still being served by your staff at the key moments. Ultimately, any great organisation remains defined by the quality and passion of its people and its sense of purpose.
Where automation is being used, it should be used to design seamless experiences for customers, employees and partners, supporting the customer value propositions and delivering business objectives. Intelligent automation is an enabler for transformation. Most organisations are trying to do more with less and have been doing so for quite a while now. There is a challenge in getting and retaining great people. Intelligent automation is taking away some of the manual repetitive tasks that take up staff time and automates them in a fashion that makes it easier and allows staff to work on more interesting and meaningful activities that will ultimately provide greater benefit to the customer.
Make use of new technologies
Make sure that you are continually looking at what new technologies are becoming available that could help you serve customers better or connect your organisation up more seamlessly. Are you utilising cloud effectively? Are you building in appropriate automation and AI? Are staff empowered with collaborative tools so that they can better work together and share key information and data easily?
The age of the customer is here
At KPMG, we see the age of the customer continuing to emerge over the next period. There's a lot of talk about customer centricity and customer journey mapping and we see that continuing. Taking that 'outside-in' approach is a really good way of understanding how your organisation is serving its customers and where the most important place for us to focus on is to make a difference to our customers if we're making an investment. Whilst at the same time making sure that you've got great alignment within the organisation, that you're looking at processes and activities on an end to end basis that ultimately help to serve your customers better and more efficiently.
Cultural change
Moving towards a more connected enterprise will have an impact on the culture within the organisation. Most organisations are encouraging greater collaboration and seamless touchpoints amongst all parties playing a role in the end to end delivery of a service. Successful cultural change depends on having a clear unified vision, and on engaging and inspiring staff. In my experience, a succession of quick wins is one of the most effective ways of achieving the required buy in and support Deady says. However, of all the interventions that move culture in the right direction, the most important is leadership.
Leadership in the workplace is something that has been necessary long before the advent of the Fourth Industrial Revolution, but it has never been more important as a more diverse staff with varying degrees of digital fluency will all need to buy into their company's strategies. Clear and concise instructions, the ability to analyse what is going right and to adjust what is going wrong have perhaps never been more important.
How to move forward?
How can you get into action? Keep in mind that becoming a connected enterprise is an ongoing journey — not an end state. Here are some key steps for developing your strategy:
Understand how you are performing today. Consider several dimensions: What are your customers telling you about the services and products you are delivering to them — are they promoters or satisfied? If not, where is the breakdown occurring? How is your organisation performing on each of the eight capabilities of a connected enterprise? To what extent is the business ensuring the eight capabilities are working together to provide a seamless experience for the customer?

The KPMG Connected Enterprise Maturity Assessment Diagnostic tool can help you assess how customer-centric your organisation is. It delivers an assessment against industry best practice and highlights the opportunities and challenges that may affect your ability to become a connected enterprise.

Identify the necessary requirements for delivering the appropriate customer experience using the eight capabilities of a connected enterprise and understand where there are gaps in your company's ability to execute today.
Develop a road map for closing the connected enterprise gaps. Create a detailed business case for each initiative, with clear linkages to desired value and required capabilities.
Execute the plan and continually monitor your progress from your customers' perspective and the economics of the experiences and changes delivered.
For further information on this free diagnostic tool or if there are any topics you'd like to discuss, please feel free to contact us.
Contact Details:
Cormac Deady, Partner
KPMG Public Sector Consulting
E: Cormac.Deady@kpmg.ie
Cormac Deady
Meath native Cormac Deady is a Partner in the Consulting practice at KPMG, where he leads the public sector consulting team. He has a BSc in Computing Science and over 18 years' experience of providing advice and support across IT, business operations, digital transformation and data. Throughout his career, Cormac has supported clients achieve their ambitions through the design, delivery and leadership of business and technology enabled transformation programmes.