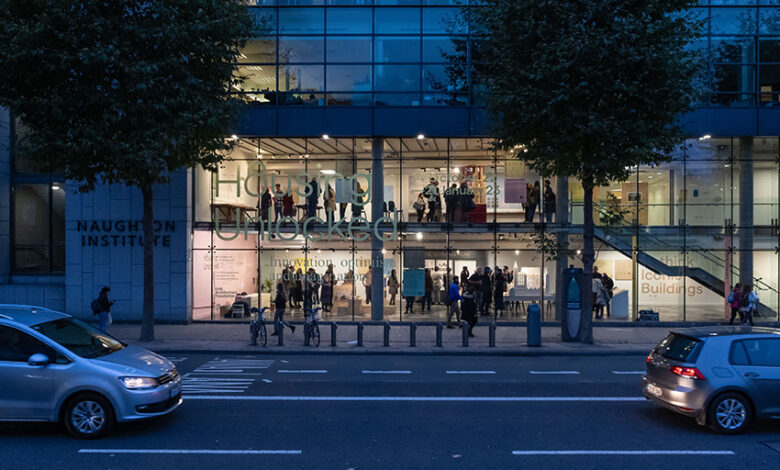 In October 2022, The Housing Agency, in partnership with the Irish Architectural Foundation (IAF) launched the Housing Unlocked exhibition. Running until mid-February 2023 it showcased eight innovate ideas to deliver more and better homes in Ireland, writes Sarah Kennedy, Communications Manager at The Housing Agency.
Key themes emerging out of the exhibition were how to tackle dereliction, strategies to promote compact urban development and high-density living, and modern methods of construction. The eight projects selected represent the potential for over 200,000 new homes and introduce new means to increase density in our cities, towns and villages.
Following the exhibition, The Housing Agency and the IAF are working on a plan to turn these ideas into a reality. For example, a publication that summarises the eight proposals, along with learnings from the public engagement programme is currently underway. Some changes to the Irish housing sector are required in order to introduce these innovative solutions. They include changes to planning and policy, engagement with stakeholders, changes to building regulations, pilot schemes of projects, and fiscal support. This exhibition makes the case for introducing these changes.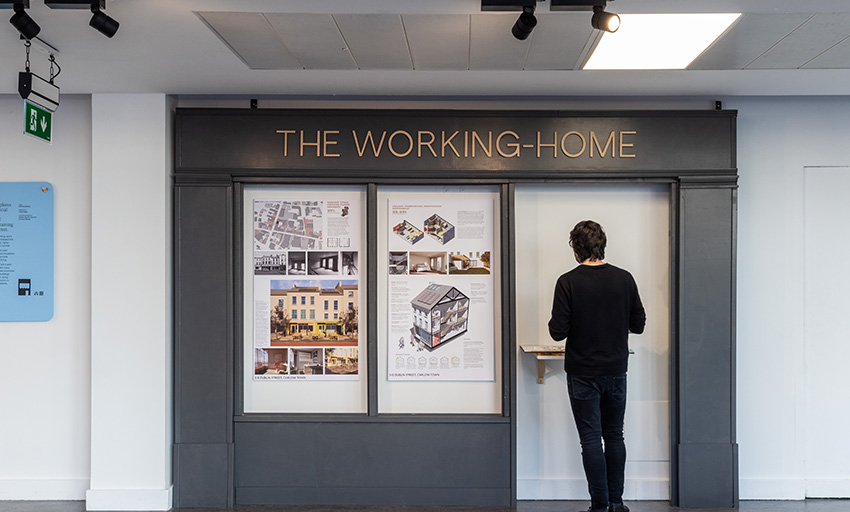 The Working-Home
Project team: EWA Architects
This proposal creates a new typology, The Working-Home, that includes both commercial and residential activity on the ground floor. It uses existing infrastructure to provide new homes, which reduces cost of delivery and is sustainable. Maintaining the commercial unit contributes to the vibrancy of the town centre.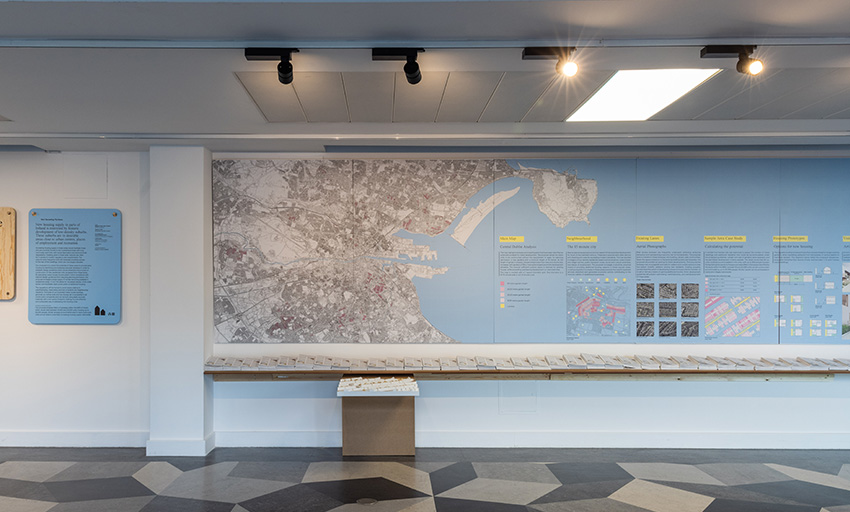 Start Spreading the Mews
Project team: Stephen Foley, Sara Acebes (SFA42 Architects), and Stephen Wall (Researcher and PhD student)
This project identifies the potential for developing the rear lanes of existing neighbourhoods (mews) to yield 50,000 new homes within the M50. It Is an easy way of increasing density within existing residential areas and would provide small one- or two-bedroom units, which are scarce In the Irish housing sector.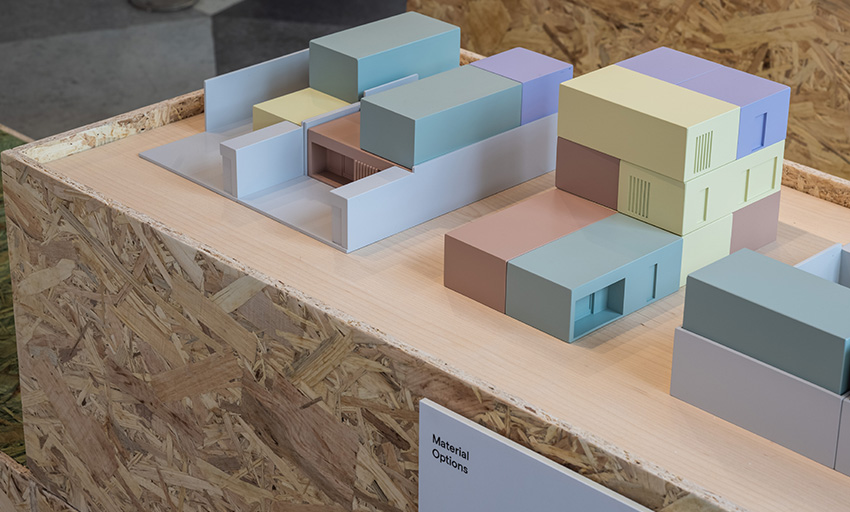 EcoCube
Project team: O'Mahony Pike Architects
This concept makes use of modular design and construction to provide a creative model for low rise, medium density housing. Each module is of a standard size and can be combined in a variety of ways to provide one-, two-, three-, and four-bedroom homes. These modules can be added or removed as the families' requirements change overtime, e.g., to cater for new children, to downsize, add in office space.
Building Societies
Project team: Sarah Carroll (Architect) and Tom Cookson (Architect)
This concept was inspired by an announcement in March 2021, that Bank of Ireland planned to close 103 regional branches. It proposes the reuse of vacant bank buildings on high streets in towns and villages all around Ireland using these vacant properties. By doing so, the project would add new homes in existing towns, and ensure these important buildings are put to use.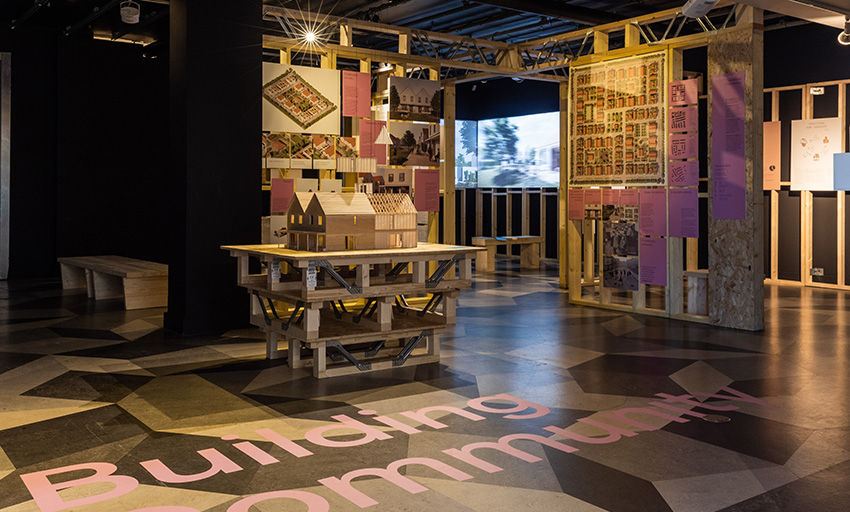 Home4Community
Project team: JFOC Architects and FastHouse
Home4Community achieves higher density by making use of housing clusters, organising units back-to-back, and side-to-side. While garden size is reduced, shared green and community spaces are large to encourage community building. The units will be built using timber-frame construction. This proposal also includes a community-led funding model which ensures the affordability of the homes.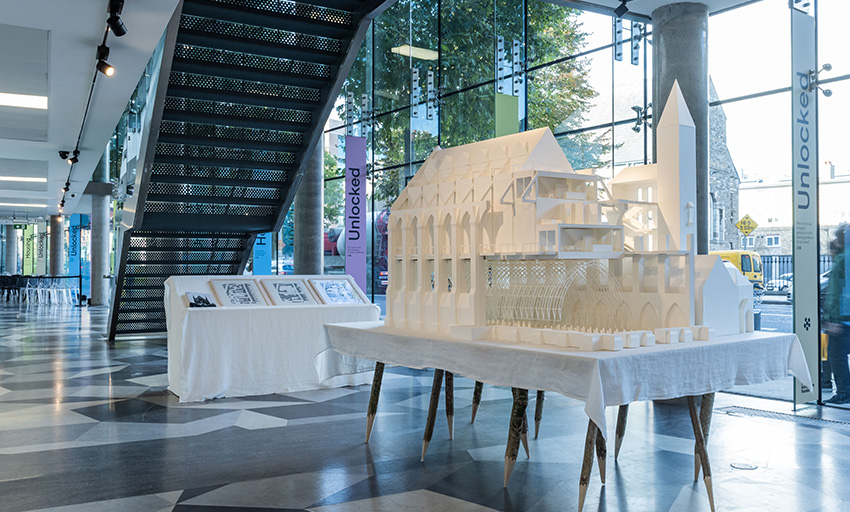 Thirty-Three Churches
Project team: David Lawless (Architect) and Sophie Kelliher (Researcher)
This proposal considers how church buildings can be adapted to provide housing units. It takes St Mary's Church of the Angels in Dublin 7 as a case-study, which its proposed can provide 20 new homes, while maintaining its worship space. This church is one of 33 submitted by the Archdiocese of Dublin to the Dublin City Council Development Plan (2022—2028).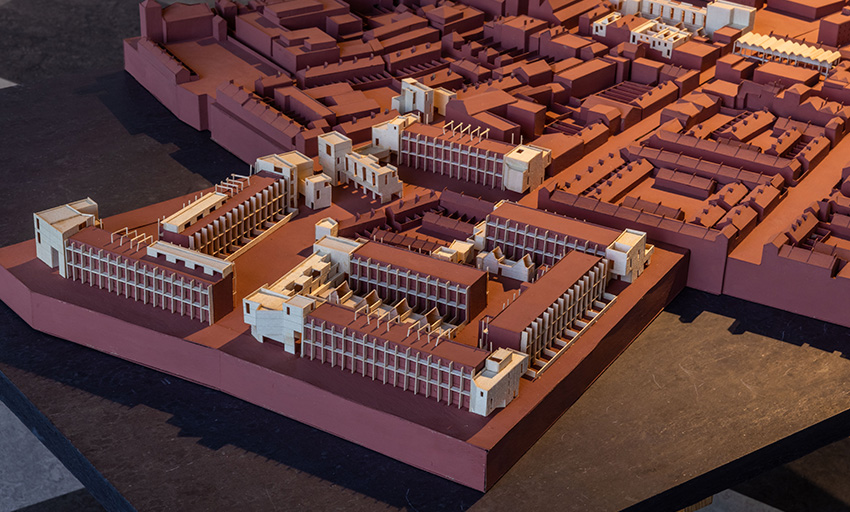 Urban Horticulture
Project team: Donaghy and Diamond Architects, Alan Mee, and Finola O'Kane Crimmins
Urban Horticulture takes The Liberties in Dublin as a case-study of how new homes can be provided for in existing neighbourhoods. Their analysis reveals a range of untapped opportunities to increase density, while protecting and enhancing existing neighbourhoods and communities. These guidelines can be applied to other neighbourhoods across the country.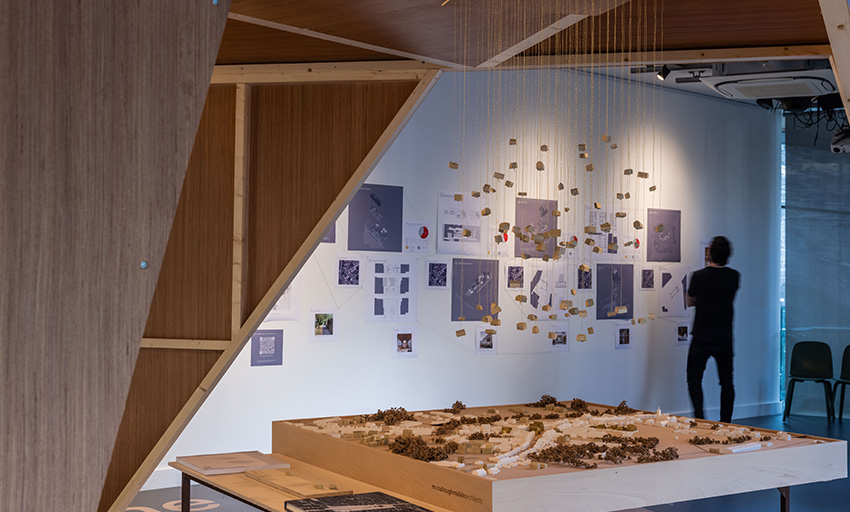 Join the Dots
Project team: McCullough Mulvin Architects, Barry Durkan (Durkan Residential), Graeme Hansell (Fire Engineer), and Jack Carter (Local advisor)
This concept takes Mountrath, County Laois as a case-study to identify small- and medium-scale changes that can be implemented in Irish towns and villages, to create new homes in existing urban centres. These changes will provide new homes and reinvigorate Irish towns by making them enjoyable, vibrant places to live and work.
To stay up to date with Housing Unlocked news please visit: www.housingunlocked.ie.