Housing
Housing Alliance welcomes new Executive Director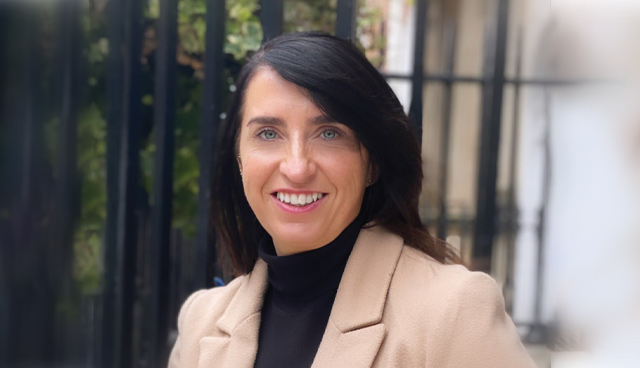 The Housing Alliance was delighted to announce the appointment of Anne-Marie McNally as its Executive Director in July. Anne-Marie hit the ground running and in addition to getting familiar with the various bodies and agencies operating within the housing sector in Ireland, she also put together the pre-budget submission for the Alliance and hosted a number of briefings on the key budget asks.
The Housing Alliance was formed to promote the delivery of social and affordable housing by larger approved housing bodies (AHBs), to address barriers and challenges to delivery, and to promote strong professional approaches to housing management. Anne-Marie's lived experience of social housing, her work on major housing projects in Dublin and her political experience on national housing policy ensures she is in a unique position to lead the Housing Alliance through this important time in housing policy formation in Ireland.
"I've been hugely excited to get stuck into my role with the Housing Alliance and have spent the summer months familiarising myself with the key stakeholders and the issues affecting not just the AHB sector but housing policy in Ireland generally," she says. "We all know how crucial it is to work together to dramatically improve the provision of social and affordable housing in Ireland and I'm pleased to be at the forefront of such important work.
"The Housing Alliance was pleased to see a number of important housing measures that it had advocated for included in the Programme for Government. The commitment in that Programme to address the reclassification of AHBs was particularly welcome as it is vital to the continued successful delivery of AHB housing across the State. We were also pleased to note commitments on increasing social housing stock, standardising the differential rents regime across the country, retrofitting houses, addressing homelessness, providing age-friendly housing options for older people and ending direct provision.
"Also hugely important was the commitment to introducing an affordable rental model and we have been very pleased to see that underpinned by a funding commitment in Budget 2021. This scheme has the potential to provide much needed affordable rental homes and will facilitate approved housing bodies, in addition to their current significant social housing delivery programmes, to deliver and maintain homes for families who currently find themselves outside the income limits for social housing yet unable to afford to rent at current market rates. This has the potential to be a game changer for housing policy. We are confident that once we get started on it and prove its effectiveness then the Minister will be willing to work with us to expand the scheme even further.
"It was equally heartening to see Budget 2021 provide additional funding in both capital and current expenditure budgets for social housing. In my role, I look forward to continuing to work in partnership with the Minister, his department and all stakeholders to continue to deliver much needed social and affordable homes."
Anne-Marie joined the Housing Alliance from her previous role as Political Communications Director for the Social Democrats political party. As a former journalist, inner-city project worker and strategic political adviser, she has been to the forefront of social and economic policy issues in Ireland throughout her career. Anne-Marie also brings significant communications expertise to the role, holding a First-Class Hons MA in Political and Public Communications from DCU.
Housing Alliance
20 Molesworth Street
Dublin 2
E: annemariemcnally@housingalliance.ie
T: 086 375 4315
W: www.housingalliance.ie