Digital
High-performance computing: A key driver for digital government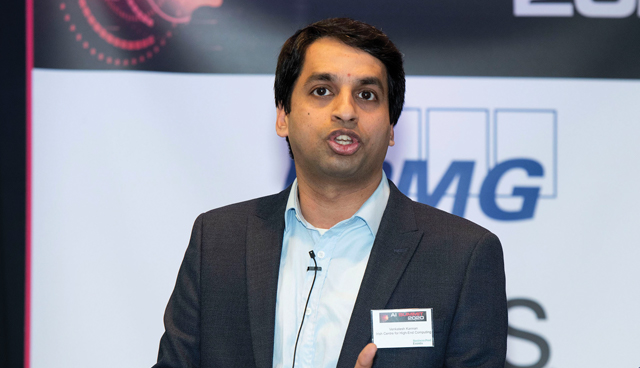 Prof. J.C. Desplat, Director of ICHEC spoke to us about HPC and what this means for digital governance. Dr. Venkatesh Kannan, Technical Manager at ICHEC, described recently receiving over €1.3m in funding for a number of national and European projects in Quantum Computing, and winning a competitive bid to organise the second European Quantum Technologies Conference (EQTC), which will bring over 500 experts in Quantum Technologies to Dublin. Originally scheduled for 2020 this event will now take place in November 2021.
The Irish Centre for High-End Computing (ICHEC), on behalf of the State, manages the national high-performance computing (HPC) infrastructure and provides essential data analysis to public sector bodies. It also works across the third-level research community in breakthrough and transformative coding through its expertise in code optimisation, AI, machine learning, data science and quantum technologies. ICHEC supports SMEs through optimising their data challenges.
Exploring ICHEC's domestic role in providing national HPC for the third-level and research sector in Ireland, Prof. Jean-Christophe ("JC") Desplat, Director, ICHEC said: "Since its establishment, ICHEC has supported over 2,000 research projects many of which have commercial relevance or significant scientific value. In line with more advanced computational capabilities, we are seeing evidence that the scale and complexity of research projects is escalating, placing more demand on our HPC capacity. For now, we have adequate capacity however this is time-limited as more sophisticated demands are coming in the form of AI and quantum."
Moving the discussion to focus on the growing relevance of HPC in government policy, he outlines: "At government level, complex data modelling for policy information is already happening. The application of HPC is widespread, from improving land use for housing, water management, energy generation and distribution and environmental sustainability, to public health improvements, such as, faster, more accurate and cheaper diagnostics through AI and a reliable and secure data resource for medical research. We are proud to have directly contributed to a number of government policies as well as being well positioned to assist future governments in addressing some of the key issues arising from our last election."
On ICHEC's role in supporting the SME sector, Desplat emphasises: "SME support is one of ICHEC's key strategic objectives. Increasing demand for data modelling advice and services is evident across the SME sector. We are seeing particular interest in big data-intensive projects. SMEs realise that big data analytics and artificial intelligence offer improvements in processes and services which improves their overall competitiveness. Our activities in support of the SME sector will be ramped up this summer with the establishment of an SME Accelerator, a key component of the European Commission's EuroHPC Competence Centre across 30+ participating States. ICHEC is also a founding partner of the North East Digital Innovation Hub which will provide an incubator for the organic growth of projects across many technical themes and training programs to upskill people currently working in the region.
Digital Twins
The ICHEC Director elaborates on his organisation's vision of a 'digital twin' approach to strategically position Ireland for the coming technological advances. "We are in a period of rapid change not only at the technological level, but also globally as indicated by the financial crisis, climate crisis and more recently, the Covid-19 pandemic. These are international issues requiring international collaboration and decisive and timely responses. For these challenges, a digital twin approach will enhance our ability to process data effectively, and at scale. This will have a direct impact on service provision and the type of innovation within Ireland's reach.
"Digital twins are a digital representation of complex 'systems', such as a country, linking its various components and how they interact with and impact each other. A digital twin allows organisations to model the behaviour and build 'what-if' scenarios for processes, facilities and policies that they wish to change before you actually put real-world resources into implementation."
Quantum computing: A new horizon
Venkatesh Kannan, Technical Manager at ICHEC, described recently receiving over €1.3 million in funding for a number of national and European projects in quantum computing, and winning a competitive bid to organise the second European Quantum Technologies Conference (EQTC) in Dublin, which brings over 500 experts in quantum technologies in November 2021.
"Presently, quantum computing platforms are at a nascent stage and yet quantum computing is foreseen to solve complex problems that are beyond the capabilities of classical supercomputers in key application areas including drug design, material science and financial services. ICHEC coordinates and runs the national Quantum Programming Ireland (Qπ) Initiative, under which all projects are in close collaboration with a number of national and international partners from industry and academia," Kannan explains.
ICHEC's focused and coordinated approach in such an emerging and high-impact technology area has placed the nation as a pioneer in the global arena in collaboration with several organisations around Europe and the world. "Ireland develops the software ecosystem and expertise for investigating practically-relevant applications in a quantum future. This is where the huge opportunity is for Ireland," he adds.
Earth observation:
Eyes in the sky
ICHEC also established and operates the national Satellite Platform for Ireland (SPÉir) which hosts satellite data from the EU Copernicus programme for use by the Irish public sector, academic and enterprise organisations. The significance and impact of this platform has been demonstrated through its utilisation by several Irish public sector and European agencies. For instance, the Environmental Protection Agency (EPA) monitors the quality of coastal and inland water bodies using Sentinel-2 high-resolution imagery in collaboration with ICHEC. The European Space Agency (ESA) and its partners use SPÉir for global access to the Sentinel-5P satellite data for validation studies.
"As the volume of earth observation data continues to grow, these big datasets are invaluable for data-intensive techniques, such as AI, for extracting useful information and decision-making. Consequently, ESA and ICHEC are working on creating standards for AI-ready earth observation datasets.
"The sustainable development of earth observation data management services offers a growing opportunity to Irish industry in the global context. Commercial applications of the satellite data are increasingly important for Ireland in sectors including smart agriculture, marine, and planning," Kannan says.
Climate Science: Informing the UN IPCC
ICHEC recently completed a large ensemble of global climate simulations which comprise Ireland's contribution to the international Coupled Model Intercomparison Project Phase 6 (CMIP6). The research will be included for assessment in the next report of the UN Intergovernmental Panel on Climate Change (IPCC) due for completion in mid-2021.
"ICHEC has the modelling capabilities, high-performance computing resources and international reach to ensure Ireland can participate in CMIP select groups. This research ensures Ireland remains at the forefront of global climate change research and continues its involvement with the CORDEX and CMIP6 projects and IPCC AR6 reports. Our models, combined with those of the international community, will inform global climate policy over the coming years," says Paul Nolan, Climate Science Programme Manager at ICHEC.
Commenting on the future for ICHEC, J.C. Desplat said, "As Covid-19 has shown, with inter-agency cooperation much can be achieved in a very short time-frame. We do not need to wait for an emergency to address significant social issues or ensure the appropriate readiness of Ireland's disaster management capabilities. Ireland, through ICHEC has the technology and the expertise to exploit it at our disposal already. HPC can play a key role in Ireland's recovery."
ICHEC
7th Floor, Tower Building
Technology & Enterprise Campus
Grand Canal Quay, Dublin 2
D02 HP83, Ireland
Peter Woods, Business Development and Public Sector Manager
peter.woods@ichec.ie
+353 1 529 1000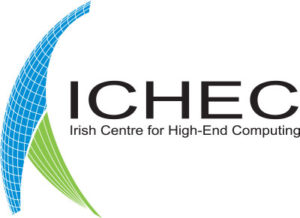 ICHEC was established at NUI Galway in 2005 and its core funding is provided by the Department of Business, Enterprise and Innovation (DBEI) and the Department of Education and Skills (DES).