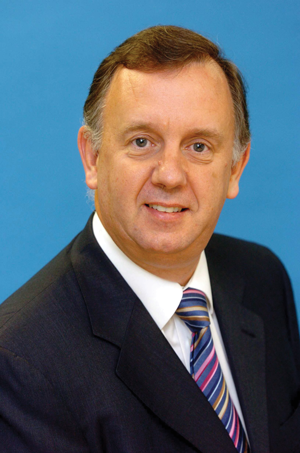 Health Research Board's Chief Executive Enda Connolly outlines the benefits of an interdisciplinary approach to health research.
Given the economic challenges that we face over the coming years, it is essential that health research demonstrates the contribution it can make; not only for people's health, but also in terms of driving innovation and efficiency in the health service and creating commercial opportunities that will benefit our economy.
You will only fully reap the benefits of research if positive results are put into action. The Health Research Board (HRB) actively supports and funds research that will deliver positive outcomes that can be applied in practice, for the benefit of people's health, patient care, health service delivery or economic benefit. 
If this innovation is to flourish, you also need an integrated infrastructure as well as experienced people to support it. We fund that too.  A key focus at the moment though, is to increase capacity and develop population health and health services research.
In essence, this aims to do two key things:
develop approaches to care and the efficiency and effectiveness of the health system through changes in policy and practice; and
improve the health of the population by understanding better how different socio-economic, environmental and cultural factors impact our health status.
Our investments in this area will encourage an interdisciplinary approach to research that brings together researchers, healthcare practitioners and decision makers. We believe that this approach will not only generate innovative ideas for research, and foster collaboration, but deliver practical results with real social and public impact.
Overall, the commitment by the Government to continued funding of research in these difficult economic times makes sense, as the benefits, efficiencies, cost savings and business opportunities that can be achieved can make a significant contribution to both our health services and economic growth.
Some examples of innovation in health research as a result of our funding to date are captured, in summary, below.
An RCSI and Beaumont Hospital research team along with Irish medical device company Aerogen developed a new device that allows patients to inhale medicines directly into specific lung cells. For respiratory conditions like COPD and cystic fibrosis it offers a new way of targeting drug delivery.
Work carried out by HRB-funded researchers in NUI Maynooth led to the development of a more effective whooping cough vaccine. Designed to be delivered as a nasal spray to newborns, the vaccine appears to educate the immune system in early life, provide strong immunity, and protect against allergies.
HRB-funded researchers have developed a way to grow replacement eye tissue in the lab. Patients with damage to a part of the eye called the cornea can suffer sight loss and irritation that can be remedied with this replacement tissue.
StoppStart is a new decision support management tool for prescribing medicines. If implemented, at a cost of approximately €14 million in 50 hospitals, it has the potential to save around €180 million in unnecessary prescription costs as well as reducing hospital costs. It would also have a major impact on patient safety.

Health Research Board,
73 Lower Baggot Street, Dublin 2
Tel: 01 234 5000
www.hrb.ie