Issues
Growth, risks and new opportunities

With InterTradeIreland set to mark 20 years of assisting small firms and other stakeholders to explore cross-border business on the island of Ireland, Aidan Gough talks to David Whelan about market evolution, Brexit preparedness and where InterTradeIreland see new opportunities.
Describing the much-changed landscape of cross-border trade on the island of Ireland, Gough, InterTradeIreland's Designated Officer and Director of Strategy and Policy, believes there has been a major shift away from the minimal interaction between the two economies of two decades ago, borne out of lack of engagement and relationships between businesses.
The "cold, denying silence", as the cross-border trading relationship was described by one national newspaper at the time, has long been broken thanks in part to the work of InterTradeIreland in fostering, supporting and developing the business and research community's links between north and south.
"The major difference between then and now is that new relationships now exist and thus it is easier for us to facilitate engagement and to go after opportunities. In fact, we had reached the stage where we rarely talked about barriers, the focus was almost entirely on opportunity," states Gough.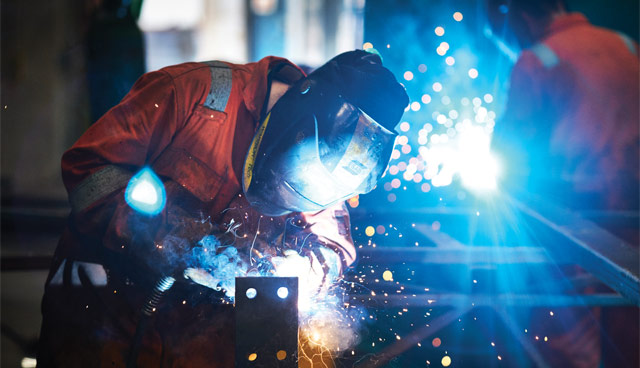 Since its creation, the Newry-based cross-border body, which primarily assists small businesses in Ireland and Northern Ireland to explore cross-border markets, develop new products, processes and services and to become investor ready, has overseen an average annual 4 per cent increase in cross-border trade and recent figures show a record high all-Ireland trading market in excess of €7 billion for 2017.
InterTradeIreland's work with businesses is not confined to the border area and the organisation has engaged with some 42,000 businesses from all counties on the island and directly supported around 9,000.
"Those businesses have generated over €1.2 billion in business development value through additional cross-border sales, investments or efficiency savings," says Gough.
"Participating businesses have created close to 16,000 jobs in the small business sector, predominately in rural areas, all over the island."
The wider trade flows across the island have progressed and cross-border trade has more than doubled over the last 20 years, benefitting the over 90 per cent of small businesses that make up the cross-border market. InterTradeIreland's research suggests that those businesses that trade across the border on the island receive an average 9 per cent productivity uplift, increase the likelihood of job creation and have a doubling of turnover.
"Our supports facilitate small businesses to get on to the export ladder. We know from our research that 75 per cent of businesses that have gone on to sell off the island took their first steps on the export ladder through entrance into the other market on the island.
"Cross-border cooperation delivers for small businesses and it delivers benefits for both economies," Gough states.
Support
Gough explains that InterTradeIreland operates two pillars of support – trade and innovation, each with a range of programmes within. Under trade, the Acumen programme has proven successful in assisting businesses to develop new markets, new customers and new sustainable sources of income on the island, while Elevate offers funding for specialist sales and marketing support to grow micro enterprises.
Under the innovation pillar InterTradeIreland has a number of support programmes in place for business innovation and growth, including the FUSION programme which helps to fund a high calibre science, engineering or technology graduate and partners business with a third level institution with specific expertise. Another example is the Challenge Programme, which embeds a proven, reliable and repeatable innovation model into the organisation.
InterTradeIreland's Funding for Growth team helps growing businesses access the finance required to achieve their ambitious plans.
The Designated Officer and Director of Strategy and Policy explains that such supports are tailored to and underpinned by an evidence base. As one of the largest conductors of cross-border research, Gough highlights that InterTradeIreland places a high value on its research which informs their understanding of the all-island market and programme development. The InterTradeIreland All-Island Quarterly Business Monitor ensures that the organisation remains "on the pulse" of small business sentiment across the island.
To this end, InterTradeIreland also plays an important role in contributing to policy development for both governments on the island of Ireland through its involvement in various committees and steering groups, feeding in their research to inform debate.
While the value of trade has changed dramatically, so too have the intricacies of the market. Highlighting the major shift in cross-border trading on the island in the last two decades and also a significant change in the complexities and interconnectedness of supply and export chains, Gough points to research which shows an increase in cross-border goods trade alone of €1.6 billion in 1995 to €3.7 billion in 2017.
The 2018 Cross-Border Trade and Supply Chain Linkages report by InterTradeIreland outlined that Northern Ireland accounts for 10-12 per cent of total exports from Ireland to the UK as whole and accounted for 7-8 per cent of imports. The report also found that a significant share of cross-border trade is accounted for by businesses that trade in both directions, with two-way traders making up around 18 per cent of firms but accounting for over 60 per cent of exports and 70 per cent of imports.
Given their understanding of the closeness and importance of the economic ties linking Ireland, Northern Ireland and Great Britain, Gough outlines the importance of InterTradeIreland's role following the outcome of the UK's referendum to leave the European Union.
Brexit
"As well as our understanding of the all-island trade market, following the referendum we responded quickly to initiate research on the impact of the various outcomes for that market. We didn't know then, and we still don't, what an agreement would look like but it was quickly apparent from our research that a no deal scenario posed a real threat to cross-border trade. Reverting to WTO tariffs could lead to a 9 per cent decrease in cross-border trade. When factoring in non-tariff barriers, this figure could double."
Gough highlights a fundamental understanding of the need for a frictionless land border for many small businesses on the island of Ireland, stating that in one month an average of 177,000 lorries, 205,000 vans and over 1.8 million cars will cross the border between Ireland and Northern Ireland. In one day, it is estimated that some 30,000 people make the cross-border commute to work.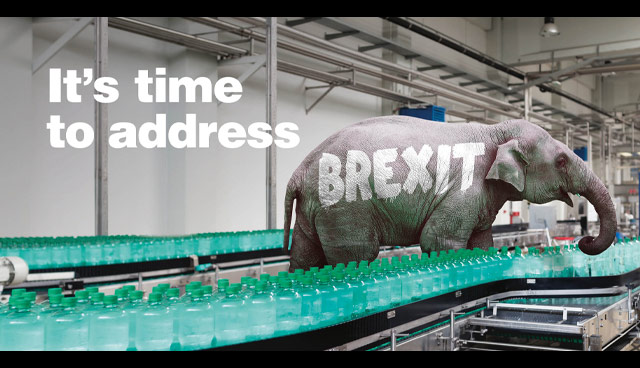 However, more striking was the understanding of business preparedness for any disruption to the status quo. The InterTradeIreland All-Island Quarterly Business Monitor (July-September 2016) revealed that 97 per cent of businesses across the island had no plans in place to deal with a UK exit from the EU. The survey also showed that 91 per cent of cross-border traders had no experience dealing with tariffs and 80 per cent of businesses said that TV news was their only source of information about Brexit.
"We recognised early on that businesses were not getting ready despite the fact that Brexit could pose a considerable threat to their existing business model. We found that businesses were not preparing and weren't factoring in the risk," says Gough.
InterTradeIreland's research which uses detailed, firm-level patterns of risk exposure to examine the capacity of firms to absorb shocks outlines that just over half of Ireland's goods firms have at best a mediocre ability to absorb shock and that more than 7 per cent are extremely vulnerable to any post-Brexit fall out. A similar outlook is recognised in the services sector where the most exposed or highest risk category stands at 4.4 per cent, while over 47 per cent are at risk.
This understanding formed the basis of various supports rolled out by InterTradeIreland in relation to Brexit. The launch of the Brexit Advisory Service for potential and current cross-border traders in early 2017 provided a service including direct access to specialist technical advice in areas such as tariff and non-tariff barriers, rules of origin, certification, staffing, exchange management and logistics through Brexit Readiness vouchers to the value of €2,250. As well as this, Gough says that specific guidance on tariffs at detailed product level, as well as access to latest research, led to core supports being built on the mantra of encouraging businesses to "plan, act and engage".
"We very quickly got on the road engaging with businesses and advising them on how to undertake risk analysis to understand where they are most exposed. In this regard we brought in experts, recognising that the small business nature of cross-border trade meant a lack of capacity or capability to undertake these assessments from existing resources. As well as establishing exposure, we were able to take this information and develop supports in relation to actions that could be taken to put new processes in place to mitigate risk," explains Gough.
Uptake of InterTradeIreland's Brexit Planning vouchers and support services has been high, especially as the exit deadlines grow closer. Well over a third of all applications for the scheme launched in May 2017 have come this year. However, Gough explains that the organisation continues to tailor and evolve their research and supports from their interaction and communication with traders, including he says, the tendency of small business to be overwhelmed when delving into Brexit.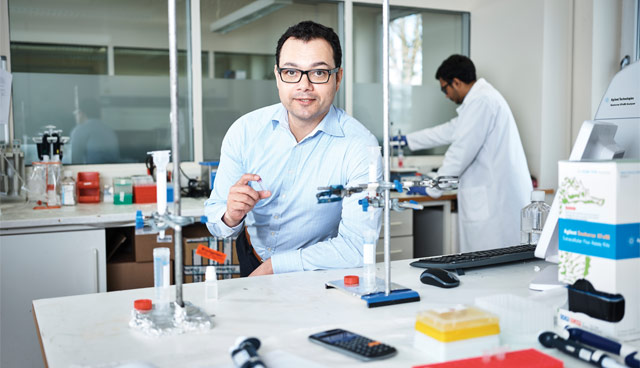 Gough highlights that even for those businesses not yet engaged in Brexit-planning, it is not too late to identify risks and opportunities. Recognition of the overwhelming nature of Brexit for small business and the opportunity to still identify exposure and mitigate risk is the basis for InterTradeIreland's enhancement of its Brexit support.
"Planning is never wasted," he states. "Businesses need to work out where their greatest exposure is and try to mitigate any risk. Analyse your own supply chains, your export market, employee impact, VAT, cash-flow, these are all areas that can be assisted with early interventions."
Gough explains that the enhanced Brexit Advisory Service, where businesses can secure up to €5,625 of funding and benefit from a new bespoke online learning tool (Bitesize Brexit) focussed on practical help to prepare for Brexit, has been much welcomed.
Gough says: "Our research and ongoing engagement with cross-border traders identified that for small business Brexit was overwhelming and often the elephant in the room in terms of future planning. What we are seeking to do is to break that elephant down to bitesize chunks which can be readily understood and actioned.
"Like everything we do our supports are evidenced-based interventions and Brexit is no different. Our research agenda allows us to remain on the pulse of small business sentiment and tailor our programmes. Our research, coupled with our staff, InterTradeIreland's most valuable asset, helps deliver programmes that deliver for small business."
Opportunity
However, the Designated Officer and Director of Strategy and Policy is quick to point out that InterTradeIreland's recent work has not solely focussed on helping small businesses to mitigate risk but also to identify opportunities going forward.
"We are in a very different place than we were 20 years ago and those relationships that didn't exist across all spheres of business and research activity now do exist. Whatever new trading relationship emerges post-Brexit, businesses will continue trading across the border and we will continue partnering with these businesses to deliver mutual value to both Ireland and Northern Ireland."
Gough highlights the emergence of new areas of opportunity despite Brexit which InterTradeIreland is focussing on. These include the areas of Industry 4.0, adaption to a low carbon economy and the re-development of cross-border clusters.
He adds: "We are also targeting SME productivity, which is a key challenge for both governments on the island, in the knowledge that businesses involved in cross-border trade have a productivity premium. Also, we are looking at the facilitation of cross-border clusters and all-island clusters in areas of opportunity such as that of the bioeconomy, advanced manufacturing and life sciences."
While InterTradeIreland's focus remains on small and micro businesses, Gough outlines scope for facilitation of cross-border partnerships with other agencies within research communities. A prime example is the partnership brokered by InterTradeIreland between Cancer Trials Ireland and the Northern Ireland Cancer Trials Network which has resulted in the sharing of cancer research trials on an all-island basis.
"When you broker these partnerships you find other opportunities and so we're now looking at things like all-island bio banks. All of these initiatives have supply chains behind them that link in to industry, offering new opportunities for business including small businesses."
Gough continues: "The research partnerships we facilitate are expansive and evolving. The US-Ireland R&D Partnership, for example, is a tri-jurisdictional alliance launched in 2006 and to date 51 projects have been successfully funded under the partnership across key sectors including agriculture, health, science and engineering, telecommunication energy and sustainability. Funding raised to June 2019 was valued at over €78 million."
As well, InterTradeIreland has recognised a doubling of the amount of successful applications by companies and researchers it helps to collaborate in Horizon 2020, the EU Commission's €80 billion research and innovation programme designed to boost jobs and growth across Europe.
"These relationships and networks exist. Going forward we remain positive and see further opportunities to facilitate new cross-border potential," concludes Gough.
W: www.intertradeireland.com