Issues
Greenlink: connecting Irish and British power markets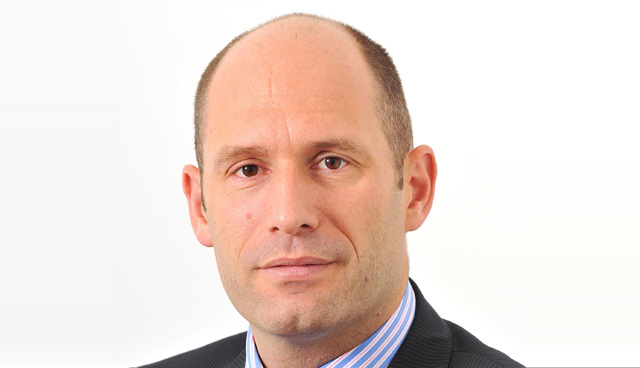 A planned new interconnector between Ireland and Britain could bring inward investment, energy security and savings for electricity consumers, and is an important part of the transition to a low carbon economy. Peter Harte, Technical Director of the developer Element Power, explains.
Interconnection in Ireland received a welcome boost in October with the announcement by the Irish regulator, the Commission for Regulation of Utilities, that it was directing EirGrid to progress grid connection applications for interconnectors with EU Project of Common Interest (PCI) status.
One of these projects is Greenlink, a new 500MW electricity interconnector stretching 170km beneath the sea from Wexford in Ireland to Pembroke in Wales. Scheduled for operation in 2023 and privately-financed to the tune of €400 million, the project is one of Europe's most important energy infrastructure projects and could provide significant benefits to Ireland and Great Britain in terms of energy security, employment and the integration of clean and competitive renewable energy sources. It also offers excellent value for money for Ireland's electricity consumers.
The project links the electricity transmission grids of Ireland and Great Britain with a High Voltage Direct Current cable. The interconnector itself is unobtrusive, being mainly a sub-sea cable with a converter station located at each connection point.
Value for money and inward investment
At Element Power, we have a strong track record in energy infrastructure development in markets across Europe and the Americas. We are excited to be bringing experience and capital to this new project. Because it is privately-financed, we will be assuming the majority of the project risks during construction and operation and Irish consumers will have minimal financial exposure.
Greenlink represents €400 million of inward capital investment in Ireland and Wales and will create an estimated 250 jobs during construction and 20 permanent jobs once operating. There are also very real knock-on economic benefits, as it is also likely to stimulate greater investment from other large technology players in the wider renewable energy sector in Ireland.
Improving energy security for Ireland and Great Britain
Electricity interconnection has a vital role to play in connecting energy generation between countries to provide reliable and affordable power for all. Greenlink will provide greater energy security for Ireland via Great Britain and interconnected continental European and Nordic electricity markets.
Despite Brexit, the UK and European Union (including Ireland) will continue to trade electricity without tariffs as members of the World Trade Organisation (WTO). When it comes to interconnector costs, shorter is better, and Greenlink is strategically located to take advantage of strong networks in Wales and the south east of Ireland.
For the UK, too, Greenlink is an important part of their interconnection strategy and we are pleased that it has already secured support under the UK regulator's 'cap and floor' regime, as well as a connection agreement with National Grid UK.

Supporting the integration of low carbon electricity
The Irish Government has ambitious plans for reducing greenhouse gas emissions and supporting the growth of the low carbon economy. Its commitment to cut emissions by at least 80 per cent by 2050 (compared to 1990 levels) means that the rate of decarbonisation of the energy sector, and in fact all economic sectors, must rise. We see this as a challenge but also an exciting opportunity. Interconnection will be a critical part of the nation's strategy, facilitating a flexible, low carbon electricity system with larger amounts of cost-effective renewable energy on the grid.
Greenlink is technology-neutral – it simply carries electricity to and from Ireland across the Irish Sea, following price differences in the two markets. Ireland benefits from a significant wind resource both on and offshore that can be brought to market through Greenlink's environmentally friendly infrastructure. Greenlink will also reduce renewables curtailment and capture a higher price in Great Britain, leading to an estimated €800 million consumer saving.
As well as representing an important export route to sell surplus Irish renewable energy, Greenlink is also likely to enable further foreign direct investment in Ireland. With large blue-chip technology companies like Microsoft, Facebook, Amazon, Google and possibly Apple all actively contracting for green energy and locating in markets with sufficient renewable energy, Greenlink could help stimulate further investment in Ireland from this sector. The capacity of the Greenlink interconnector, at 500MW, is sufficient to power 380,000 homes or 10 new large data centres1.
A proven technology that's ready to go
Greenlink is not the first interconnector to be built into Ireland. The East West Interconnector (EWIC) between County Dublin in Ireland and North Wales was a major infrastructure project commissioned in 2012. Like EWIC, Greenlink is 500MW and uses proven High Voltage Direct Current (HVDC) technology developed by leading industrial groups such as ABB, Siemens and Alstom.
It is good to see that major stakeholders including the UK government, the UK regulator, Ofgem, and the EU have acknowledged the project's strategic benefits. During design and development, we will be consulting extensively with local communities and stakeholders and seeking to maximise local economic benefits.
The opportunities for Greenlink to support ambitious national energy policy goals are clear and the advantages for consumers undeniable. We are looking forward to working with all stakeholders to take the project forward, to provide jobs, energy security and inward investment for Ireland.