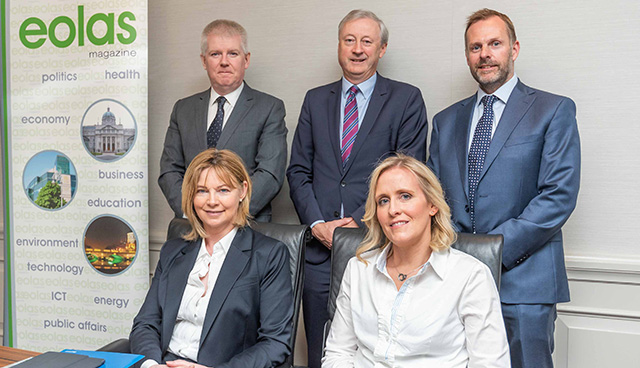 Dell EMC hosted a round table discussion on how digital technology can transform the delivery of public services.
Participants profiles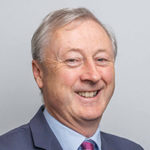 Professor Martin Curley is Chief Information Officer of the HSE and CEO of eHealth Ireland. He has an impressive track record of building high-performance teams and consistently delivering new innovations and transformation projects.  He has strong experience in public affairs and communications and has worked closely with the European Commission and national governments.  Martin is a recognised leader in Open Innovation and is the founder of the Innovation Value Institute which engages in research and consulting contracts across a number of industries. Martin's achievements to date include the transformation of Intel's IT organisation into a world-class IT capability; leading the start-up of Mastercard Advisors Digital Capability; establishing and growing a global network of 15 Intel IT Innovation centres; transforming Intel's research reputation in Europe while creating trusted advisor relationships at Commissioner/DG level in EU.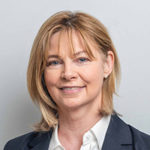 Beatrice Heneghan is Head of Information Systems in Laois County Council.  Beatrice is also part of several national committees for the local government sector. Previously, she was the Digital Strategy Programme Manager for Limerick City and County Council. She has worked in the IT industry for several decades both in the United States and Ireland, in banking and local government.  Beatrice is currently completing a Professional Doctorate in Engineering (PDEng) through Lero at the University of Limerick. Other qualifications include a master's degree in Software Engineering from the National University of Ireland, Galway (NUIG) and a Diploma in Project Management from the University of Limerick.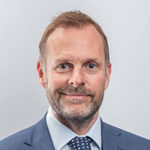 Mark Hopkins is the Director for Dell EMC's business in ROI Public Sector and Northern Ireland public and private sectors. He was previously the Sales Director for BT Ireland with sales responsibility across the Republic of Ireland business. From 2014 to 2106 Mark was the General Manager for BT's ICT and data centre business in Ireland. He has a BSc (Hons) in Business Information Technology from University of Northumbria. After graduation he worked in Celare, a start-up company now part of Sopra Group and Microsoft and set up the Healthcare Solutions Group in the UK and Ireland for Microsoft.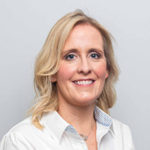 Brenda Kearns is Chief Technology Officer at the Dublin Institute of Technology with responsibility for IT strategy, and management of the campus wide IT infrastructure. Brenda has over 15 years' experience working in IT and holds a first class masters in Strategic Management for Information Technology. Prior to becoming CTO, Brenda worked as DIT's ICT Services Manager with responsibility for management and delivery of ICT support services to the Institute.
What are the main considerations for your organisation in driving a digital transformation strategy?
Brenda Kearns
For DIT, alongside our partners in IT Tallaght and Blanchardstown, digital transformation is a central component of our campus growth, expansion to Grangegorman and efforts for designation as a Technical University for Dublin. Our digital transformation strategy quotes Albert Einstein: "I never teach my pupils, I only attempt to provide the conditions in which they can learn." More than ever, this is increasingly online and through digital resources. We're trying to engage students beyond the traditional three or four years and now regard them as life-long learners. Having a digital strategy and adequate digital resources is essential to sustaining that relationship.
Beatrice Heneghan
Working for local government, we are very much at the coal face of service delivery and from our point of view, a strategic approach and leadership are key factors in successful digital transformation. I see staff engagement and customer focus to be to the fore and we need to maintain a pragmatic focus. Coming from a very traditional service delivery background, we need to bring people with us to deliver transformation models in local government.
Mark Hopkins
Over 18 months ago, Dell EMC emerged from the largest merger in the history of the ICT sector. However, in the immediate aftermath of the combination, we faced the challenge of forging an integrated culture that empowered all team members as a new family. By forging a common vision to accelerate digital transformation for businesses and organisations across the globe, our team is now better together delivering strong business outcomes. We believe we are now in a much stronger place to help our customers, from helping third level institutes to realise their digital transformation ambitions to harnessing the power of new technologies to drive innovation in the healthcare sector. Having said that, large transformation projects like this are not easy.
Martin Curley
It's necessary to start by understanding what the exact business or organisation problem is that we're trying to solve. Clearly in healthcare we have some challenges, we have a system that is bursting at its seams, even though we're spending a lot of money. On the positive side, we finally have cross-party agreement on healthcare strategy and policy as per Sláintecare and simultaneously, we also having amazing technologies emerging. These are truly transformational and even three or four years ago we may have considered them impossible. It starts from a primary consideration, determining what the business goal is; and then coming up with a shared vision that is enabled and driven by digital technology.
What are the challenges around broader workplace transformation and employee engagement?
Mark Hopkins
For leaders in both the public and private sectors, one of the greatest challenge in driving transformation is to ensure employee engagement and buy-in. A recent survey by Dell EMC of 3,800 business leaders has revealed that the lack of workforce readiness is an obstacle for 60 per cent of organisations worldwide. New technologies are making it easier for mobile teams to collaborate and foster the next wave of innovation. At Dell EMC, we've taken the lead in this regard; deploying latest technologies to ensure our team members have the tools to help them achieve their goals. With the emergence of the new ways of working, as well as the softer skills like communication and team working are just as important as technical skills.
Martin Curley
Culture is pivotal. As Peter Drucker once said: 'culture eats strategy for breakfast'. You can have a beautiful strategy but unless the culture is orientated towards change it will fail. I have just come from a meeting on Public Sector 2020 which is a strategy for transforming the public service. It has three key pillars: delivering for our public; innovating for our future; and developing our people and organisations. It is significant that innovation is called out and digital is a clear area of focus. If there is an exciting enough vision people will commit to that. Everything starts from a shared vision.
Brenda Kearns
Our digital transformation strategy will have a big impact on our business processes. While we need to keep up with the pace of technology change, there also needs to be leadership, governance and willingness to change these processes but sometimes the fear of change can hinder progress.
Beatrice Heneghan
In the public sector we have challenges that perhaps the private sector doesn't have. We don't have the luxury of 'rip and replace' or to take the 'fail and fail again' approach. We have to be careful about changes around digital transformation and the pilot approach works well. It helps to deliver some quick wins and demonstrate what can be achieved. Two-way engagement is important, not just with staff, but also with the public.
A challenge, particularly in local government, is connectivity for mobile workers, for example having technicians on the ground with connected mobile devices that need access to cloud or on-premise systems, although the National Broadband strategy is looking to address this.
Martin Curley
It is not just the culture of an organisation but the culture of the ecosystem that matters. In healthcare we want to introduce a digital innovation strategy for the ecosystem called 'Shift Left'. The success of that will not only be driven by the culture within the HSE but the culture of the ecosystem aligned to that. The HSE has been visionary in creating an ecosystem called eHealth Ireland which is built around the office of the CIO and one of our key objectives is to articulate a compelling shared vision that the entire ecosystem aligns behind.
Mark Hopkins
Looking at clients across both public and private sectors, the key to success comes down to the presence of change agents that both understand the opportunities of our digital age but also drive their teams to harness the potential of new technologies.
Some CIOs and CTOs are often frustrated by what they see as 'lip service' to the digital agenda. Getting buy-in not only from the boardroom but from right across the organisation is of critical importance to realising a vision for digital transformation.
Beatrice Heneghan
Leadership is a key element, particularly when communicating the strategic vision. We have come through two generations of digital technology from e-Government to digital in everything. It is not just a case of throwing technology at a problem, we need to look at what we are doing and we are perhaps doing things we no longer should be doing, or at least doing them differently.
Mark Hopkins
Our experiences are that the private sector benefits from an environment of innovation and a culture of risk-taking that incentivises change and transformation. However, forging such a culture has proven more difficult in the public sector.
Martin Curley
It is widely recognised that the latitude for failure is important but unfortunately failure in the public sector can be very visible. However, risk can be shared. There is a methodology we have been looking at in Maynooth University called 'Innovation 2.0'. This is a paradigm for driving digital structural change with the components of a shared vision and shared value-at-risk. With digital these extend beyond the organisation into the ecosystem. The risk is shared by both the public sector and private sector partners. That risk mitigation is very helpful in lowering the resistance to taking a risk. Everyone has skin in the game and the chances of success are higher.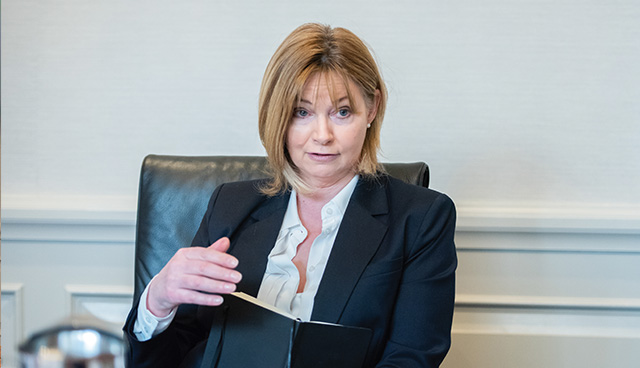 We must utilise our data, within proper governance structures, to deliver the digital transformation.
Beatrice Heneghan
What are the key cyber security risks/privacy issues that need to be considered?
Mark Hopkins
The explosion in the growth of data worldwide has created new opportunities and attracted a whole new class of malicious adversaries. They're highly organised, well-resourced and work to exploit security gaps with greater persistence than ever before. For organisations in Ireland, it's not a question if they're going to be breached, but when that breach will occur and what safeguards are in place to protect the link of trust with the customer. In this context, security transformation comes to the fore. However, from engaging with customers who are investing in cyber security, it is evident that there is a critical shortage in securing people with the skill set to actively manage that process of change. This is a worrying development given Ireland is swiftly becoming both the digital and data capital of Europe.
Brenda Kearns
That is the downside of having companies like Facebook and Amazon here; we can't compete with the salaries they offer to attract the talent we need. We are seeing some turnover of staff at the moment but are restricted to recruiting at the entry level of the vacant grade. This is beginning to impact on how we progress some of our projects. We are losing someone with say 10 years' experience and replacing them with graduates.
Mark Hopkins
It has perhaps become easier to get investment for implementation of security transformation strategy but can be difficult sometimes to find the right people with the right skills to execute the strategy.
Martin Curley
There is sensitive information held in the public service and there are unfortunately nasty people out there that want to do bad things. It is difficult to recruit in this area and the wisest thing that a public sector organisation can do is to adopt security as a service model rather than trying to recruit the best talent. It is better to work with some of the world leaders with a shared strategy and with good internal people that can direct a vendor in that approach. That is something we are looking at very seriously within the HSE. You can't eliminate all vulnerabilities but the best you can do with the resource available is to work with a world-class partner to protect your data.
Beatrice Heneghan
Cyber security threats place a burden on IT resources that can undermine the benefits that technology brings. 
A multi-layered approach that provides protection at different levels can help to mitigate this on-going and ever-increasing challenge. This will include boundary defences such as network perimeter devices, cloud devices that catch threats before they can get to that perimeter and user education and awareness to limit the risk from the inside out.
There is a lot of focus on data and rightfully so. GDPR has highlighted the risks and responsibilities that we as public sector data owners should consider throughout the data lifecycle. Big data is becoming a reality for us with the exponential increases in data whether structured, unstructured, moving or in-situ.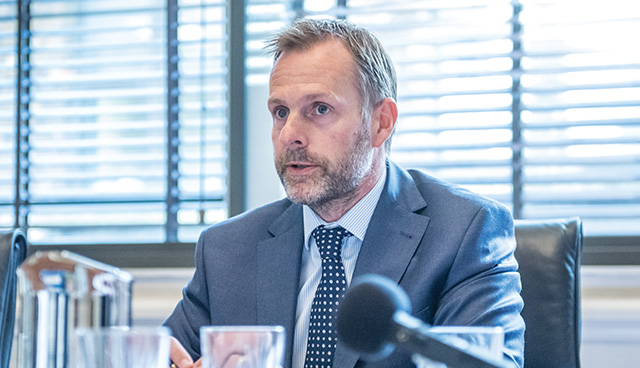 The smaller the shortlist tends to be, the greater the chances of success.
Mark Hopkins
How is your organisation leveraging data analytics for better decision making?
Brenda Kearns
This is a growing area for us. We use data analytics to identify students who may be struggling or help identify the reasons behind the high dropout rate, particularly in STEM subjects.
Martin Curley
Data analytics is an area that is rich for exploitation. Healthcare is an information business but the IT-intensity is very low, typically 3 to 4 per cent compared to financial services where they spend typically 15 to 17 per cent. Vinod Khoslan, one of the founders of Sun Microsystems, has said that in the next 10 years data science will do more for medicine than all the biological sciences combined. From a HSE point of view, and certainly from the office of the CIO, we are beginning to invest heavily in that area. There is a maturity curve in developing this; it is a very simple cycle of acquisition, analytics and actuation and just repeating this cycle over different data sects can drive a lot of value. One area we would like to focus on is publishing average waiting times in emergency departments. In Ireland everyone is going to acute services and we haven't invested heavily in primary care facilities. Just by publishing that data could help change the focus from acute to primary. For example, if there is a four hour wait in St James or Blanchardstown hospitals you could have the opportunity to attend another primary care facility. That would help citizens make better decisions and get care quicker.
Mark Hopkins
There is significant potential in data analytics in helping to drive digital transformation. With 95 per cent of the earth's data created within the last 24 months, the opportunities are endless. However, the growth in data has not always been accompanied by an advancement in raw computing power to harness those opportunities. At Dell EMC, we have taken a leadership position in helping to harness the power of data to provide organisations with key insights into the customer experience and to bring products to market quicker. For example, we've developed two world-wide IoT labs – one of which is located at our campus in Limerick – where we work with organisations and business on proof of concepts for new IoT projects.
Beatrice Heneghan
It is an area with huge potential that is relatively untapped at present. Our data can be siloed within functional areas but there are some good examples of analytics usage in local authorities in areas such as finance and HR. However, the real gain will come from looking collectively at structured and unstructured data sets. Good data governance and data classification will help enormously. We require a taxonomy, a fundamental design of what types of data we have from a local authority perspective because there are so many types of services we provide.
Mark Hopkins
Recent debate around the use of personal data by leading technology companies and finance institutions and the impending introduction of the GDPR has proven useful in opening up a debate around trust which is equally applicable in the public sector, if not more so. For public sector organisations that look to harness the power of data analytics, it is important to win the battle for trust by explaining how citizen data is being used and analysed to transform citizen services for the better.
Brenda Kearns
GDPR will help in this regard. We have to inform all stakeholders, students and academics, as to what we are doing with their data. There has still to be an element of trust, because once you hand over your data you no longer have control over it.
Martin Curley
GDPR is a breakthrough piece of regulation and it's great to see some leadership from Europe, which had long been viewed as the 'wild west'. It is an area that needs regulation and the Commission deserves credit for being ahead of other jurisdictions in putting something in place. It is not going to be perfect but it is a really good start, particularly in terms of health records, where previously the clinicians and hospitals were the stewards. This will bring change in healthcare, including individuals taking more responsibility for their own healthcare.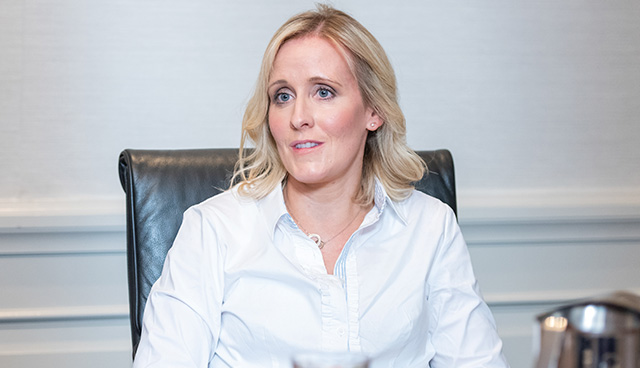 Unless you fully understand the processes you want or need to transform, you run the risk of replicating the same mistakes.
Brenda Kearns
Are there any other aspects of digital transformation that need to be highlighted?
Martin Curley
Having a clear road map and a clear vison not just in the organisation but within the ecosystem – where are we going and what are the quantum leaps we need to make? Digital transformation can be more efficient and effective if the ecosystem is aligned with the transformation journey rather than doing it in an ad hoc fashion.
Mark Hopkins
Buy-in from senior management is crucial to the success of any transformation strategy. Ensuring an understanding among senior management in the public sector is key and an area that needs attention so that everyone understands the necessity behind driving and delivering a digital transformation agenda.
Beatrice Heneghan
Transformation is about bringing your staff on board within an effective operating model, communicating what you are doing and getting those quick wins. It is important to have defined our higher-level strategy for digital transformation but also to drill down to solutions at a more practical level – such as digitisation of processes and 24/7 online service availability. The private sector, as part of the public service digital ecosystem, also has a role in supporting the digital transformation journey. Continued collaboration with industry partners and third level institutions such as Lero, the Irish Software Research Institute, will help to leverage the technologies that underpin these initiatives. Cloud platforms and APIs [Application Programming Interfaces] that allow systems to talk to each other and effectively redefine the technology and business landscape will help to drive the transformation programmes forward.
Brenda Kearns
Digital transformation is a key part of our strategy to engage students in a life-long learning journey by offering blended learning opportunities. Our digital campus will allow us to extend our academic reach worldwide, well beyond the geographical boundaries of Dublin.
It has been difficult to manage student expectations in the digital area. They expect everything to be accessed through apps, smartphones and tablets are favoured over laptops. Email is something we use to communicate with them – they use Instagram and Snapchat – even Facebook is seen as old fashioned for them!
If you had to focus on one area of digital transformation to make it effective, what would it be?
Martin Curley
From the perspective of an outsider coming into the health service, a key question is evolution or revolution? Do you evolve the solutions that we currently have and improve them using digital, or do you instead pursue revolution and complete transformation? There is an opportunity in the Irish healthcare system, using Sláintecare, to do something revolutionary. That's what we're choosing to do in terms of introducing the 'Shift Left' strategy which is looking for solutions that help move people from acute care settings into community or home and even beyond that through proactive prevention.
The hardest investment to get approved by DPER is investment in proactive wellbeing, but crucially, when compared with other investments, it has the highest return. I would say that the area to focus on is having an overarching strategy, a compelling vision that the ecosystem aligns behind and therefore helps with the digital lift.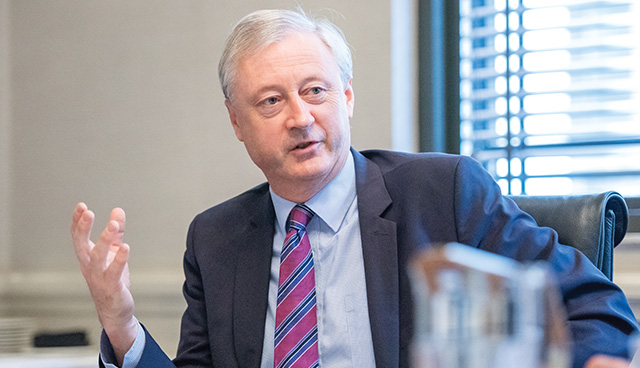 It is not just the culture of an organisation but the culture of the ecosystem that matters.
Martin Curley
Mark Hopkins
To make digital transformation a success, leaders must prioritise programmes to embark on that focus on bring real change to either customer or citizen outcomes. From my experience, the smaller the shortlist tends to be, the greater the chances of success. That's common across both the public and private programmes that we have seen. Ensuring that the ecosystem is aligned behind you and acquiring senior buy-in is difficult across a list of 10, 20 or 30 projects.
Beatrice Heneghan
Resources are key to any transformation and from a resource point of view, two things come to mind. Firstly, the most important resource at our disposal is our human resource. There is a degree of knowledge, intellectual capital and expertise in the public sector which is somewhat underutilised. We need to unleash this, perhaps by analysing the skills gap and increasing the capabilities through training and education opportunities that are already present within the given ecosystem.
Secondly, I see data as a huge resource and both our national and sectoral strategies refer to data as an enabler. We must utilise our data, within proper governance structures, to deliver the digital transformation. From a data governance perspective, we need to consider legislation which will provide us with guidelines and rules, but also allow us to avail of that data and share it. The ultimate objective is providing a better service for citizens.
Brenda Kearns
Applying the principles of enterprise architecture is crucial to ensuring successful digital transformation. This means understanding your business, your data and processes, then following through with appropriate applications and technologies. Unless you fully understand the processes you want or need to transform, you run the risk of replicating the same mistakes with new technologies instead of exploiting it to reap it benefits. The challenge is that enterprise architecture skills are rare and expensive, but they are the foundation of a successful solution.
Martin Curley
I couldn't agree more, I think enterprise architecture is hugely important. However, I think one of the key issues is the maturity of enterprise architecture as a discipline. It's still very elementary and while there are many skilled people, it's more an art than a science currently. The discipline needs to evolve. One of the things we have done at NUI Maynooth, within the Innovation Value Institute and the IT Capability Maturity Framework is to create a specific maturity framework which collates best practices around enterprise architecture. There is a lot of individual brilliance, but it's a capability that needs to be developed across organisations.