Environment
Global Utilities and Energy Expertise Applied Locally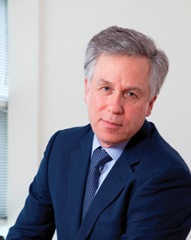 Alan Fairman, Regional Director for Dalkia, outlines the critical role of utilities in the industrial environment and how Dalkia are bringing their international know- how to bear for companies in Cork.
For most companies operating in the industrial environment, their utilities plant is at the heart of their facility. Without utilities, nothing gets produced. What do we mean by utilities? Typically, utilities incorporate steam, refrigeration, water, heating, lighting and power systems. Utilities provide the energy and raw materials so the company can get their produce out the door. Managing utilities well is critical to selling good quality product, on time.
However utilities are becoming more complex. Utilities such as steam and refrigeration consume most of the energy used in a typical plant. As such, there is increasing pressure on companies to make their utilities more energy efficient in order to cut costs generally. Over the next 10 years, with increasing demand for energy and EU objectives to cut carbon emissions by 20 per cent before 2020, energy costs, when including carbon, are only going one way.
Additionally, there are now increasing levels of legislation and regulations surrounding utilities, examples include legionella, carbon trading, ammonia regulations and health and safety legislation, to name but a few. Demand- side Management i.e. the ability to temporarily reduce or shift customer electrical demand will be a significant feature of smart metering, again adding complexity and the need for expertise.
Finally, in response to lean manufacturing philosophies being adopted by industry, utilities plant reliability needs to match or exceed that being achieved on the production lines, if targets for quality and factory output are to be achieved at minimum cost.
Between energy, increasing legislation and a requirement for higher reliability, industrial companies currently have a great deal on their utility management agenda. Unfortunately these considerations are matched, if not exceeded, by core business requirements. Processing plant has to run more efficiently, safer and produce better quality product. To address these dual pressures, we see companies focusing on their core business and inviting utilities specialists to manage their utilities. A long-term partnership approach to this relationship is critical to such a business model.
One of the many advantages of using a specialist international utilities provider such as Dalkia is that they can bring global best practice to bear on your particular plant.
In Cork, Dalkia and our specialist Combined Heat and Power (CHP) subsidiary Dalkia Alternative Energy (DAE) work across the pharmaceutical and food and drink sectors throughout the city and county, as well as the educational sector, applying various aspects of their utilities plant operation and maintenance expertise, to help companies in these sectors to increase the reliability and availability of their utilities, while improving efficiencies and reducing energy used and carbon produced. Types of contracts range from utilities plant maintenance and lighting contracts to fully integrated Design-Build-Finance- Operate-Maintain and CHP contracts.
To find out more about the team based in Cork and how they might bring their utilities expertise to bear for your company, contact Alan Fairman in Dalkia's Mahon office on 021 240 9267 or at info@dalkia.ie
See also www.dalkia.ie for more information on utilities expertise and details of three white papers recently published on saving energy; increasing reliability and operating safe utilities.