Business
Global Talent Competitiveness Index 2018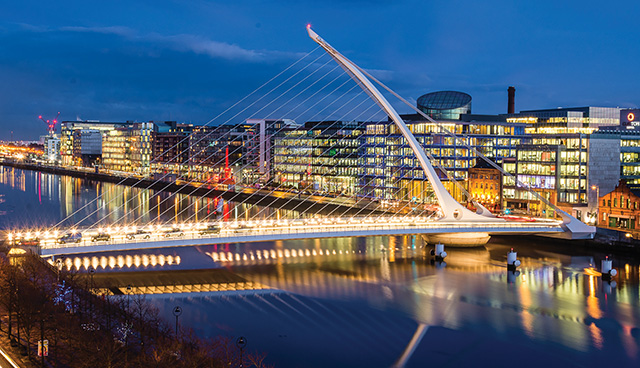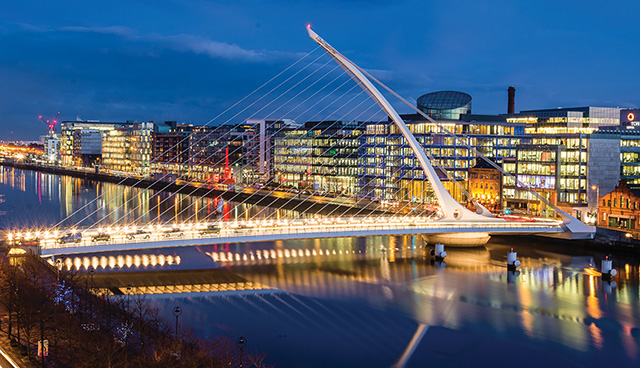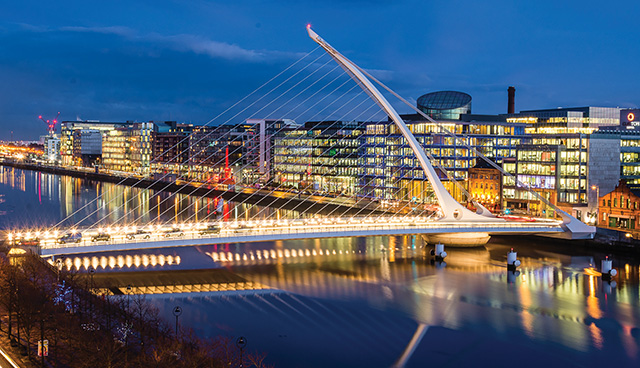 Now running in its fifth year, INSEAD's Global Talent Competitiveness Index (GTCI) has addressed the theme of diversity for competitiveness in its annual benchmark report. eolas reviews the 2018 report and Ireland's comparative global ranking.
The Global Talent Competitiveness Index for 2018 is based on comprehensive research conducted by INSEAD, one of the world's largest graduate business schools. The research, led by Bruno Lanvin and Paul Evans, was carried out in collaboration with The Adecco Group and Tata Communications. Covering 119 economies, the report is an annual study which ranks countries and major cities on their ability to attract, develop and retain talent. The Index provides a tool for governments, cities, businesses and not-for-profit organisations to help design their talent strategies, overcome talent mismatches and enhance competitiveness in the global marketplace.
Throughout the report, an inference is repeatedly made to the critical importance of 'the human factor', a key resource for national competitiveness. It measures and ranks 119 countries and 90 cities based upon their ability to grow economically, as well as attracting and retaining talent. The Index provides a comprehensive stream of data and analysis that assists policy leaders and decision makers with competing in the global marketplace.
The GCTI acknowledges that the world is "volatile, uncertain, complex and ambiguous", and that "disruption is the new normal". With such volatility, economies must adapt with fresh talent strategies and the acquirement of new skills. Against this backdrop, diversity has been highlighted in the report as a cornerstone of innovation and problem-solving.
Switzerland has ranked first in GCTI rankings – a result which can explained by its consistently strong performance across all six pillars of the Index's model. The central European country performed well across the Enable (second), Retain (first) and Vocational and Technical Skills (third) pillars, as well as their constituent sub-pillars. A strong performance was also recorded in the Social Mobility (second) pillar, the Attract pillar (fifth), as well as the External Openness sub-pillar. Overall, the economy of Switzerland demonstrates an optimum capacity for attracting and retaining international talent.
However, Switzerland's economy doesn't come without its own set of weaknesses. The Internal Openness sub-pillar (13th) shows a comparatively poorer performance. Similarly, equality variables such as female graduates (86th) and leadership opportunities for women (21st) demonstrate that Switzerland is, in some respects, lagging far behind other European countries.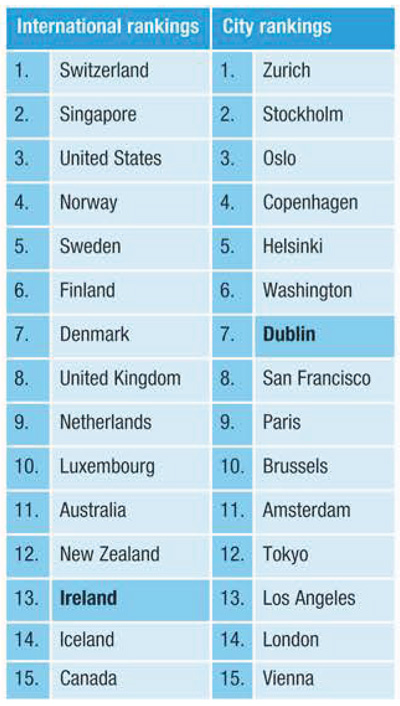 Conversely, Ireland has performed well across all pillars, with the country holding a top 15 position in every category. However, Ireland breaks into the international top 10 in the Attract pillar, in which it ranked in ninth place. Ireland's impressive talent attraction is explained as the result of balancing good performance in both External and Internal Openness, where it ranked ninth and twelfth respectively.
Ireland's top ten performance in the Brain Gain category (seventh) can largely be explained by the country's ability to attract foreign direct investment. FDI and 'brain gain' is encouraged by high social inclusion and a high tolerance of immigrants (fourth). Ireland's pools of vocational and technical skills and global knowledge skills are demonstrated as being well balanced.
Ireland does, however, demonstrate room for improvement. Whilst the country presents a good performance in Lifelong Learning (12th) and Access to Growth Opportunities (ninth), Formal Education lags far behind, with the country ranking 22nd internationally.