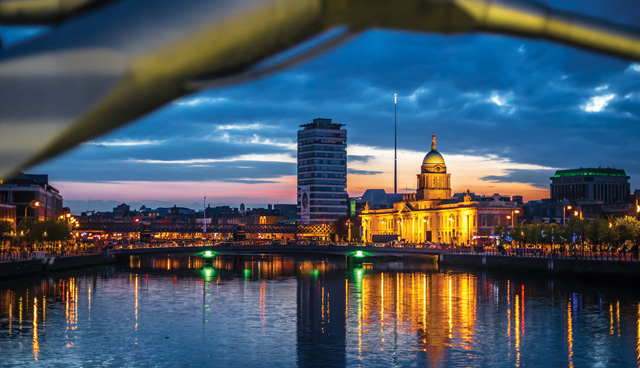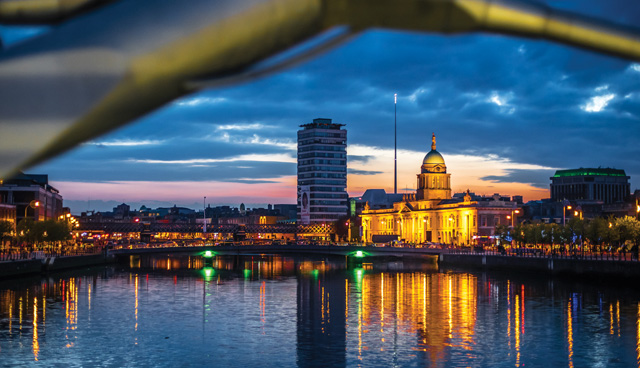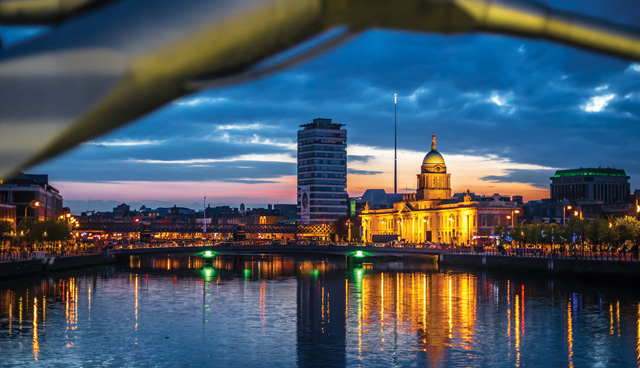 Now in its 14th consecutive year, The Economist's Global Liveability Index for 2018 has been published. eolas considers where Ireland stands relative to its European neighbours and beyond.
Compiled through extensive research and analysis by the Economist Intelligence Unit (the EIU), the Global Liveability Index considers a number of social indicators when ranking countries against each other. By assessing 30 qualitative and quantitative factors across five broad categories including stability, healthcare, culture and environment, education and infrastructure, analysts at the EIU assign a 'liveability rating' to each city whilst quantifying any challenges that may face an individual's lifestyle in that location.
For each of the cities listed in the Global Liveability Index, a rating is awarded based on the judgment of analysts and in-city contributors with ratings defined as acceptable, tolerable, uncomfortable, undesirable or intolerable. Scores are ranked from one to 100, with one considered intolerable and 100 considered ideal. With 140 cities across the world covered by the Index's rankings, analysts argue that any city with a score of 80 or more will pose few, if any, challenges to living standards. Conversely, any city with a score of less than 50 will see most aspects of living standards heavily restricted.
In global rankings, Ireland has received a comparatively positive ranking, with the country's capital occupying the world's top 30 per cent with a strong position of 44. Indeed, with an overall rating of 90.7 out of 100, Dublin has met the EIU's top-performing criteria, equating to a city which presents little, if any challenges to living standards. Findings of this year's Global Liveability Index place Dublin seven positions ahead of London (48) and 16 positions ahead of New York City (57). Residents, leaders and civil servants across Ireland will recognise a ranked improvement in Dublin, which has seen a rise in position from 2004, when the city ranked in 46th place.
In relation to stability, Dublin has achieved a score of 90 in global rankings. Scores awarded for this category consider the prevalence of petty crime, violent crime, the threat of terror, the threat of military conflict and the threat of civil unrest or conflict. This score may represent an achievement for Ireland, who have faced recent uncertainty in the face of Brexit and consequent challenges to north-south dialogue.
Dublin received a score of 87.5 in the healthcare category, which considers the availability of private healthcare, the quality of private healthcare, the availability and quality of public healthcare, the availability of over-the-counter drugs and general healthcare indicators. In this context, Ireland has performed well given its status as the only EU-member state to not provide universal healthcare as defined by the World Health Organisation.
Dublin performed strongly in the Index's culture and environment category, which considers humidity and rising temperatures, discomfort of climate to travellers, corruption levels, social and religious restrictions, censorship, sporting and cultural availability, food and drink and consumer goods and services. With an encouraging score of 92.8, Dublin has seemingly overcome previous disruption following allegations of corruption within An Garda Síochána which provoked the resignation of then Commissioner Nóirín O'Sullivan.
The Global Liveability Index's infrastructure category accounts for the quality of roads, public transport, international links, housing, energy, water and telecommunications. In this category, Dublin received a score of 87.5. This is in spite of Ireland's current crisis in regard to social housing, which has seen growing numbers of families made homeless in the face of rising rent costs and limited availability.
Across all categories, Dublin has received a perfect score of 100 for education, which considers both the availability and quality of public housing and other public education indicators adapted from World Bank. This figure, to an extent, counteracts reports of a skill shortage existing within Ireland's largest cities.