Issues
Garda Commissioner: 'I'm staying'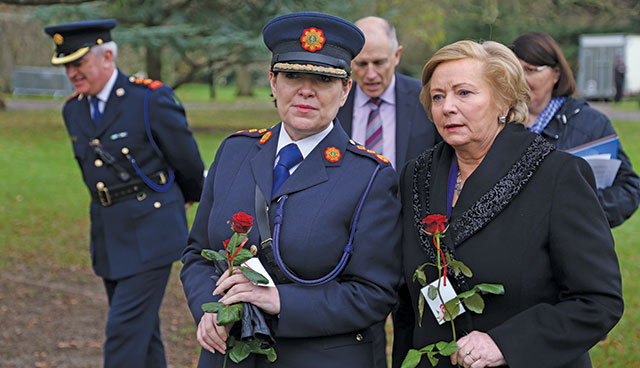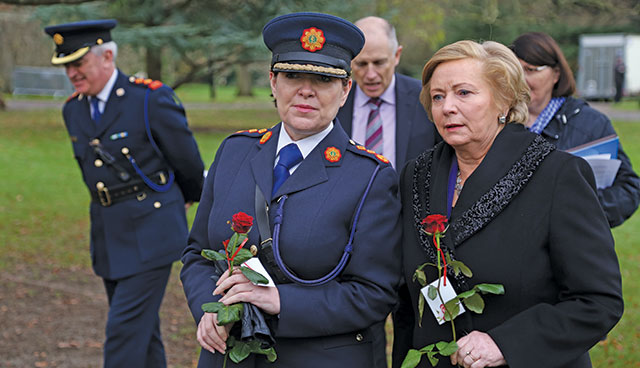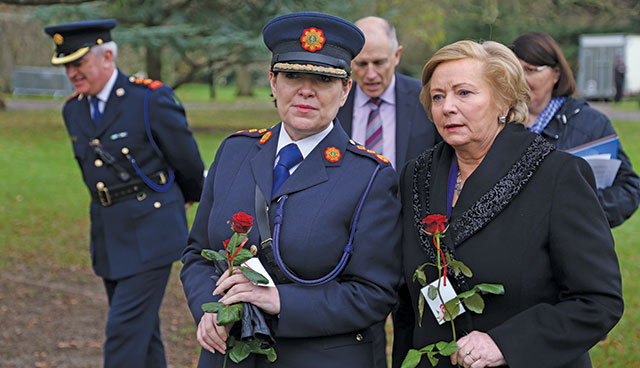 The Government has backed the decision taken by Garda Commissioner Nóirín O'Sullivan not to stand aside while the tribunal investigating senior Garda management is conducted.
The Garda Commissioner has said that the Policing Authority has raised no concerns with her continuing in her role despite mounting criticism of her position while the Charleton tribunal is ongoing.
The authority has previously stated that it had concerns about the additional demands of simultaneously engaging with the tribunal but that it had confidence in the commissioner and her team to run the An Garda Síochána.
Speaking following the beginning of the inquiry into allegations by whistleblower Sergeant Maurice McCabe, O'Sullivan said that she now had the resources to ensure the tribunal did not impact on her team's ability to do their job. "In the last three years as I say, I as an individual and as both interim commissioner of An Garda Síochána and Commissioner of An Garda Síochána, have had to operate on a very limited capacity," she said.
"So no stranger of having to operate on a limited capacity, thankfully we now have a team in place and the team will be there to ensure that we work and continue to work in the way I have just outlined."
A recent poll carried out by the Irish Times showed that 70 per cent of those questioned believed that the Commissioner should either resign or step aside while the tribunal is ongoing. While the Government is backing O'Sullivan, members of the opposition have been openly vocal in their calls for her to resign and recently Fianna Fáil leader Micheál Martin called for her to "assess her position". While in charge O'Sullivan will continue to drive reforms, including the creation of a secure environment for future whistleblowers.
The Tribunal set up by the Government after increasing pressure, will investigate claims by McCabe that he was the victim of an organised smear campaign orchestrated by senior Garda officers, including O'Sullivan and her predecessor Martin Callinan. The pair deny the allegations but McCabe's claims have been supported by Superintendent David Taylor, who used whistleblowers' protection laws to claim that he was authorised and encouraged to spread false and damaging information about McCabe.
McCabe had claimed there was corruption in the State's driving licence penalty points system. He was later investigated by the child and family agency, Tusla, following allegations of abuse, subsequently found to be untrue. He claims that the investigation was part of a campaign to minimise his credibility.
He and his family have initiated legal proceedings against the HSE and Tusla to seek damages over the false sexual abuse allegations made against him.
O'Sullivan has personally welcomed the establishment of the tribunal, highlighting what she believed to be increasing frustration among Gardaí over "inaccuracies" in the media. She stated that the Charleton Tribunal would "deal with facts, not sides". The first sitting of the tribunal was held in February.
Taoiseach Enda Kenny offered his full backing to the Garda Commissioner, stating: "You cannot have a country if everybody against whom allegations are made has to step aside."
"There is no prima facie evidence. There is no indication of any wrongdoing of any kind on behalf of the Garda Commissioner. For that reason she is fully entitled to the support of government," he added.
The tribunal is expected to be made up of two modules, one looking at the responses of high ranking gardaí to McCabe's disclosures and two, investigating alleged mistreatment by those who have made protected disclosures.
An interim report is expected to be delivered to the Government within three months of the first sitting and the full report is expected in less than a year.
Speaking at the first sitting of the tribunal, Justice Charleton said that he expected it to deliver results rapidly and added that that there were no preconceived notions as to "who is a villain and who is a victim".
"This tribunal is a drain on the resources of the Irish people, and it is paid for by their submission to the democratic structures of which taxation has been a central part in our tradition," he said.
"Every lie told before this tribunal will be a waste of what ordinary men and women have paid for through their unremitting efforts. Every action of obfuscation, of diversion of focus, and of non-cooperation is unwelcome for that reason."