Issues
Fixing Ireland's water services
Ervia explains how a well funded public utility is crucial to fix Ireland's broken water services.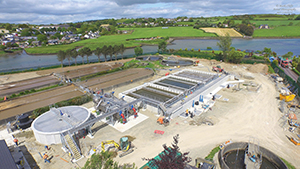 Jerry Grant of Irish Water is emphatic on the enormous scale and extent of the problems facing the Irish water sector. "It is now well understood that Ireland's water and wastewater services are broken. We have service and environmental failures that are simply unacceptable in a modern economy and society. It is unacceptable to have thousands of people boiling water before they can use it safely; to have over 700,000 people at risk of contamination from drinking water; to pollute our rivers and bathing areas with raw sewage and on top of all that to lose half of our expensively treated drinking water through leakage. This leakage compounds all the other problems because of the additional strain it puts on our plants when operating way above capacity."
Grant explains that it is not well understood that much of our water mains and sewers are in critical condition and facing very real risk of failure. "Many of the water pipes and sewers that serve our cities are over 100 years old. The average age of our network is twice that of the EU average. Two thirds of our sewers need repair to stop leakage and prevent collapse. Because sewers and water mains are underground they are 'hidden' so they are not seen as an issue. For example, in Dublin we have cast iron water mains over 100 years old, Victorian sewers have not been maintained since the 1960s and the Vartry Tunnel, built in 1865 providing drinking water to all of south county Dublin, is considered at imminent risk of collapse."
The full extent of the massive problem in Ireland's water sector is still only emerging. Irish Water has recently completed the first ever comprehensive national evaluation of the performance of Ireland's drinking water supply network. Since adopting a single national best practice approach to assessing and managing drinking water supplies, the work done by Irish Water has shown beyond any doubt that drinking water quality across the country has been seriously compromised by a systematic failure in how water services have been delivered and funded over several decades and that the compliance challenge faced by the utility is significantly greater that any estimate to date.
Grant describes the scale of the rehabilitation required in water and waste water services as "enormous" with studies estimating that Ireland's water services need an overall investment of some €13 billion to bring our plants and networks to an acceptable operational standard.
He is clear, however, that reverting to a service delivered by local authorities is not a viable option to solve this crisis. "Despite the best efforts of committed and capable staff and management, delivering water infrastructure and services through 31 local authorities has not worked. The structure of the local authority delivery model is a contributor to the problems the sector faces today with duplication of resources, lack of specialists, grossly inadequate maintenance, lack of standards, lack of data and a local rather than a strategic national approach. This all goes to explaining the poor state of the water infrastructure, even where capital investments were made in the recent past and the consequent serious issues with drinking water and waste water treatment. Ireland is breaching EU Water Directives in multiple areas and exposed to the potential of enormous fines. Furthermore, it costs twice as much to deliver water services in Ireland under a local authority model compared to UK water utilities."
Grant is clear that Ireland needs a long term structured plan to address this challenge including a clear investment strategy to fund and maintain the system in an efficient way that delivers satisfactory results; a systematic programme to change how we operate and maintain our water and wastewater assets to improve performance and take out significant cost. What is also vital is a funding model that will consistently deliver the capital investment needed every year for the next 20 years to repair the damage of decades of underinvestment and to renew the infrastructure.
"We need the best and most experienced water industry engineers, environmental scientists, project managers and commercial specialists in the country to focus on addressing this engineering, environmental, technical, regulatory and funding challenge.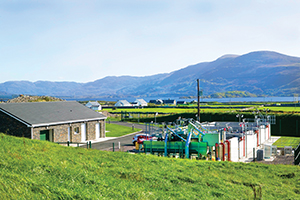 In short it requires a properly funded national public utility with the right skills and expertise to take responsibility for fixing Ireland's water services.
"That public utility is now in place in Irish Water," he states. "Irish Water has put the systems and processes in place to operate as a national utility. We have gathered the most experienced and capable experts in the country to focus on this problem. We have taken a national approach to understanding the problems so that we can prioritise investment and repair decisions. We have harnessed the engineering consulting firms and contractors in the Irish market to maximise their resource input to fixing this problem."
Irish Water has produced the first long term Water Services Strategic Plan looking out to 2040. It also has a clear plan of action from now until 2021. The Irish Water Business Plan commits to bringing Ireland's water services to an acceptable level by investing €5.5 billion.
The Business Plan also commits to:
•   reducing boil water notices to zero;
•   eliminating the risk of drinking water contamination for 700,000 people;
•   reducing leakage to 38 per cent saving 180 million litres every day;
•   eliminating completely the pumping of raw sewage into rivers and beaches;
•   reducing the cost of water services by €1.6 billion over the term of the plan all by 2021.
The introduction of domestic water charges was committed to by Ireland in 2010 in order to comply with Article 9 of the Water Framework Directive. Ireland is legally obliged to meet the "polluter pays" principle in funding water services. In line with this commitment, a model for domestic water charges was put in place in 2015. In the absence of an alternative model which meets the 'polluter pays' principle, Ireland is legally committed to domestic water charges. To date 61 per cent of customers are paying these charges. When combined with group water schemes this means 4 out of every 5 households are now paying for domestic water services.
Even though domestic charges are capped, there are significant benefits to domestic water meters. 40 per cent of metered households are shown to beat the cap by conserving water. Additionally, meters have already pinpointed leakage that has been fixed and saves 32 million litres per day and a further 80 million litres of potential leakage has been pinpointed in approximately 55,000 households identified from the 810,000 metered at the end 2015.
The policy reform is working and Irish Water is already making a difference. In the two years since its establishment, Irish Water has done more to address problems than in the previous two decades. Work to date means long term boil water notices have been lifted for 20,000 people; drinking water supplies to 300,000 are no longer at risk of contamination by delivering nine new, and upgrading eighteen existing, water treatment plants; an integrated plan is in place to deal with lead pipes in the public network; over 500 kilometres of the worst of our water mains have been replaced; over 32 million litres of water per day have been saved through fixing leaks; operating costs have been reduced by 14 per cent; real progress has been made in addressing Ireland's infringement of the Urban Waste Water Treatment Directive addressing breaches in Swords, Naas, Leixlip, Galway, Clifden, Dunmore East, Ardmore, Clonakilty, and Carrigtwohill. Failures to address this Directive could cost Ireland up to €120 million every year in fines.
Summarising the progress to date Grant says "Much of the hard work has been done to establish the necessary framework and capability to fix our broken water services with a well funded single national public utility. The foundation of policy change, legislation and structural change has all been put in place. The utility has been set up, all of the core technical capabilities created and is already making real progress in addressing the critical problems. While the challenges ahead are enormous, they are technical, engineering and commercial and customer challenges. These are the core challenges for any utility like our Gas Networks Ireland division or those facing ESB."
While historical capital investment in water services amounted on average to €400 million per annum (excluding that spent on the Rural Water programme, storm water systems and other non-public water areas), this is at least €300m per annum less than what is required. "Domestic water charges bridge that gap.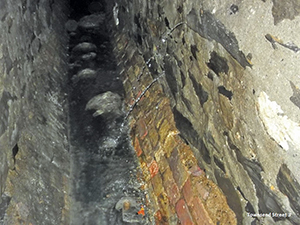 To fix our water services we must invest more money, invest it effectively and invest it on a consistent basis. This means either water charges or increased taxes. Every Euro of domestic water charges collected goes directly into fixing our infrastructure; it is transparent and fully accounted for. All stakeholders can see where the money is going and the difference it makes."
Water charges form the basis of Irish Water's ability to raise debt to fund investment in fixing water infrastructure. Debt raised by Irish Water must be exclusively used to fix Ireland's water infrastructure. This is a condition of lenders. It ensures that money raised goes into fixing the problem and without it, Ireland's water sector reverts to a dependency on Government allocated capital.
Says Grant "This has proved to be not a viable approach in the past, no matter what the genuine political intent might be. Even in the best of economic climates for the country other more 'visible' pressures have forced Government to prioritise capital to housing, schools, health etc. It would mean a return to cyclical 'short term' planning which is the worst possible model for strategic national infrastructure. This is what has led to the underinvestment in water services in the past and the creation of the challenges we now face.
Public water, gas and electricity utilities work well all over the world and are a proven model that has served Ireland well for gas and electricity services. A regulated utility with domestic and non-domestic charges for use of water services can borrow efficiently and increase investment in the water network, at all stages of the economic cycle. In the case of Irish Water, this is regardless of whether or not the utility passes the Eurostat Market Corporation Test which would classify it as off the Government balance sheet.
"By any yardstick, the establishment of a single national public utility for water services represents the single biggest transformation of public services in the history of the State. Significant progress has been made in establishing the utility, fixing some of the worst of the problems, capturing the data to assess the scale of the investment challenge, taking a long term national approach to planning and starting to deliver savings and efficiencies. If this project of national importance is postponed, suspended or stopped, the opportunity for this transformation will be lost for generations."
Florence White
Ervia Group Head of Media Relations
Tel: 01-892 5500
Email: press@water.ie
Sponsored By