Reaching levels that have not been seen since the 2008 building boom, Fingal's 2,140 houses completed in 2018 is over 10 per cent of the 18,072 completed builds across the State.
Facilitating public and private construction activity, combined with the provision of strategic infrastructure at key landbanks across the county, have been the twin cornerstones of Fingal County Council's commitment to increasing housing output.
Under the Rebuilding Ireland programme which sets out ambitious targets across five key pillars, tackling the housing crisis has been Fingal County Council's number one priority, a policy that has paid dividends with housing completions up significantly in 2018, compared to the previous 12 months.
Breaking down the figures provided by the Central Statistics Office (CSO), from the Dublin region, which saw 6,924 homes completed, Fingal accounted for just under one third of all activity in the entire county.
Areas in the county where construction activity and completions have accelerated over the past 12 months include the Hansfield Strategic Development Zone (SDZ) in Dublin 15, where 175 units were under construction at the end of Q4 2018. Since construction started here, a total of 858 properties have been completed.
With the completion of the LIHAF-funded Donabate Distributor road later in 2019, significant further development will be facilitated. 186 units are currently under construction here, up from 175 units in the previous quarter. The Oldtown/Mooretown site in Swords, the former Phoenix Park Racecourse in Castleknock and Balbriggan also show continued strong activity, according to Fingal County Council figures.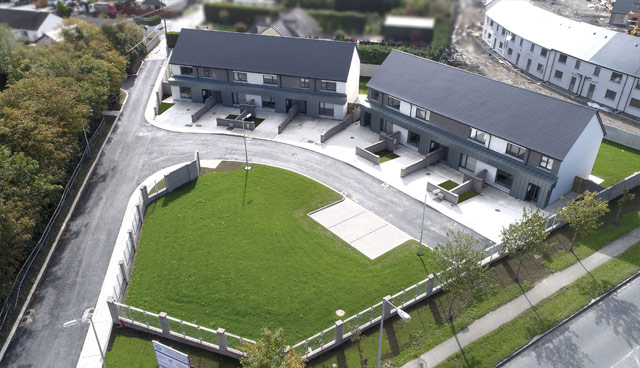 Interestingly as construction activity ramps up, there has also been a significant jump in the number of apartments under construction, with a 23 per cent rise in this category during 2018 compared to the previous 12 months. There are now 913 apartments under construction, which will lead to a significant upward trend in completions in this area during 2019.
Furthermore, building is not just confined to urban areas, with a 26 per cent increase recorded in Fingal's rural villages in the 12-month period to the end of September 2018.
Director of Planning and Strategic Infrastructure AnnMarie Farrelly says: "There are now 79 active housing sites in the county and in excess of 2,500 units are under construction. This indicates that the upward trend in housing delivery will continue this year."
Landbanks
One of the major strengths has been Fingal County Council's determination to unlock major landbanks for housing which have been delayed moving forward to infrastructural constraints.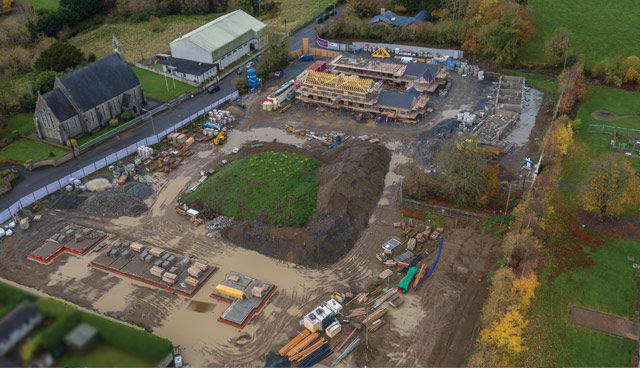 It became the first local authority in the country to commence a project funded under the Local Infrastructure Housing Activation Fund (LIHAF) scheme with the construction of the Donabate Distributor road. A second project is due to get underway shortly at Oldtown-Mooretown, just off the Rathbeale Road in Swords, which will ultimately deliver 3,400 homes.
Farrelly adds: "The provision of infrastructure to provide for housing is a key element of Fingal County Council's drive to build housing across the region. I am delighted that the Government has approved this funding for three key strategic infrastructure projects across the county."
After witnessing strong growth between 2015 to 2018, with approximately 4,000 social housing solutions delivered during that four-year time period, Fingal County Council is set to implement a three-year strategy, running from 2019 to 21, that will continue to deliver a pipeline of social housing.
Another key element which will help drive construction activity is the allocation of €15 million in funding for the provision of strategic infrastructure on three sites across the county under the Government's Serviced Site Fund which will facilitate the delivery of 1,500 homes.
Approval in principle has been granted by the Department of Housing, Planning and Local Government for the projects located at Church Fields in Mulhuddart, Hackettstown in Skerries, and Dun Emer in Lusk. A fourth application for lands at Cappagh in Dublin 11 remains under active consideration by the Department.
A total of €11 million is being allocated to the Church Fields project towards the extension and upgrade of Wellview Avenue and the provision of green infrastructure. A new neighbourhood centre and community facilities will also be provided within the development.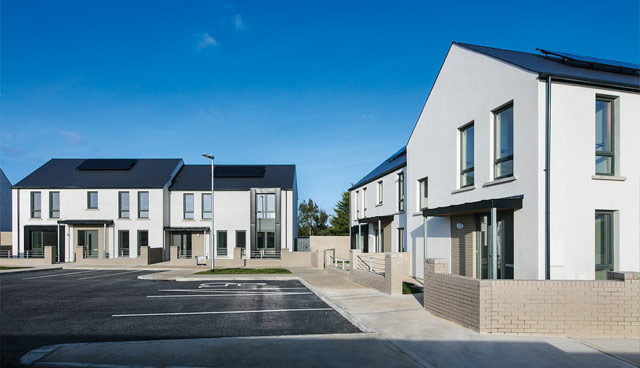 The Church Fields site comprises 37 hectares of land, of which 25 hectares is the main development area. A Land Management Plan provides the potential to support approximately 1,000 homes with a proposed tenure mix to include social units, affordable units and older people's accommodation and associated community facilities.
A further €2.1 million is earmarked for the Hackettstown land in Skerries for the widening and reconstruction of Golf Links Road, a new bridge and a new north-south access road.
And €1.5 million is allocated for lands at Dun Emer in Lusk towards the reconstruction of Kilhedge Lane. The infrastructure proposal comprises the construction of Kilhedge Lane including provision for associated civil and utility services in order to unlock the residential developments and lands to the south west.
Director of Housing and Community Margaret Geraghty says: "We are delighted with this allocation under the Serviced Site Fund and we see it is a significant opportunity to progress the development of housing across the region. We worked extremely closely with the Department of Housing, Planning and Local Government to ensure we met the criteria for the funding, and we are delighted that three of the projects have been successful in this first round of allocations."
Geraghty adds: "This funding will enable the delivery of mixed tenure housing on strategically located sites across the region. I look forward to moving forward with these projects in 2019, when Fingal County Council will continue to progress our plans to deliver more housing."
2019 is set to be another busy year for Fingal County Council as it continues to drive forward its proactive approach to infrastructure delivery that will ensure the continued availability of serviced land for both residential and economic development, which ultimately will provide more housing across the county.
W: www.fingalcoco.ie
T: (01) 890 5000
E: customercareunit@fingal.ie