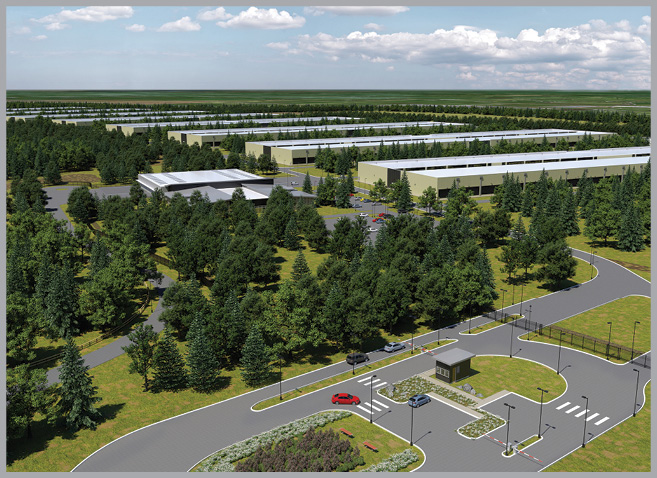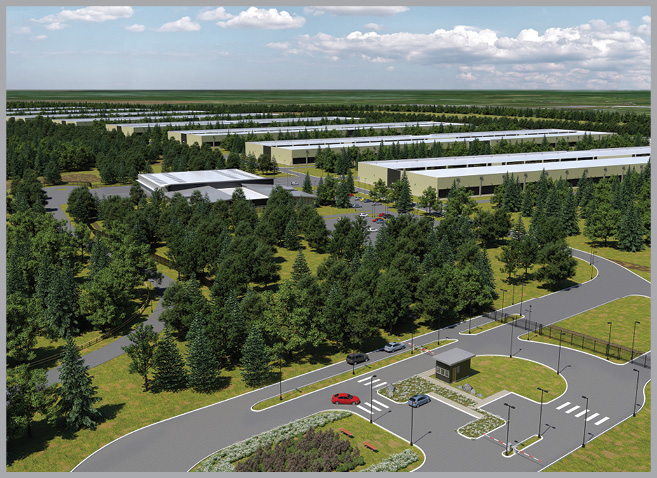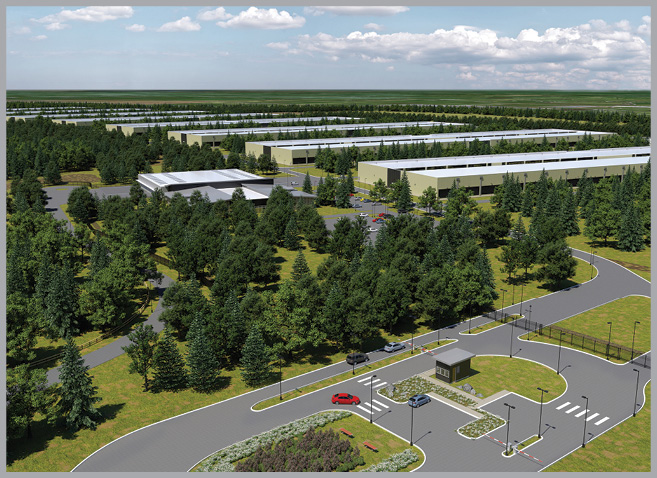 In February 2015, Apple made an application for the construction of a site that will eventually comprise eight data centres to be located in rural County Galway at a cost of €850 million. However, the significant proposal has stalled amid an appeal to the High Court. eolas reports.
Ireland thwarted competition from 18 other countries to secure the Apple project. After visiting 25 sites across Galway, a 500-acre greenfield site at Derrydonnell, near Athenry, was selected by the multinational to accommodate the new facility. The land in question was previously owned by State forestry agency Coillte. An initial data centre of 166,000 square metres is proposed to be supplemented, through a 15-year plan, by a further seven by 2031. These data centres are intended to help power Apple's online services in Europe, including the iTunes Store, App Store, iMessage and Siri.
In September 2015, planning permission was approved by Galway County Council, subject to 12 appendages relating to the construction process. The facility was initially expected to be operational in 2017 and provide direct employment for 150 people and, indirectly, approximately 300 construction jobs. Nevertheless, the project has been mired in legal challenges launched by several local residents.
Following the preliminary announcement, objections were lodged with An Bord Pleanála. Despite some environmental concerns, the facility was green-lit by the Board which contended: "The proposed development would not seriously injure the amenities of the area or of property in the vicinity, would not have an unacceptable visual impact, would not exacerbate risk of flooding in the vicinity, would not result in a risk of pollution, would not be prejudicial to public health, would be acceptable in terms of traffic safety and convenience, and would not have detrimental environmental impacts." This resulting approval came with 20 attached conditions, including a reduction in car parking spaces, low level lighting and the construction of an amenity walkway with public access (subject to approval by the local planning authority).
Nevertheless, two separate applications for judicial review have been made to the High Court by two local residents and a Dublin businessman. Sinéad Fitzpatrick and Allan Daly, both from nearby Lisheenkyle, contend that An Bord Pleanála's approval is invalid due to a failure to conduct an appropriate environmental impact assessment of the scheme. Brian McDonagh has challenged the Board's decision on the claim that the decision breaches EU directives on forestry and convenes proper planning procedure.
In an effort to ensure that the proposals do not face a potential delay of up to 18 months, Apple successfully applied for these subsequent legal challenges to be fast-tracked to the Commercial Court and both are expected to be heard in March 2017. During proceedings, Apple insisted that this new infrastructure would be crucial to facilitate a proliferation in global demand for wireless storage in communication, industry and entertainment. The project has also attracted a significant degree of support from within the local community. Over 2,000 people attended a march in Athenry to back the development.
With a simultaneously-timed Apple development in Denmark already under construction, Minister of State for Gaeltacht Affairs Seán Kyne suggests: "We would be a laughing stock if this was lost at this stage – Galway would be and Ireland would be, nationally and internationally." Likewise, Galway East TD Ciarán Cannon outlines: "This is a huge boost for the west and a great example of what is possible with the right policies when it comes to job creation. We have all the necessary ingredients to develop one of Europe's largest ICT clusters right here in Galway."