Business
External service delivery of public services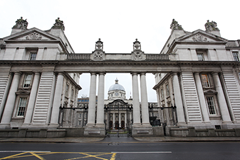 The Public Service Reform (PSR) Plan, published in November 2011, contains a number of actions aimed at achieving a focused and integrated approach to external service delivery to increase efficiency and enhance the focus on core activities.
The level of outsourcing of public services may not be as high as other countries but there are already a significant number of services delivered by the private and third sectors.
Although Ireland has not seen the same level of external delivery of its public services as other OECD countries, such as UK and Sweden, there has always been a level of third party delivering of services right across the public sector. External service delivery, whilst recognised as not being a panacea, does have an important role to play in the reform of public services.
The Department of Public Expenditure and Reform (DPER) is working on identifying 'non-critical' and non-core activities that would further increase the level of external service delivery, through either in-sourcing, co-sourcing or outsourcing. These models range from basic managed services, through parallel private or third sector delivery, to full outsourcing of functions.
Although much of the focus is on central government and its agencies, external service delivery has been used extensively in local government. Unlike central government, local authorities have to balance their budget each year. The sector has already seen significant change and has lost large numbers of staff and has been forced to do things differently. High-profile outsourcing initiatives have included projects such as the municipal waste collection in Dublin City Council area.
Non-commercial state bodies, such as National Roads Authority (NRA), National Transport Authority (NTA), the Personal Injuries Assessment Board (PIAB) and the Railway Procurement Agency (RPA), are recognised as being particularly strong in outsourcing and contract management. For example, the NTA has a core of around 80 staff and manages approximately 30 outsourced contracts.
Some examples of services already delivered externally in the public sector are set out in the following table.
Process
Ireland has a relatively low level of external service delivery for government services, with around 16 per cent of expenditure on outsourcing as a percentage of general government expenditure. This compares to an OECD 33 average of just over 20 per cent, and 25 per cent in the UK and Australia, and nearly 37 per cent in the Netherlands. However, Kevin Daly from the Department of Public Expenditure and Reform believes that it is not just about setting targets.
Daly, who is responsible for the department's external service delivery reform projects, says: "You have to gather hard evidence and then look at options and if the best business case is for external delivery, then it should be considered as an option. It's really about doing the hard work up front, looking at the business case and achieving at least the current service levels with cost savings."
One issue, which is highlighted in this edition (page 93) by the ESRI's Frances Ruane is the lack of good quality data for public service delivery. The management information systems and metrics are often not as good as the private sector. Therefore there is a lot of work in developing base lines and KPIs for any review of the delivery of a public service.
DPER is looking to leverage the expertise on developing external delivery models in local government and the non-commercial state bodies and to get some cross-fertilisation with the rest of the public sector. Daly has found the public sector is "open to assisting and sharing."
Although there is much focus on cost reduction and service quality, the biggest issue with external service delivery is around staffing issues. With the Croke Park Agreement there are no compulsory redundancies.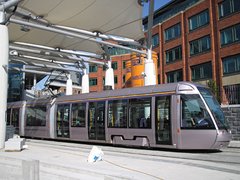 The options for any external service delivery project, particularly outsourcing, are to re-deploy staff within the public sector or offer voluntary redundancy if the employee does not wish to transfer to the new supplier. Any staff transfers give employees protected terms and conditions under the Transfer of Undertakings Protection of Employment (TUPE) regulations.
DPER is looking at department-specific services on a project-by-project basis. It is also looking at a number of cross-departmental projects such as debt management, which has identified an array of options including improving the existing process, centralisation, shared services and external delivery.
Debt management
There are currently a wide variety of Public Service bodies collecting receipts (such as fees, charges, rents, fines, over-payments etc.) from various organisations and individuals. In most cases each individual body carries out these collection functions, including pursuing arrears and bad debts, in-house.
DPER is currently reviewing the process surrounding the recovery of monies which have not been paid by their due date. The initial focus of the review is on the largest debts only and a consideration of what solution or solutions may be appropriate for them. It is then thought that there will be an option for other agencies to 'piggy-back' on the eventual solution once implemented.
The debt management functions for the specific debts are outlined in the following table.
DPER is leading cross-departmental efforts and supporting departmental specific projects for the external delivery of public services. The approach is very much looking at all options for service delivery and choosing the right option with a solid business plan that will deliver real benefits for citizens. "Nurturing the right skills will be critical to the long-term success of external delivery," adds Daly.
Looking forward to the implementation of such projects, Daly is focusing on the skills required to investigate and generate these options and to successfully implement the chosen route, be it in-sourcing, co-operation with a third party or external delivery.