Issues
EV charging infrastructure plan to be updated annually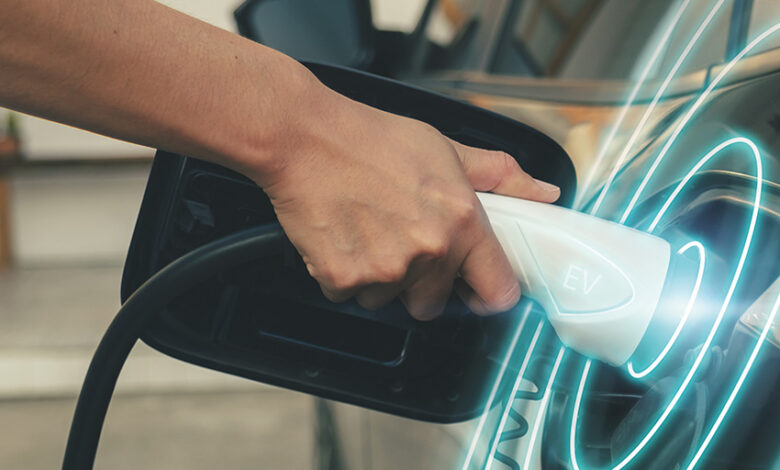 Almost €100 million is to be spent over the next three years to enhance public EV charging following the launch of an inaugural strategy.
Ireland's first Electric Vehicle Charging Infrastructure Strategy aims to set the foundations for more publicly accessible EV charging, to enable Climate Action Plan 2023's (CAP23) ambition of nearly one in three private cars being electric by 2030.
While it has been widely acknowledged that around 80 per cent of charging will be done at home, there is a need for public charging infrastructure to increase charging point access and ultimately, incentivise uptake.
The strategy, which has been accompanied by an implementation plan, sets out an ambition for chargers to be installed every 60km across Ireland's motorway network, and outline four main categories of development in the form of: home/apartment charging; residential/neighbourhood; destination; and motorway/en-route.
Alongside Ireland's decarbonisation targets, a major driving force of the strategy is the EU's new Regulation for the deployment of alternative fuels infrastructure (AFIR), which not only sets mandatory deployment targets for electric recharging and hydrogen refuelling infrastructure for the road sector, but also paves the way for full price transparency, common minimum payment options, and coherent customer information across the EU.
The strategy is set to be reviewed and updated for 2025 to 2026-2030, however, the implementation plan will be reviewed at least annually.
By the end of 2023, Zero Emission Vehicles Ireland (ZEVI), the office set up within the Department of Transport in July 2022, aims to publish national demand/supply plans for the three separate categories of residential and destination; remote areas; and en-route charging.
Also, by the end of 2023, the Department aims to publish draft accessibility standards, including agreed standards for interoperability of charging points, while delivering a regulatory regime to ensure standards are met.
Influenced by the AFIR, the Department aim to publish a data strategy before the end of 2023. Next year, alongside the publication of a national EV Policy Framework, the Government says it will identify a registration organisation and national data access point, while making charge point data open to all stakeholders and the public.
Longer-term, the development of a final National EV Policy Framework is scheduled by the end of January 2025, leading to the development of standards and KPIs for minimum performance standards for charge point operations by the end of March 2023, and the development of a regulatory regime for monitoring and compliance.
In March of each year, ZEVI will develop an annual report for the European Commission, which is set to include the total aggregated charging-power output, the number of charge points, and the number of battery EVs and plug-in hybrid EVs.
Nationally, ZEVI will report to government in Q4 annually, the same time frame for the annual review and publication of an updated implementation plan.
Finally, ZEVI says that it will publish an agreed charge point performance monitoring approach by the end of March 2025.