Issues
Eur-INBO Silver Jubilee Conference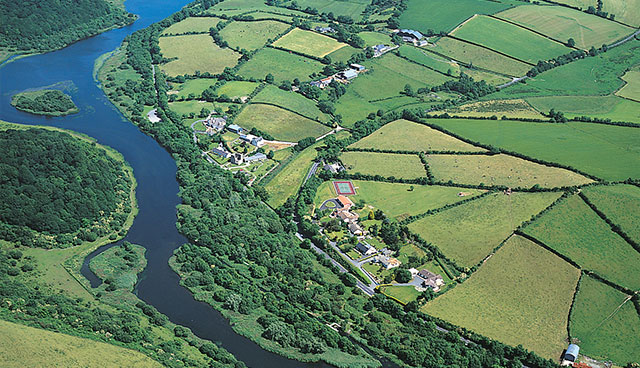 Fingal County Council is proud to welcome state, regional and local government elected officials; all appointed EU water directors and principal senior ministerial advisors, addressing EU policy and EU water directives, from all the EU member states.
Fingal County Council is especially proud to also extend a "Céad Míle Fáilte" to government ministers and state senior representatives from countries preparing applications, and already in negotiations at various stages, with a view towards EU membership
Senior water policy personnel will also attend from many other countries that are effectively making plans and Programmes of Measures to reflect the strict legal requirements, exigencies and standards expected by the EU Commission and Parliament, relating to water policy and EU water directives for its member states by addressing the real 21st Century worsening challenges.
The plenary sessions and four round-tables will address all these challenges in detail with speakers and participants from EU, Mediterranean, Balkans, North Africa, etcetera. The conference will also provide an opportunity for those who don't get a chance to travel regularly to Brussels to meet the 'leaders' in policy and legislation at first hand and very generous questions and answers slots have been purposely built into the programme.
The study tour/visit on the Saturday will be a relaxing mix of Dublin estuary and bay waters, UNESCO sites (North Bull and Newgrange), the historical Battle of the Boyne site, Neolithic and Megalithic monuments at Brú na Bóinne and some very interesting guided tours, folklore stories and navigation stories by distinguished authors.
Fingal County Council and all partners and colleagues in Dublin City Council, Meath County Council, OPW and tourism bodies with government and state and business partners are very much looking forward to welcoming and treating all guests to the real Irish culture and approaches to water.
The Eur-INBO Silver Jubilee Conference, Dublin, 2017
19th to 23rd September
Grand Hotel Malahide, Fingal County Council
For Registration Assistance please contact: 
E: inbo2017reg@keynotepco.ie 
T: + 353 1 400 3626