Environment
Environment and Climate Minister Eamon Ryan TD: Doubling the ambition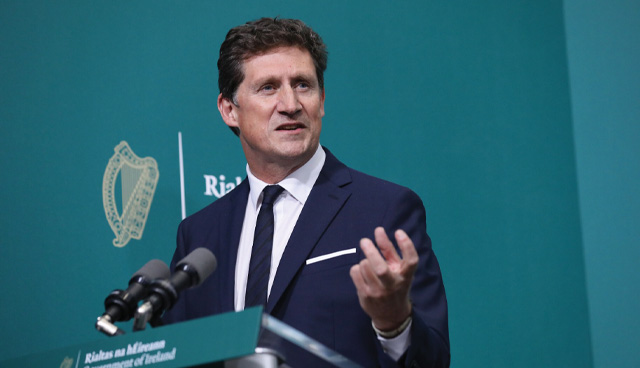 After nine years, Minister Eamon Ryan TD is back in charge of the environment and climate portfolio and is determined to set Ireland on its course to a decarbonised future. Ciarán Galway sits down with the Minister to discuss ambition, a just transition and the draft Climate Action and Low Carbon Development Bill.
"Thrilled" and "glad" to be back in government, unsurprisingly Eamon Ryan regards the environment and climate portfolio as "the most fascinating and important brief" because it combines technology and innovation with new employment and economic opportunity, alongside environmental and social responsibility. With simultaneous responsibility for the transport portfolio, the Minister stresses the synergy between the two departments, emphasising the "progressive agenda" required to deliver "real change".
"My sense is 'roll up the sleeves'; it's a matter of delivery and working with officials to keep on track of what is working and needs to be delivered, while bringing in new ambitions and ideas. That's what I've been at for the last seven months," he outlines.
The Programme for Government committed to an ambitious target of an average 7 per cent annual reduction in overall greenhouse gas emissions from 2021 to 2030 (a 51 per cent reduction over the decade) and achieving net-zero emissions by 2050. "That is beyond compare and that affects everything and involves everyone. The existing Climate Action Plan was well written on the back of a lot of good collaborative politics over the last three years, but we're doubling the ambition," Ryan states.
Indicating that the coalition Government is bringing a new sense of "ambition, scale, speed and urgency" to climate action, the Minister explains that there are a dozen transformative initiatives that could be delivered between the Department of the Environment, Climate and Communications and the Department of Transport. "If you were to deliver any one of those projects in your lifetime, you would be very proud. If you deliver all 12, then it would be of real significance," Ryan suggests.
Policy priorities identified by the Minister include the:
implementation of the Waste Action Plan for a Circular Economy;
delivery of renewable electricity to achieve the target of 70 per cent renewables by 2030, including the delivery of 5GW of offshore wind by 2030;
expansion and incentivisation of microgeneration;
delivery of the National Home Retrofit Scheme;
completion of the Bord na Móna Bog Rehabilitation Scheme;
development of a national land use policy plan;
building of metropolitan railway systems for Limerick, Cork, Galway and Waterford; and
development of a more sustainable pattern of development.
Priorities
According to Ryan, the environmental agenda "will only work when it delivers a better economy in the here and now". Therefore, the message that the Minister promotes is not solely focused on saving the planet. Instead, the message, he argues, must be brought home.
For him, this means emphasising greater energy efficiency in homes and less air pollution, safer active travel options, a transport system that facilitates a sense of community and the microgeneration of renewable power to the net benefit of household balance sheets.
"[The environmental agenda] won't work if it's just a technological fix which maintains the current economic system whereby those who are doing very well do even better and those at the bottom don't get a leg up. It has to be a better economy, a new economy in every way. I know this seems kind of clichéd, but it is true: the Covid crisis is an opportunity to build back better. That building back better is green," he contends.
Drawing attention to analysis conducted by the ESRI that concluded that Budget 2021 was an "overall distributionally progressive budget", Ryan asserts: "It's also very green. We have never spent money like that before."
Land use
Almost one-fifth of Ireland's national land area is categorised as peatland, much of which has been drained over the previous seven decades. In its natural state, living peatland acts as a carbon sink. As such, draining peatlands releases carbon, largely as carbon dioxide.
"In large areas of bogland, the large cutaway bogs, it is a matter of rewetting and stopping the release of carbon and restoring biodiversity. There will be a lot of forestry and other sophisticated opportunities out of that. Planting reeds, using species, such as alder, to develop wood supplies that are in sync with the peatlands," Ryan explains.
Meanwhile, in marginal uplands and other peatlands, Ryan outlines why seasonal livestock grazing should continue to support habitats which have thrived alongside human activity. "If you didn't graze it, you would have natural restoration of birch and other trees which would drain the land and raise a lot of carbon. So, there will be some sheep and cattle on Irish hills which, through their grazing, act as climate champions. The beef from those cows can be marketed as really low carbon because of their role in storing carbon."
Likewise, sustainable forestry in Ireland is a store for carbon dioxide and as such is component of climate change mitigation. Indeed, the national forest estate is a sink for over 312 million tonnes of carbon.
However, at 11 per cent, Ireland also has the lowest forest cover in Europe (though this has increased from between 1 and 2 per cent at the beginning of the 20th century). Existing government policy aims to increase national forest cover to 17 per cent by 2030.
"We need to change the entire forestry model," Ryan concedes, adding: "We need to move towards continuous cover, close-to-nature forest management and forestry which is rich in biodiversity. That forestry will be much more employment rich; it's much more sophisticated.
"It's not just monoculture, clearfell and replant. It's longer-term, where you're taking wood supply out on a continuous basis and opening areas within the forest to allow natural seeding to take place and allow the forest to grow. Doing it that way has real benefits, including high-quality timber, really rich employment and a much more attractive environment; not the shadowing out and isolation of rural communities surrounded by monoculture, dense, dead and dark clear fell forests."
If Ireland adopts this new model of forestry, Ryan suggests that, by the end of this century, "we should be aiming at 30 per cent of land in forestation". "Within that, is agroforestry where you're including small pockets of forestry on farmers' lands, to bring that diversity of income. That's my vision of where we need to go," he says.
Agriculture
Cognisant of the fact that major environment and climate ambitions are fed by local projects and micro decisions, Ryan emphasises the need to be collaborative. "If we wave the finger at people and tell them that 'you're bad, you're not doing it right and you're the problem' who is going to listen or want to be part of that? Ireland works well when all of us feel part of the vision. In the battle to stop climate change and restore biodiversity, that is the right approach.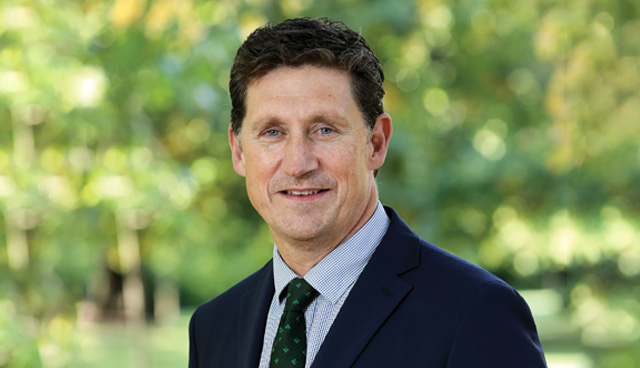 "[The environmental agenda] won't work if it's just a technological fix which maintains the current economic system whereby those who are doing very well do even better and those at the bottom don't get a leg up…"
"The farmers on the frontline are as important as scientists in their labs. They're the key people who can see what is happening, can effect change and in doing so will have a future for their children and grandchildren on the same land."
One major challenge facing Ireland's climate ambitions is convincing 120,000 farmers on the profitability of using less fertilisers and more smart farming techniques to deliver high-quality, low-carbon produce which is conducive to biodiversity and animal welfare.
"They have to have to have better income by doing that," Ryan contends, adding: "Farming is not well paid at the moment. It is for a small number in the more intense dairying sector, but for the vast majority of farmers in the beef, sheep and other industries, such as horticulture and tillage, they're not making much money. We have to make sure that they are paid for the environmental services that they are going to be critical to the delivery of. That will benefit us all."
In the Minister's analysis, a more sustainable and less intensive system of farming requires two changes: the reform of the Common Agricultural Policy and a change in the business model of large food companies, which are increasingly being held to new accounting standards.
"What I am saying to those food companies is that they need to start working with and paying the farming community better for delivering the environmental services that allows them to say, in a transparent way, 'our Scope 3 emissions are as good as you can get'."
Just transition
Reiterating his assertion that a just transition is a vital component of environment and climate policy, the Minister critiques the prevailing neoliberal economic system and market fundamentalism. "'The market knows best'? There is no longer a consensus on that anywhere and correctly so. It's not the way to go. Markets have to serve society, not us serve them," he argues.
Just transition necessitates a series of economic and social interventions to pivot from carbon intensive activity to a low-carbon economy and mitigate the subsequent impact on employment, community, and services.
In November 2019, the then Environment Minister, Richard Bruton TD, appointed Kieran Mulvey as the first Just Transition Commissioner to engage with people in the Midlands as the first region in experiencing such a transition.
"With the closure of the peat plants and cessation of peat harvesting at Bord na Móna, the Midlands will be first community that's going to require us to provide alternative investment and alternative employment. We have 63 projects which were approved for funding to help generate new enterprise through communities, businesses, and others.
"Similarly, we invested €130 million in the rewetting of 33,000 hectares of Midlands bogs to store carbon, restore biodiversity and create over 300 jobs using the exact same skills that we have previously used to extract the peat. It's a really good example of how we can switch, and it won't stop there," Ryan insists.
All-island
The border remains a potential Achilles heel of Irish climate policy. Unilateral implementation of climate action initiatives in Ireland, north or south, has the potential of creating a backdoor by which initiatives such as a ban on smoky fuels or a ban on the sale of internal combustion engine vehicles could be circumvented.
The Minister indicates that such efforts should be coordinated on an all-island basis to ensure a consistency of standards. "One of the areas where I think there is consensus on the benefit of cooperation, north and south, is in energy, in environmental standards and in creating this platform where we can show ourselves to be a green island and get the benefits from that, collectively, north and south. In health, employment, and economic opportunities," he maintains.
Draft Climate Action and Low Carbon Development (Amendment) Bill
Published in October 2020, the Committee on Climate Action published a report on its pre-legislative scrutiny of the draft Climate Action Bill in late December. When enacted, the Government's Climate Action Bill is intended to:
establish the 2050 emissions target in law;
introduce a system of five-year carbon budgets;
enhance the role of the Climate Change Advisory Council in proposing carbon budgets;
introduce annual revisions of the Climate Action Plan and prepare a National Long Term Climate Action Strategy every decade at a minimum;
require Local Authorities to prepare individual Climate Action Plans; and
provide for an enhanced oversight role for the Oireachtas.
However, the draft Bill received scathing criticism for its ambiguous language, an absence of clear accountability on targets and insufficient ambition. Asked if the Bill has been rushed, Ryan states: "We set ourselves a target of 100 days to get the Bill out. That was a political commitment that I wanted to meet."
Indicating that he "wasn't in any way precious" about the Bill, the Minister reiterates his belief in cross-party collaboration on climate policy.
"I think [the Climate Committee] did a very good job. Brian Leddin TD, the chair of the committee, did really well to get everyone together to issue their report. We're working on that now and will come back to introduce a series of amendments – we won't be accepting every amendment – but a good chunk of them we will. I think that will improve and strengthen the Bill," he says.
"'The market knows best'? There is no longer a consensus on that anywhere and correctly so. It's not the way to go. Markets have to serve society, not us serve them."
Warning against being drawn into a politically divisive argument, Ryan insists: "We cannot afford to do that. We cannot afford to wait; we need to be collaborative."
For the Environment Minister, however, the focus of the Public Service is as important as the Bill itself. Having previously equated the potential impact of its impending enactment to TK Whitaker's First Programme for Economic Expansion, Ryan reflects: "Whitaker's plan worked because the policy measures needed to deliver it received 20 years of attention in the Public Service… The Climate Bill is a moment like that. This is what we need to do. This is the change of direction now."
While the Climate Bill will outline the direction of travel, the Environment Minister affirms that the substantive movement must be delivered by the political system, the Public Service and the Irish people. "In the Public Service and the political system, we have a particular honour because we are steering it. We have to make some of the choices.
"To the Public Service, the first thing we need to say: 'Don't be afraid of failure. Don't be afraid of taking a risk and it going wrong.' As long as it is with the imperative of transforming our economy in this way for the future. We should be able to afford learn-by-doing; praising and promoting those who are showing that sort of creative vision and initiative."
Ambition
Reflecting on his ambitions for policy delivery in the lifetime of this government, the Environment Minister outlines several specific initiatives. These include: the construction of Ireland's first offshore wind turbines; hundreds of thousands of people choosing to commute to work and school "in a way that is safe, gives people great freedom and saves them money"; the delivering of BusConnects in Dublin as well as Cork, Galway, Waterford and Limerick; the deep retrofitting of 50,000 houses annually; a national land use plan; and a plastic bottle Deposit and Return Scheme. "Those and more need to be delivered in the next four years," Ryan concludes.