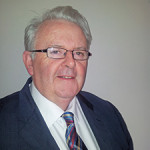 Billy Morrissey outlines the best practice for getting citizens and interest groups on board when delivering projects.
At its essence, stakeholder engagement is about listening, empathy, trust, and common sense. It's about a process that invites participation which is accessible, supportive and effective. It is a socio-political process applicable to any type of organisation. It's about 'the people thing'. Organisations can no longer choose whether they want to engage with stakeholders or not; it is just a case of when and how. It is integral to the concept of corporate social responsibility (CSR) and vitally important to running an organisation.
This is often overlooked, with critical change projects having to be delayed or abandoned with the added risk of damaged reputations, careers and relationships. While many are strong on planning and control and talk about consultation, not enough however undertake this critical component with any tangible rigour. A dilemma for some, others tend to plan too much and do too little. They get reactive and defensive, slide into PR-mode and often undermine critical relationships by creating expectations that cannot be met. Others have been lucky; they've escaped unscathed up to now – akin to smoking in a dynamite factory. Mega-projects do not escape either, as we have seen recently. "Money can't buy you friends but you do get a better class of enemy," aptly quipped Spike Milligan.
Successful management is becoming the art of optimising long-term benefits for an organisation or projects based on reconciling disparate stakeholders' wants and needs. Ireland's National Plan on CSR sees the public sector promoting CSR. A robust engagement process will build trust, correct misconceptions and encourage a sense of ownership. Organisations that thrive in the 21st century will be smart about 'engagement'; they will lean towards action and relationships. They will adapt to changing societal and customer values, expectations, risks and opportunities.
Leadership is fundamental to meaningful engagement. Without the approval and active leadership of the CEO – the 'tone from the top' in both words and deeds – engagement is unlikely to be successful. There's no space for big egos or arrogance. It's all about trust and authenticity, building credible and long-term relationships. Trust lost is hard to win back. It's the bandwidth of communications.
Today, a more informed and connected public are demanding more transparent and participatory processes to enable customer and community involvement in decision-making. Putting pre-determined outcomes to a community under the guise of consultation can lead to a breach of trust and erosion of goodwill. People see through cosmetic consultations if you're 'ticking the boxes'. Try forgetting your stakeholders, but they won't forget you in this online world where everyone's a journalist.
The strong emphasis on 'face-to-face' communication by Irish politicians proves the importance of relationships. High performing programme and project managers also lean towards relationships; they see change programmes and projects as essentially social enterprises. They are skilled in social awareness and active listening, spending more of their discretionary time with people.
The development of meaningful relations adds value to an organisation by reducing constraints and increasing the licence to operate, to minimise risk, plan for the future and enhance opportunities by better understanding. It's about understanding first and foremost. Seek to understand your stakeholder concerns and later be understood. It's a team-wide 'learning journey' requiring an agile and proactive state of mind. We expect the world to behave rationally but marketing professionals know that this is not the case. Feelings trump reason and meaning trumps authority.
Good engagement builds realistic expectations, reassurance on process and mutual understanding. There is a body of knowledge around stakeholder-centric engagement. It deals with the who and the how, the where and the when, identification, mapping and messaging. It requires experience, the right attitude, listening skills and empathy. Check it out for peace of mind and top up your empathy before going back into the dynamite factory.
Billy Morrissey is a consultant in project management, conflict resolution and public consultation.