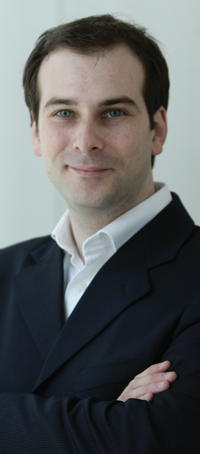 Social media expert Paul McGarrity explains how a clear strategy is crucial in determining a company's social media success and outlines five key areas.
Saatchi and Saatchi Worldwide CEO Kevin Roberts recently caused a stir in the ever-changing world of marketing by boldly declaring that 'strategy is dead'.  While I agree with some of his observations about the challenges of operating in what he calls a "volatile, uncertain, ambiguous and complex world", it's harder to agree with his idea that strategy is less important than it used to be.  Try saying that 'strategy is dead' to Apple and Google, who have built up massive global businesses via having a definite strategic plan to outflank their competitors, in order to become the dominant brand in their respective sectors.
Strategy and planning has always played an important part in marketing and communications success.  Nowhere is this more important than in the area of digital and social media.  Unfortunately, planning and strategy are often relegated to second place when organisations decide they want a social media presence.  Indeed, internal conversations about using social media usually start with the phrase: "We really should be using Facebook and Twitter." The trend for setting up social media profiles before planning critical elements is surprisingly common, and it's one of a number of recurring issues facing organisations that need to improve their social media.
1. Failure to build a social media audience
In order to have an impact on social media you need to build a very relevant and targeted social community. I place a strong emphasis on 'relevant and targeted' because I often find that organisations rush to build up as many followers as possible and confuse quantity over quality.  I recommend PR and communications units take a close look at the types of stakeholders and audiences they need to reach e.g. relevant journalists, politicians, or state bodies and then carry out activities to try to include them in your social media community.  Ultimately, however, one of the main tactics for growing your social media community will be providing an interesting and valuable experience on your social media channels.
2. Using social media as a broadcast tool
It's tempting for organisations to use Facebook and Twitter to broadcast messages, updates and news.  However, often they will post corporate-style updates in the same way as they issue press releases to the media.  This style misses the nature of social media.  Social media channels are very different to broadcast media such as TV and radio, where organisations can broadcast messages directly at audiences.  The key to social media marketing success lies in engaging with the social 'friends' and 'followers' your organisation has signed up.  Organisations and brands that use social media successfully engage with their social communities via interesting, useful content such as photos and video.  Just as importantly, they are comfortable with asking people for feedback and answering their questions.  Old style marketing was one way, but it's important to remember that social media is a two-way street.  Of course there is a role for informing people about events and news via Facebook and Twitter, but avoid making it the only way you communicate.
3. Lack of content
You may have heard the phrase 'content is king'. Well content definitely is king on social media channels.  Just think about the types of information, comments or photos you have engaged with on Facebook for instance. If you have received a Facebook post from family or friends, you will know that you are much more likely to share, like or comment on something that has an emotional appeal. So the challenge for organisations is to create content that your social media community is going to engage with.  For instance a local council will find that having a steady stream of content from the following sources helps improve interaction on social media:
•    videos or photos of community events;
•    audio clips from media interviews;
•    news updates; and
•    surveys and questions on council issues.
Your PR unit should also be thinking strategically about content.  Just as your organisation might have a calendar of events or announcements, you will want to plan a schedule of content for social media.
4. Not choosing the right channels
There are thousands of social media channels in existence; however most organisations tend to concentrate on the four major social networks: Facebook, Twitter, LinkedIn and YouTube.   It's very common for organisations to create a Facebook page or Twitter profile just because everyone else seems to be.   However, you need to carefully consider the channels that your audience actually uses.  For instance, if you are a business-to-business brand, don't assume that Facebook is the automatic channel to use.  If your primary audience consists of marketing and PR professionals throughout Ireland then you will want to consider LinkedIn and Twitter, which are better suited to B2B communications. I've often witnessed B2B brands spend a disproportionate amount of marketing effort on Facebook at the expense of LinkedIn and Twitter which could have provided a more suitable environment for success online.
5. Lack of resources
Rapid advances in social media and pressures on internal budgets continue to create significant resource challenges to organisations. Some of the most common problem areas around social media are linked to inadequate resourcing. These include a lack of social media expertise among key staff, lack of time to post updates and reply to comments, and disagreement on who should manage the social media channels.
Organisations would be well advised to consider how adequately resourced they are to mange social media effectively.  The process should include a review of how your PR and communications could be improved by utilising new advances in digital and social media.

Social media strategy
The symptoms outlined above are surprisingly common as businesses and organisations grapple with the challenges of using social media effectively.  However they often find that they can improve social media engagement by thinking more strategically, and actively working on the following areas:
•    reviewing current social media output;
•    learning from best practice examples and case studies relevant to your sector;
•    mapping out the main audiences and issues;
•    engaging more with audiences online, and finding out more about your customer's needs;
•    discussing the role of social media with senior management; and
•    agreeing future resources to implement social media successfully.
I strongly recommend organisations set aside time to think strategically about their social media output and create a plan that can be implemented successfully.
Paul McGarrity is Director of Octave Online Communications, an internet marketing consultancy advising companies and organisations on digital media strategy, training and campaigns.