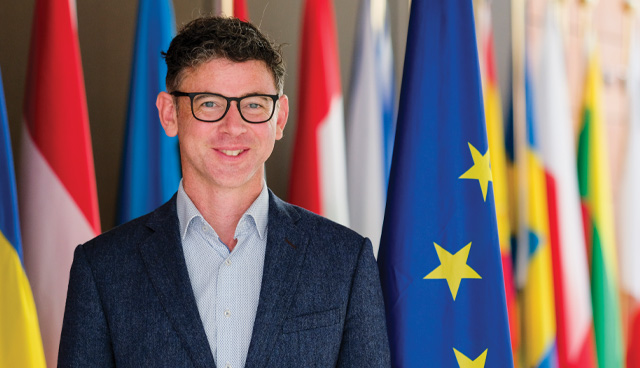 Ireland's Cillian Lohan has recently been elected as Vice President for Communication for the European Economic and Social Committee (EESC). He talks to Odrán Waldron about his goals over his two-and-a-half-year tenure, how Europe can communicate better and how to build consensus around agriculture and the environment.
Having been a member of the EESC (the European institution designed to give voice to non-parliamentary stakeholders in the European process such as businesses and trade unions) for five years, Lohan was elected Vice President for Communication in October 2020, with a mandate lasting until March 2023. He admits that his communications role is somewhat ironic: "Before I joined, I didn't know what the EESC was, so I'm aware that it can be a bit of a mystery. Ironically, the role I've ended up in is trying to communicate how the EU works."
Founded by the Treaty of Rome along with the European Commission, Council and Parliament, the EESC was designed to give voice to those outside of the traditional parliamentary political process. Its 329 members are divided into three groups, as Lohan explains: "The first group is the business sector, the second is the trade unions and the third is Diversity Europe, everybody else who is involved in the social partnerships, such as farmers, disability groups, consumer groups, environmental NGOs, etc. It's within that group that I have done my work within the EESC." The presidency rotates through the three groupings, with the business sector currently holding the presidency, leaving Diversity Europe's Lohan with one vice presidency portfolio and the trade union sector with the other. Lohan says that his role is "focused on communications, the press office, relationships with other European institutions and with national networks".
The outward-facing responsibilities of Lohan's new role are centred around the EU's current focus on climate action, namely the European Green Deal. "The traditional agenda is never set by us, we are responding to the political agenda set by the Council," Lohan explains. "That has already been set out by Ursula von der Leyen for the next few years and it is very much focused on delivering the European Green Deal. Within that, there's going to be a whole range of legislation in different sectors, from transport to food production. In every sector, there will be a range of legislation designed to deliver on the Green Deal. That's going to be the focus over my tenure and it's for me to try to coordinate the input of civil society from the EESC perspective on the legislation as it's being designed to deliver the Green Deal."
Lohan then explains that his second goal is one more focused on the EESC itself: "The second focus for me is internal, the structures within the committee because some of them are quite archaic and don't function as well as they could do. With this huge institutional approach, lots of people, lots of staff, there have been difficulties. As a committee, there have been difficulties with the EESC operating effectively, it has done loads of productive stuff but can always be improved, so that will be my focus internally."
Lohan has been involved in the environmental NGO sector since 2010 and is a graduate of University College Cork's BSc in Environmental Science. He currently serves as the CEO for the Green Economy Federation NGO and says that his experience in this area both primed him well for his new role and convinced him that Brussels was the arena to make change happen.
"I worked through the Irish environmental network and we got great access to government ministers, good access to consultation processes and I saw first-hand how trying to lobby effectively works when you're a group that doesn't carry a lot of political power," he says. "What I kept coming up against was different ministers saying, 'I'm sorry, this is set by Brussels'. Now I'm able to see that from the other side, I've been a member of the committee for five years and it's given me a really good understanding of the strong things that come from Europe that allow stakeholders to challenge their national governments.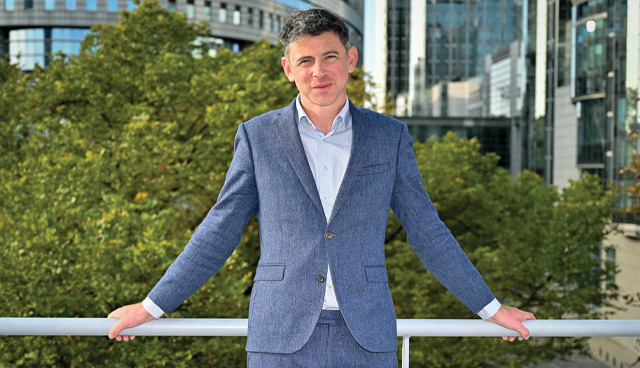 "It has also shown me that there is sometimes a tendency for national governments to blame Brussels for anything that is tricky or difficult, which is not a real representation of how these things are meant to work."
In his new role, Lohan will assume responsibility for the communications of the EESC at a time when the importance of clear communication has been laid bare by both the climate crisis and the Covid-19 pandemic. Lohan says that he sees a "complete disconnect people have from what they feel is important in their day-to-day lives compared to what's going on in a bureaucratic setting far away from them".
"I think the language we use around these things is awful," he expands. "I slip into it myself, but it's so easy to use the buzzwords that cause people to switch off. Even if you use the word 'Brussels' some people just switch off. If you say 'legislation', 'policy development', 'stakeholder engagement', or 'facilitating dialogue', they don't communicate anything because people just switch off. I want to change how we communicate as an institution, to do it in more day-to-day language that people can relate to. It's not that people don't understand the buzzwords or the terminology, it's that it's not interesting to people."
Concluding from his home in Skibbereen, Lohan argues that his rural base gives him a key insight into one of the defining issues for climate change in Ireland and Europe: agriculture. "The one thing I come back to is communicating the need to have a transition without it always being farmers versus environmentalists. We need to do more at a government level arguing in Europe to those that govern how the money is spent. It comes back to the funding model that's there, how can we ask farmers to change their practices if we're not going to fund them to do it? How can we blame anyone for trying to make a living through what they're doing if we're not willing to support the change?
"The funding coming from the CAP penalises farmers for non-productive land. If we want farmers to be stewards of the land and to value and protect biodiversity, then we have to pay them for that land. I don't see that argument happening enough in the Council or the Parliament. It's a position the EESC has taken, that farmers must be funded for everything they do. If you only fund people based on food production, you can't blame them for focusing heavily on food production.
"The other thing to remember is that Ireland has a massive competitive advantage when it comes to non-productive land such as hedgerows, bogland, wet marshes, different types that are not producing food. We should be pulling out all the stops to ensure farmers are funded and compensated for maintaining and managing that land because it's for the greater good. I think that's where we could find an alliance between environmental groups and farmers, to say that if institutions want this then they need to show some money for environmental sustainability. That way we can drive a more consensus-led transition."