Issues
Economic recovery and the public sector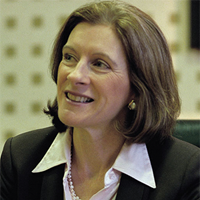 Outgoing Director of the ESRI reflects on the economic crisis and lessons for public policy.
Ireland was very fortunate that the government adopted a pro-globalisation strategy in the late 1950s. So when domestic demand collapsed in 2008, there was still demand for our internationally traded products and services, especially in high tech. It is somewhat ironic that our highly globalised FDI sector greatly helped us to deal with the impact of a banking crisis that was in part due to a highly globalised credit market.
As private sector enterprises recover, they now recognise the danger of being over-leveraged. They also learnt that they must be more competitive and more innovative so that they can compete on local and global markets.
As Ireland emerges from the worst of the crisis, what has our public sector to learn and how well placed is it to support the country in returning to sustainable economic growth with social progress?
Our public sector faces huge challenges. A legacy of the boom/bubble was that increasing budgets was seen as the solution to many problems, most obviously in health. More resources do not solve problems if they are complex and systemic; furthermore, public sector inefficiency undermines competitiveness. How we allocate and apply those resources is crucial. This is the job of the public sector and must be at the heart of public sector reform.
Over the past five years the leaders in the public sector have acknowledged the need for reform after many years of criticism. Considerable progress is certainly being made, but it would be hard to make the claim that Ireland has a public sector that is fit for purpose. For example, it is still largely silo driven which is a huge weakness when dealing with big policy challenges, most of which are cross-cutting. While the reform rhetoric acknowledges the problems of such silos, there is no sign yet that this issue is being addressed in a systematic way.
And how did crisis itself affect the public sector? At the lowest point, the capacity of our senior public servants and politicians to pull together was evident. This was helped by the incoming government in 2011 sticking with the difficult but ultimately successful Troika programme. Ireland avoided the uncertainty that mid-crisis change might have brought and was rewarded for that with a lower cost of borrowing on international markets and a more rapid rate of recovery.
But survival during the crisis meant that time horizons necessarily had to shorten – meeting expenditure cuts in a month/quarter/year had to be the priority. Decisions had to be pragmatic. It is urgent now to move away from that short term focus. This change will not happen without government adopting a strategy to make it happen. We need to move beyond thinking about the next Budget.
Successful policy making needs a strategic time horizon of 10-20 years – but with a particular focus on what happens in the first five years. This is essential for government to be genuinely democratic and points to the need for coherent long-term frameworks as a back drop against which parties can produce manifestos and ultimately Programmes for Government.
Lengthening the time horizons of policy makers and politicians requires a more open and challenging intellectual culture than existed prior to the crisis. Strong empirical evidence is needed to feed that culture – either to confirm that what people suspect to be the case is actually correct, or to challenge them that their currently-held beliefs are simply wrong. Many departments and agencies have begun to work with the ESRI to build up this evidence – I hope that others will soon follow!
Professor Frances Ruane was Director of the ESRI from December 2006 to July 2015.