Economy
Economic health key to absorbing Brexit effects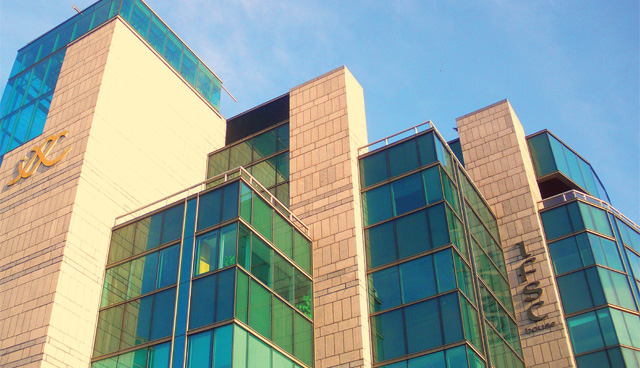 All major economic indicators point to a buoyant Irish economy, but one that should prepare for a chastening year of, at best, reduced growth as Brexit negotiations continue between the EU and the UK.
The Irish economy grew by 5.8 per cent in real GDP terms year-on-year in quarter two of 2019 and it is projected that the economy will continue to grow in 2020. Any economic activity, however, will be undertaken in the uncertain environment created by ongoing Brexit deal negotiations. Indeed, Budget 2020 was formulated under the assumption of a no deal or disorderly Brexit, the worst economic scenario for Ireland, alongside a reduction in corporation tax receipts.
GDP is forecast to be 3.8 per cent lower by the end of 2020 in the event of no deal than it would otherwise be if there were no Brexit. Employment is also set to decrease by 2.1 per cent. Should a deal be arrived at between the EU and the UK, GDP is forecast to be 2 per cent lower and employment 1 per cent lower than they would be in the absence of Brexit.
An orderly Brexit would see all major economic health indicators continue to grow but have their levels of growth curtailed. GNP, GDP, public expenditure, private consumption, modified domestic demand and employment are all forecast to see reductions in their growth rates, although none are predicted to slump into contraction. 2018 did deliver good news for an economy so dependent on foreign direct investment (FDI), with 205 FDI commitments made in the year, a 52 per cent rise on 2017.
The World Economic Forum's Global Gender Gap Report placed Ireland at seventh of 153 countries in terms of gender parity for 2019. On a scale of 0.000 to 1.000, Ireland scored a 0.798, although it ranked 43rd in economic participation and opportunity. In that category, there was a particular low in labour force participation rate for females (65th in the world), but the country did rank first for parity in the numbers of professional and technical workers.
Dublin
Dublin unemployment was measured at 4.4 per cent for Q2 2019, lower than the national rate of 5.2 per cent. Unemployment is now at its lowest since Q1 2005 and 9.3 percentage points lower than its highest rate of 13.7 per cent in Q3 2011.
Dublin property prices rose for the sixth consecutive month in August 2019. Despite the easing of property inflation that had begun in May 2018 (which even featured two consecutive months of contraction), prices are growing once again, with August prices up 0.6 per cent. National prices continue to increase, but also at a slowing rate of growth.
Rent inflation for Q3 2019 fell from 13.4 per cent to 3.9 per cent year-on-year in Dublin, reflecting the national fall from 12 per cent to 5.2 per cent. Despite this significant slowing of the rate of growth, rental prices, both nationally and in the capital, remain at their highest ever.
In news that augurs well for the introduction of BusConnects and MetroLink into the Dublin public transport sphere, 61 million trips were made on public transport in the capital in Q3 2019, an 8.8 per cent increase annually, with the Luas itself rising by 15.1 per cent and now accounting for 19.9 per cent of all trips taken.