Transport
Dublin's preferred transport provider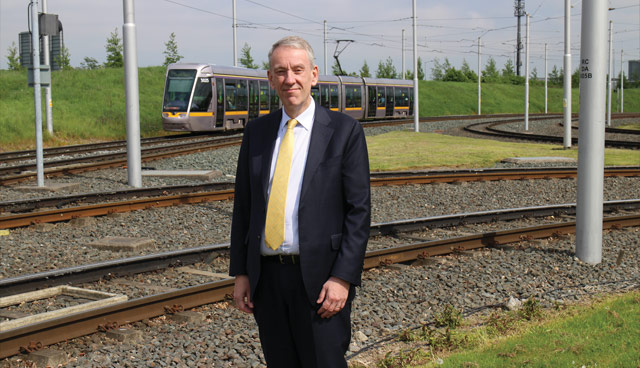 Following the opening of the Luas Green Line extension from St Stephen's Green to Broombridge, in December 2017, Peter Lunden-Welden, CEO of Transdev Ireland discusses a customer-centred approach to delivery.
As Europe's largest private passenger transport company, Transdev's footprint in Luas operations stretches back to the beginning.
The opening of the new Luas Green Line extension at the end of last year, an increase of 5.6km and 13 stops, linking north and south Dublin, through the heart of the city, is an example of how far both Dublin and Transdev's light rail has evolved since the city's first service was put in to operation.
Lunden-Welden outlines: "Underpinning the creation and the operation of the Luas Green Line extension has been our partnership approach with our clients TII and NTA; public transport stakeholders and other transport operators. A key reason behind the Luas success has been Transdev's partnership approach, an approach we have fostered through our presence in over 20 countries worldwide."
Recent figures highlight the extension's immediate impact. To date, the number of passengers using the Green Line has risen by 28 per cent and it is predicted that 10 million extra journeys will be made by 2018 as a result.
"The overall benefit of connecting the city, when done efficiently, is that you witness more people switching to public transport.
"From the start, Transdev has put the customer experience at the heart of our operations and the recent figures are evidence that a lot of people have found a better way to commute than they had previously," says Lunden-Welden.
Statistics from 2017 have put customer satisfaction for the Luas at 98 per cent and Lunden-Welden believes that this can be accredited to a major focus on a customer-first approach from Transdev.
As part of this shift, Transdev has created two separate dedicated teams focusing on the Red and Green Luas lines, respectively. Highlighting that the lines are often made up of a different demographic of passengers, with the Green Line mostly used by commuters and the Red Line used more for leisure customers, Lunden-Welden explains that this has an impact on demand.
"We work hard to identify our customers and analyse how we can meet their expectations."
Another major focus for Transdev, alongside the customer-first experience has been in increasing the awareness of safety. By its nature, the Green Line extension has created a new environment for drivers and impacted on other road users, meaning that safety and awareness is a priority for Transdev as it improves operations.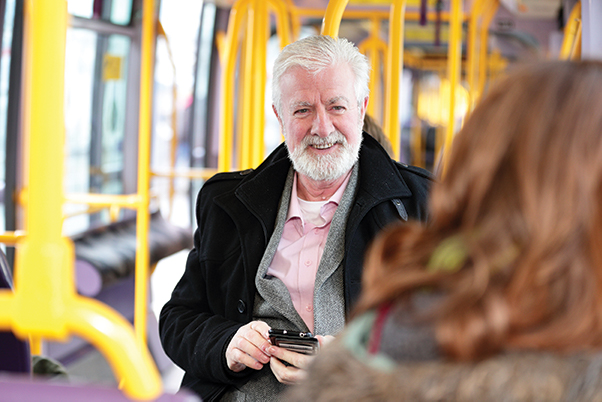 Integrated transport
Highlighting Transdev's commitment to Dublin, Lunden-Welden outlines the organisations stated vision to be 'Dublin's preferred transport provider'. However, he is fully aware that such a vision has not been reached in isolation.
Continuing partnerships with TII and the NTA, understanding their plans and needs, and helping to deliver these is a major part of the customer-first approach.
"In the build up to the launch of the Luas Green Line extension we engaged various stakeholders, acknowledging that service delivery would impact on their operations and vice versa," he says. "A prime example of our approach was the close partnership between the control rooms, safety teams and traffic management teams of Transdev and Dublin Bus. Collaboration meant that misunderstandings were lessened which was very important for the service and ultimately the customer."
Innovation
Lunden-Welden outlines that the Irish operation is capitalising on its experience as a global leader in transport and its wealth of experience of light rail.
He states: "Transdev as a group is at the frontline of innovation around things like new mobility. We recognise in the future that travel patterns will change and we are at the forefront of trying to provide for those possibilities.
"I think Dublin is a prime location for innovation; reducing private car usage for example. We are happy to use our experience to bring forward such ideas but we also need government to work towards these goals and introduce the necessary legislation to facilitate innovation."
The most recent innovation introduced by Transdev is the Driver App, a bespoke model for Dublin Luas Drivers which offers a twin track approach to delivering success. Currently the app facilitates communication between team leaders and drivers, moving away from a paper-based system and allowing for constant evaluation of driver performance. Plans are also well advanced to expand the app to allow for further operational matters such as shift changes and real-time leave application.
Lunden-Welden adds: "Not only is this innovation a positive for Transdev and its drivers but most importantly it improves efficiency for the benefit of the customer."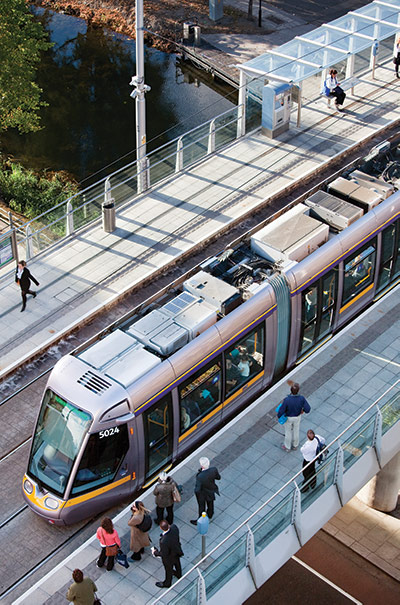 Future
Looking to the future, Lunden-Welden believes that Dublin will benefit from further extensions to the Luas service and outlines his desire that Transdev continually strive to be the Government's preferred transport provider for the Luas system.
Acknowledging that the system will face future challenges in the form of plans proposed in the National Development Plan (NDP) for Metrolink and BusConnects, improved bus and rail services, he concludes: "Transdev are the biggest operator worldwide managing both operations and maintenance. This knowledge, alongside our 'can do' attitude and partnership approach means we are looking forward to our future in Dublin and Ireland."


Transdev Ireland
Red Cow
Naas Rd. Clondalkin, D22 C5P3
Ireland
T: +353 (0)1 461 4910  
W: www.transdevireland.ie