Transport
Driving motorway and tunnel solutions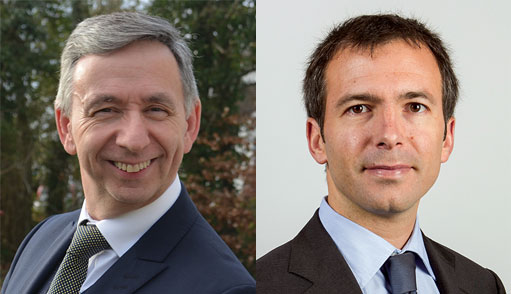 As Ireland emerges from the recession, Egis continues to forge itself a solid, respected and robust reputation, earning the trust of large public sector authorities and their representatives.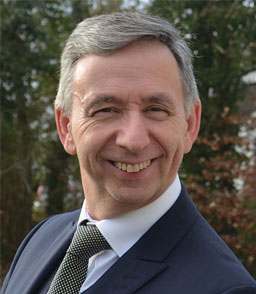 With a total of 4.8 million inhabitants unevenly distributed across its 70,273sq. km of territory and expecting to rise to 5.3 million by 2026, Ireland is one of the least densely-populated countries in Europe. This sparsity and the relatively low level of urbanisation (half of Ireland's population still lives in a rural environment) explains the importance of the road network to the country, which has been reflected in the significant investment by the State in its road infrastructure and the provision of dedicated Motorway and Maintenance and Repair Contracts.
"The Irish motorway network is one of the most recent in Europe with the potential for further growth though building of new and the maintenance of existing road infrastructure," states Steve Preece, managing director at Egis Projects Ireland. "Egis has very quickly become Ireland's largest operations and maintenance motorway operator, offering services in the management of both motorways and tunnels, whose development and maintenance are a strategically important issue for the country."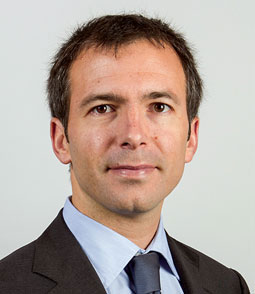 For more than 15 years, Egis has taken to modernising Irish roads through wide-scale activity in the areas of road operation and maintenance. The group is involved in a dozen projects in Ireland, the most iconic among them being the operation and maintenance of the Dublin Tunnel; one of Europe's largest urban motorway tunnels, a contract which also includes the operation and maintenance of Cork's Jack Lynch Tunnel. Furthermore, Egis has subsequently won the contract for the operations and maintenance of the Limerick Tunnel, resulting in Egis being involved with all of Ireland's major road tunnels. The management of these tunnels comes in addition to the 450 km of motorway and tolling projects already under Egis management in Ireland, though a number of PPP and Motorway Maintenance and Repair Contracts, such as Northlink (M1 motorway to Dundalk – 56 km), Midlink (M7/M8 motorways to Portlaoise – 43 km) and Southlink (the N25 Waterford bypass – 23 km).
Capitalising on these achievements, Egis has since extended its offering to other types of projects, such as the maintenance of intelligent transport system (ITS) equipment, the operation of the highly successful Irish national safety camera service and the supervision of resurfacing works of stretches of Ireland's motorway network.
"The group is involved in a number of projects in Ireland, the most iconic among them being the operation and maintenance of the Dublin Tunnel; one of Europe's largest urban motorway tunnels."
Egis Engineering
Active in the country for more than a decade, Egis has continued to lay the foundations for its achievements, primarily resulting from its expertise in the roads sector. The group has displayed its merits in the field of engineering, carrying out preliminary design studies for an eastern bypass motorway around Dublin, as well as several design, engineering and works supervision assignments relating to the construction of dual carriageways.
"Considering this encouraging economic trend, Egis is starting to take another look at further opportunities in the engineering sector in Ireland and also in the UK, in particular in roads and railways," explains Matthieu Loussier, director for Europe and Central Asia at Egis. Public bodies such as Transport Infrastructure Ireland have put forward plans for approval on a €10 billion spend over the next 20 years, covering all aspects of travel from roads to light rail with a projected increase in movement of 25 per cent. "In the area of transport, Ireland's new priority is to reduce road congestion via mobility, without infrastructure expansion. Egis naturally possesses all of the necessary expertise to contribute to these plans," adds Loussier.
Egis Rail
Egis has been involved in the modernisation and development of the public transport network in Dublin for over 20 years, such as the conceptual design studies, the environmental impact study and the cost-benefit analysis of the LUAS network back in 1994. For the subsequent 10 years, Egis headed up the engineering, procurement and construction management (EPCM) of the first 25 km of the Light Rail Tram system (LRT).
LRT is not the only domain in which Egis excels. For more than 40 years the design and construction of metros has also been at the centre of our business and know-how. Whether underground, elevated, or at-grade, we have helped engineer urban rail networks on all five continents, and we have gained a reputation for ensuring projects respect both the technical and time constraints simultaneously.
EasyTrip
"Since 2006, under our brand EasyTrip, we have developed electronic tolling, automatic car park access and vehicle fleet management solutions, to make life easier for road users," explains Steve Preece. "With more than 215,000 customers today, we have now expanded our product set, offering key competitive solutions to Irish motorists today, such as breakdown assistance and puncture repair services though just a single account. EasyTrip enjoys a unique position in the market to the point of becoming the leading supplier of services for the payment of electronic tolls and parking charges using a single customer account."
GoSafe
In late 2016, GoSafe successfully won the renewal of the operation of the Irish National Speed Control Service.
Since 2010, Egis has been operating the Irish national safety camera service via its company GoSafe*. It includes all of the services required for van-operated speed detection, from the deployment of vehicles and staff needed for the operation of speed cameras, to the processing of data collected in a central back office.
For Egis, this project is a key reference in the field of enforcement which is developing all over the world, on speed control applications or on free flow toll projects.
* The shareholders of GoSafe are Egis Projects, Spectra and Redflex.
Egis Airport Operations
Egis operates 14 airports spread across Europe, South America, Africa and Oceania. The platforms of Ostend-Bruges and Antwerp (Belgium), Larnaca and Paphos (Cyprus), Abidjan (Ivory Coast), Libreville (Gabon), Brazzaville, Pointe-Noire and Ollombo (Congo), Tahiti and its islands (French Polynesia) and Campinas (Brazil), making up an annual traffic of more than 25 million passengers and 321,000 tonnes of freight.
With an integrated approach and multi-disciplinary and complementary skills, Egis brings proven knowledge and expertise in the management, marketing and development of airports and airlines through anticipating future requirements, optimising infrastructure and operations, financial management and security.
Alex Young, Head of Corporate Affairs and Business Development

4044 Kingswood Avenue

Citywest Business Campus

Dublin 24T6YE

Tel: +353 1 469 1200

Email: information@egis.ie
Web: www.egis-projects.ie
Web: www.egis-group.com