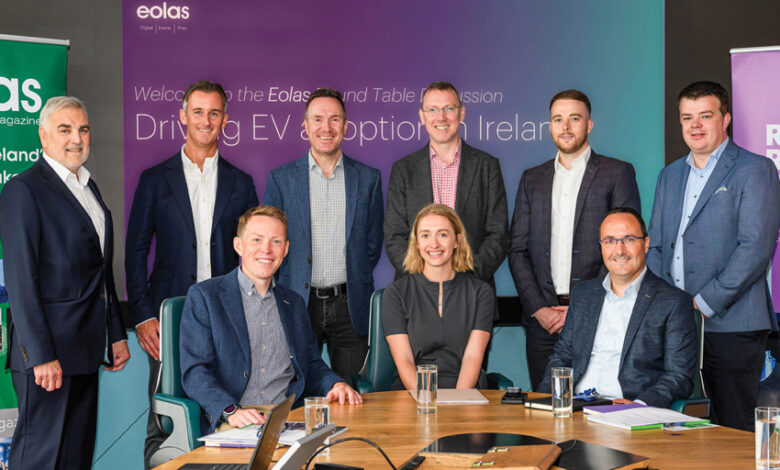 One year on from the establishment of Zero Emission Vehicles Ireland in July 2022 and following the publication of Electric Vehicle Charging Infrastructure Strategy 2022-2025 inJanuary 2023, Accenture hosted a round table discussion with key stakeholders from across the private sector, the public service, and the civil service, to explore how electric vehicle (EV) adoption might be accelerated.
What are the most significant obstacles to EV adoption in Ireland?
Paul Hogan
I prefer to interpret the obstacles as opportunities. The opportunity now is that we are on the cusp of massive change which will shift an entire society away from one behavioural tendency to another. It is an imperative which requires greater incentive for people to drive EVs than not drive EVs. There must be clear, tangible benefits for mass market adoption of EVs to ramp up. We have observed that in most European countries, including Ireland, incentives are attracting people into EVs. However, mass market penetration will require more simplification, more education, and more incentivisation. In terms of infrastructure, where there are enough EVs, there will be charge point operators (CPO) willing to invest and capitalise on the opportunity.
Round table participants
Paul Hogan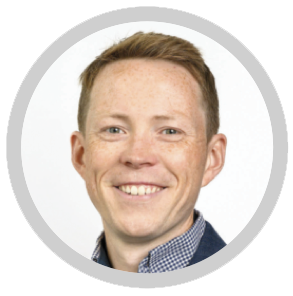 Paul Hogan is the Business Development Lead for ecars, ESB. ESB ecars is the owner and operator of the largest and most extensive EV charging network on the island of Ireland. Paul is responsible for sourcing and securing new locations for ESB ecars' growing EV charging network in both Ireland and the UK.
Kasey Lambert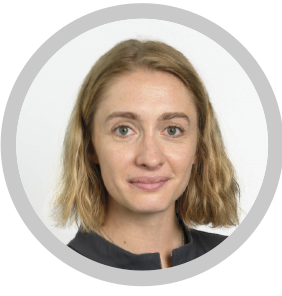 Kasey Lambert is the Accenture UK's Fleet Decarbonisation and Electric Vehicle Infrastructure lead. Combining a background in supply chain and logistics and her current work in the transmission and distribution space, she has supported many Accenture clients from a wide range of industries including postal, automotive and energy, looking to transform their business as part of the on-going energy transition.
Cathal Masterson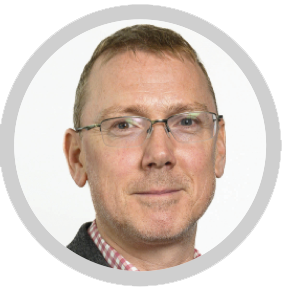 Cathal Masterson is the Commercial Operations Director for Transport Infrastructure Ireland and has a strong track record in delivery and management of transport operations. As part of his current role, he is investigating options to power TII's transport operations and infrastructure with renewable energy. He is chartered civil engineer with an MSc in project management. Prior to joining TII he worked as a consultant on a variety of transport projects for public and private sector clients.
John McConnell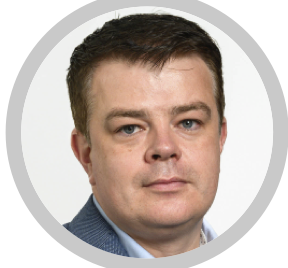 John McConnell is the Vehicle Lead for Zero Emission Vehicles Ireland, a new Government Office within the Department of Transport, which supports the uptake of electric vehicles through grants and incentives and also funds EV charging infrastructure. John has worked for Transport Infrastructure Ireland and other varying emerging mobility service providers in the field of transport for almost 16 years, with a focus on delivery and management of transport operations. He holds a BSc in Logistics and Supply Chain Management and a BSc in Business Management.
Alan Murphy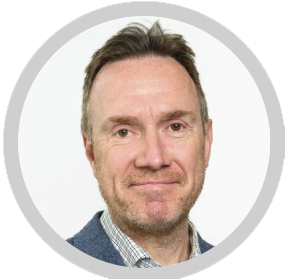 Alan Murphy is the Smart Dublin Regional Manager working across all four Dublin local authorities to explore how emerging technology can provide better public services. He was the Design Authority on the Irish Smart Metering programme which sparked his interest in Smart Cities. Most recently, he has contributed to the development of the Dublin Local Authority Electric Vehicle Charging Strategy. He has previously worked in IT consulting roles for PwC and IBM amongst others. Alan's qualifications include a business studies degree and postgraduate diploma in computing from the University of Limerick.
Philip Rainey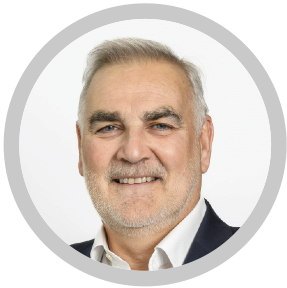 Philip Rainey is the Chief Executive Officer of Weev. Prior to joining Weev Philip was CEO of Simple Power which invested and built out wind turbine projects throughout Northern Ireland. The Company, owned by Heron Bros, was subsequently sold to Foresight in 2018. He is a Chartered Engineer with over 30 years' experience in renewables and engineering companies. A former Irish international rugby player, Philip played for Ulster for many years.
Kasey Lambert
One challenge to driving EV adoption is a perception that the solutions do not match what customers need. Each of us undertakes customer journey mapping and we understand what customers need. However, there is a lack of cohesion in that customers themselves feel that they cannot meet their daily needs with existing EV solutions. For instance, they do not think they can wait 25 minutes during charging or believe that they will even have access to charging. In turn, this prohibits them from adopting the vehicles in the first place. I think one of the biggest challenges is establishing a seamless customer journey, ensuring that they do not feel there is a disadvantage to having an EV rather than an internal combustion engine (ICE) vehicle.
Cathal Masterson
As an infrastructure delivery agency with responsibility for the national road network, TII is focused on facilitating the provision of safe and secure EV charging across the road network. Charging infrastructure is clearly an obstacle to EV adoption. Growing confidence among people to make the switch is reliant on availability, reliability, and ease of use of that infrastructure. In terms of obstacles, we know from assessing many of the existing motorway service areas that there is a need to significantly upgrade grid capacity at those sites. That is something that government policy should support as the private sector will struggle to overcome this challenge alone.
John McConnell
From a public perspective, there are still challenges around both range and charging anxiety. This has been compounded by slow charging speeds and charger accessibility. Having said that, EV adoption is increasing and today there are over 98,000 plug-in EVs registered with the National Vehicle and Driver File (NVDF) in Shannon. That is a considerable number of people who have already made the transition. However, having reached many of the early adopters, we must now focus on the mainstream and mass market penetration which will require further incentivisation, additional education and increased coordination across relevant stakeholders.
Alan Murphy
Looking at this purely from a consumer perspective, the price of a new EV is still a barrier to adoption. The early adopters who have embraced the transition have typically been more socioeconomically affluent. Interestingly, according to Society of the Irish Motor Industry (SIMI) figures, the growth of EV sales has recently stalled slightly. Compounding this, the maturity of the second-hand market is a challenge. So, while people understand that they must consider the EV option – it will be the only option available in the next five to 10 years because the manufacturers will move 100 per cent towards EVs – the second-hand car market, which traditionally has the highest volume of sales activity, has not yet reached that maturity level with EVs. This is inhibiting the next wave of EV adoption.
Philip Rainey
From a Weev perspective, as a CPO, our major challenge is attempting to get connectivity, which in turn means enhanced availability of chargers. As a private enterprise, we are attempting to determine appropriate sites for development, but the challenge is gaining traction from the Distribution Systems Operator (DSO). That process must be streamlined. While everyone wants to approach ESB Networks or NIE Networks and ask where they can connect, we understand that it is not that simple. While the availability of information is getting better, the processes – whether applying to connect or connect and notify – are key. In the North, there is a significant amount of bureaucracy that must be navigated when it comes the siting of on street charging, and as yet, there is no blueprint that everyone is comfortable with. We must simplify the process.
To what extent will smart EV charging or intelligent charging infrastructure accelerate EV adoption?
Alan Murphy
I think we have yet to see truly innovative experiences being offered to consumers. In other jurisdictions, there are several interesting solutions in existence. One example is community charging; an interesting concept whereby individuals can share access to their private home charging with neighbours. We are looking to see if the local authorities can play a role to enable that service in the Dublin region. A second example is the concept of an 'energy wallet', whereby prosumers can accumulate energy credits for consumption elsewhere. So, an individual could produce energy at home in Dublin, drive down to Cork, and when charging en route consume their 'own energy' from their energy wallet. Thirdly, with the scale of renewables set to come onto the grid, there is an opportunity for dynamic tariffs and nudges by charge point operators to users, akin to domestic smart metering and time-of-use tariffs. So, it is early days – there is a whole variety of innovation surrounding charging points yet to come to market.
Paul Hogan
From a charge point operator perspective, it is less of a charging infrastructure challenge and more of an energy system opportunity. In most European countries, there is ongoing debate about standing charges for grid connections for charging infrastructure. In Ireland, the distribution groups (DGs), for example, are inherently part of an old energy system that pre-dates EVs. We must redesign these arrangements for the energy system of the future. A top-down approach is required to determine the incentives and disincentives for particular types of energy demand, irrespective of whether it is charging infrastructure or industry, in the context of its impact on our net zero objectives – positive or negative. That is a bigger picture problem, but the CPOs and other EV market players can certainly communicate their views to key policy makers such as the Commission for Regulation of Utilities (CRU).
Kasey Lambert
One of the most significant benefits of intelligent and smart charging infrastructure versus the traditional ICE refuelling infrastructure is the availability of data. Data is king. It means that customers can customise their experience with a charger, programming it, for instance, to limit charging to certain hours depending on a battery's remaining charge, ensuring access to the most beneficial tariffs, thereby reducing cost. People also want to know how they can contribute back into the grid and there are several very interesting domestic flexibility studies in the UK, including one called CrowdFlex, undertaken by the National Grid ESO, Ohme which is a CPO, and Octopus Energy. Essentially, it is demonstrating to domestic customers how they can be active players in reducing their energy bills via new tariffs and incentives. I understand that vehicle-to-grid (V2G) is a future proposition, but it is a huge opportunity which illustrates that the more data available, the more benefits are understood, and the more that myths are dispelled.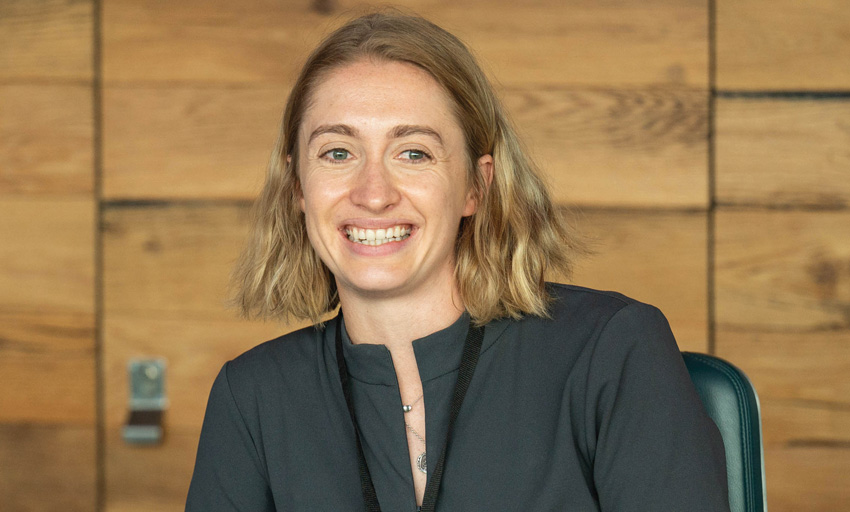 "One challenge to driving EV adoption is a perception that the solutions do not match what customers need."
Kasey Lambert
Cathal Masterson
While this is a huge change that we are planning for, it is also very exciting, and there are many smart solutions emerging. Transport itself is shifting from a transport sector to a mobility sector and there are many trends within that – in addition to electrification – that we need to align with. The ultimate goal is to create a more sustainable transport sector and we must ensure that any public money invested contributes to the wider national climate objectives. Moving towards shared mobility, mobility-as-a-service, and consumer-friendly mobility products, will support the overall change.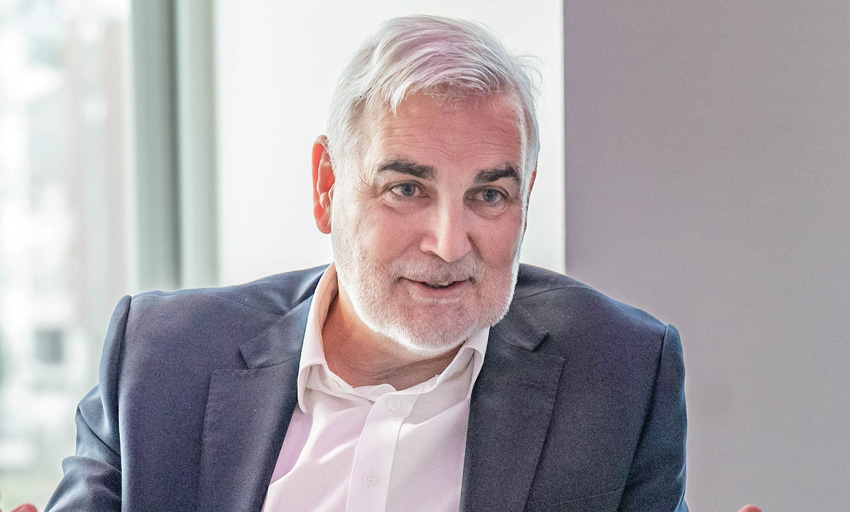 "From a Weev perspective, as a CPO, our major challenge is attempting to get connectivity, which in turn means enhanced availability of chargers." Philip Rainey
John McConnell
With most EV charging undertaken at home, I think we will see the greatest advancements in home smart metering systems. From a public charging infrastructure perspective, I think there is real opportunity in community charging schemes, wireless charging, and in on-street charging. Similarly, with the enhanced availability of smart charging and apps, for instance, EV drivers can check availability and reserve a slot at a charging point if necessary.
How can better engagement between all stakeholders – including policymakers, industry, and consumers – ensure greater success in EV adoption in Ireland?
John McConnell
Zero Emission Vehicles Ireland is working with stakeholders to put solutions in place. We like talking with people and that is one of the reasons we are here today. We also feel that EV adoption is a collective effort, and it is important to build trust and assurance. This can be achieved by highlighting the progress being made by manufactures, charge point operators, local authorities and at government level. It is important that we engage with the industry and harness the potential advantages this might have for the Irish used EV market in years to come.
Kasey Lambert
Stakeholder engagement is particularly important because a little creative thinking can often help overcome the challenge of conflicting public and private sector objectives. A notable example is in the US, where a large energy company and charge point operator offered New York City Council free charge points in exchange for the use of the land in SoHo, Manhattan. What the CPO did was harvest publicly available information like time of day, customer flow, user type, etcetera and market that to advertisers. Using screens on the charge points, advertisers were able to tailor their content to consumers in one of the busiest areas of New York, the CPO benefited commercially, and the local authority had free charging infrastructure, and EV driving constituents were happy. It is a model that can easily be replicated for multi-beneficial outcomes.
Philip Rainey
Engagement is critical to all of this. We have legacy systems of decision-making in place that are rigid. There must be a shift to ensure that we can harness the abundant creativity that exists as per Kasey's example. Currently, there is too much bureaucracy to move at the speed required. While we can have discussions with decision-makers to bring about change, what we really need are decision makers who want to change.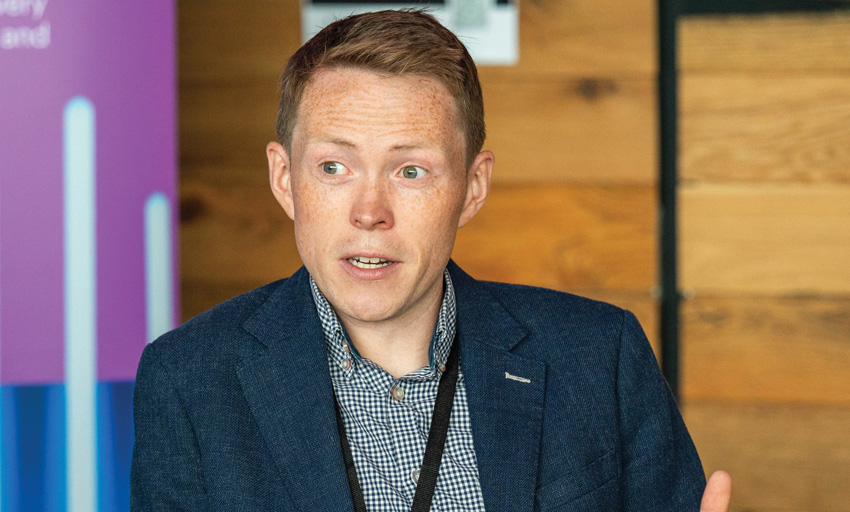 "In terms of infrastructure, where there are enough EVs, there will be charge point operators (CPO) willing to invest and capitalise on the opportunity."
Paul Hogan
Cathal Masterson
There is no doubt that we need to accelerate engagement. In recent weeks, legislation has been enacted to provide for TII to play a more proactive role in facilitating EV infrastructure on the national road network, which is a credit to the engagement which has happened to date. TII has also been collaborating with ZEVI and ESB Networks on modelling future demand and assessing grid capacity across the road network and we would also support some streamlining in the application process for upgrading grid capacity for the sector. We know that engagement with the haulage sector and fleets is crucial in designing infrastructure which will meet their needs. While the EU's Alternative Fuel Infrastructure Regulations mandate the provision of charging infrastructure, if we do not design and engineer solutions that are focused on the needs of users, then the network will not work.
Paul Hogan
The creation of ChargeUK, a newly formed trade association is a prime example of how beneficial stakeholder engagement can be. Following communication disruption caused by Covid in the UK, EV CPOs were quick to realise that they had shared challenges for which they were duplicating conversations with policymakers. ESB ecars is a founding member of ChargeUK, a trade association that represents CPOs across the UK in engaging with key policy makers and central government. We believe there is a space for a similar alliance in Ireland and are working towards its creation presently. The most important factor in all of this is the placement of the customer at the top of the pyramid, as customers are the lifeblood of the market and ultimately incentivise charging infrastructure roll out for CPOs.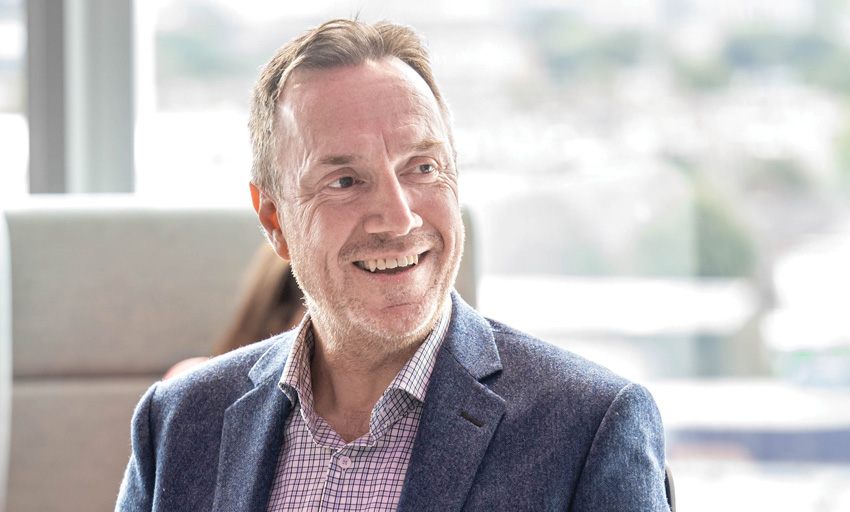 "The decision point to buy an EV presents an opportunity to inform people of more sustainable and shared modes of transport."
Alan Murphy
Alan Murphy
I believe engagement would be improved through greater transparency of planned grid connections. For local authorities, our key challenge is to enable the transition for those without home charging capabilities. This may involve deploying slow on-street charging or via local rapid charging hubs, à la the current forecourt experience. However, in considering these local deployments, we do not have full visibility of what other actors are planning in that neighbourhood. For example, whether an existing local forecourt plans to provide EV charging facilities. An overarching visibility of connection plans would really help drive the creation of a coordinated charging network. Luckily, we have a single national DSO, ESB Networks, which is perfectly positioned to have a centralised view of both existing and planned grid connections.
Cathal Masterson
Interestingly, we have asked for similar information and understandably, were told there were commercial sensitivities. However, the reality is that we are facing situations where multiple players are unknowingly applying for grid connections on the same site or neighbouring sites, and we think we should collectively seek to develop better controls and transparency if we do not want the market to evolve in a chaotic fashion.
How can successful EV adoption in other jurisdictions be best replicated in Ireland?
Paul Hogan
Norway is the obvious example. There are many reasons as to why 80 per cent of vehicles sold in Norway in 2022 were EVs but ultimately the main driver is their zero VAT rate on EVs. It simplifies the decision for the consumer; they get a cheaper vehicle at purchase and cheaper long-term running costs. In Ireland, EVs currently represent 15 per cent of new car sales, which is progress, but is far from the mass market penetration seen elsewhere. Removing or reducing VAT would significantly improve EV uptake in Ireland. One other example of successful market stimulation is the UK's salary sacrifice scheme, which is akin to a cycle to work scheme. A similar scheme in Ireland would likely be welcomed by prospective EV drivers and their employers alike.
Philip Rainey
Tax is the game changer. The speed at which Scandinavian countries are moving with EV adoption is because of the carrot and stick approach, with early focus on the carrot. If the incentives are right, then people will opt for the most cost-effective option. In terms of workplace schemes like salary sacrifice, education for businesses is key. When organisations became aware of the benefits of increasing EVs in their organisation and the benefits that will have in terms of their CSR commitments, then they will stop seeing it as a HR burden.
Kasey Lambert
The carrot and the stick need to be deployed in tandem. I recently worked with the UK's biggest fleet operator which successfully transitioned 10 per cent of its fleet to EVs in under two years. The stick for them was the ban on ICE vehicle sales after 2030, alongside Ultra Low Emission Zone or ULEZ charges in major cities. The carrot was the plug-in car grant scheme for up to 1,000 vehicles. When they weighed all the costs, then the transition made financial sense.
Cathal Masterson
In incentivising EV adoption we also need to be mindful of the overarching need to reduce car dependency and transform our system away from private vehicles. There is a risk if we put all our climate action 'eggs' into the one basket represented by EVs and do not focus enough on active travel, public transport, and new smart ways of travel. I am sceptical about the assumption that the infrastructure will be available because the scale we are talking about could take 15 years to deliver. We must plan ahead to ensure that existing sites can access the grid connection required. This feeds into the innovation and collaboration approach. We must work with the energy sector to balance the load and demand.
Alan Murphy
The broader mobility agenda can be defined by the 'avoid, shift, improve' framework, where EVs are just one part of the 'improve' pillar. In its October 2022 publication, Redesigning Ireland's Transport for Net Zero, the OECD was critical about Ireland's policy which perpetuates a car dependent transport system by an overemphasis on private EV ownership. The decision point to buy an EV presents an opportunity to inform people of more sustainable and shared modes of transport. One of the lessons from other jurisdictions is the creation of mobility hubs, where shared mobility modes are provided – such as ebikes, car clubs, etcetera – at optimal locations, including adjacent to public transport stations). This shared mobility approach can also drive EV adoption, but in a way that is distinct from the private ownership model. The local authorities are actively exploring this mobility hub approach for the Dublin region.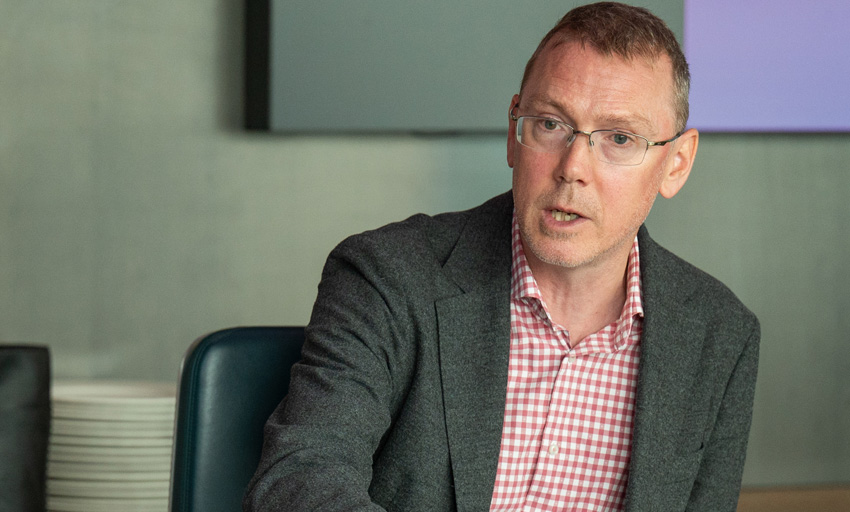 "In incentivising EV adoption we also need to be mindful of the overarching need to reduce car dependency and transform our system away from private vehicles."
Cathal Masterson
John O'Connell
As a government department, we are regularly speaking to European counterparts, understanding behaviours, and gaining insights from our shared experiences. However, while there are advantages to be gained, we also believe that we need to find solutions which best meet the Irish context. It cannot be a cookie-cutter, or one size fits all approach. Solutions must be insights-led but use the natural advantages available to Ireland to gain a competitive advantage. We must emphasise the message that driving an electric vehicle is a realistic option in a country where the average daily commute is only 28 minutes. With many new EVs featuring a range of over 400km, this should be suitable for many of the journeys across the island of Ireland.
What is the single greatest opportunity to drive EV infrastructure rollout?
Paul Hogan
Creating the right market conditions for the key market players – car manufacturers and dealers, CPOs ready to sell 'electric fuel', and others selling ancillary services – to thrive, while, at the same time, creating policies that penalise hesitation or resistance to transitioning away from ICE vehicles to EVs. Ireland cannot look to other countries and simply copy and paste solutions. We need Irish solutions to uniquely Irish challenges. For example, rural Ireland has the greater car dependence, higher mileage, and potentially higher emitting mileage with older ICE vehicles, but these are also less likely to be able to afford to transition to an EV and hence should be incentivised appropriately to switch. However, it is a multifactorial challenge with no silver bullet solution. We must move progress solutions to the various challenges, concurrently, and cohesively.
John McConnell
Building on the momentum will be critical to a successful EV infrastructure rollout. Over the past 12 months, we have launched the Electric Vehicles Charging Infrastructure Strategy and schemes such as the Shared Island Sports Club EV Charging Scheme, and EU JTF Community Facilities EV Charging Scheme. With public consultations currently live in relation to the universal design guidelines and the National EV Charging Plan (en route) launching in September 2023, further announcements are pending in relation to local authority infrastructure, a Shared Charging Scheme along with national demand/supply plans for residential, destination, and remote charging.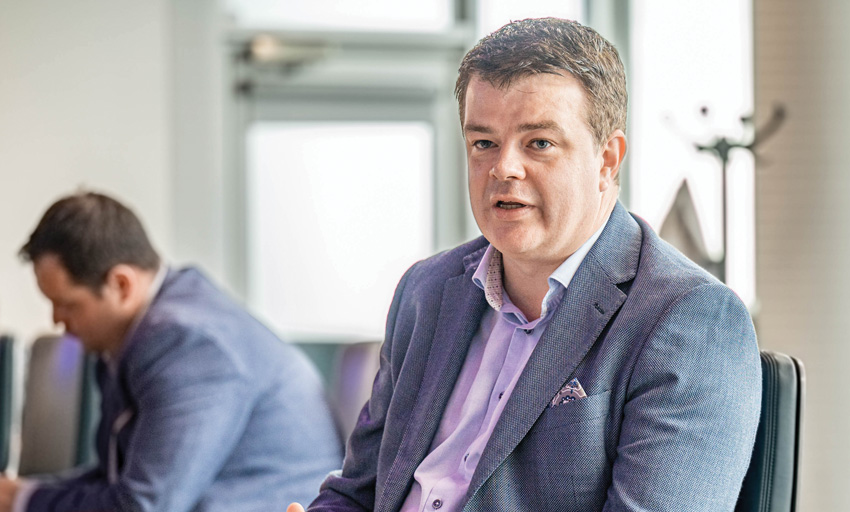 "We must now focus on the mainstream and mass market penetration which will require further incentivisation."
John McConnell
Philip Rainey
It is about education and myth busting. Previously, the AA suggested that EVs were not financially viable when compared with ICE vehicles. That narrative is now changing. When it comes to major users, such as businesses and their fleets, we need support mechanisms that can simplify their transition. There are technologies emerging which can do this.
Alan Murphy
Currently, the total cost of ownership of an EV is being challenged because the price per kWh has skyrocketed in the last year. Looking behind the charging infrastructure, Ireland has a vision for significant indigenous renewable energy. An island with self-sufficient energy security is key to increased adoption of EVs and usage of public charging infrastructure. In future, if we realise our renewable energy ambitions, the cost per kWh will be much lower making it far more attractive for people to transition to EV usage.
Cathal Masterson
As Paul said, there is no silver bullet. TII examined the Norwegian example, which is held up an exemplar – and it is – but at the end of 2022, only around 18 per cent of the country's overall fleet was electric. It is a long game, and we have 15 years ahead of us in this transition and we must make that as simple as possible for consumers. We will not get it totally right, but the alternative is a messy transition. We need to collaborate with each other as we are encountering challenges we have never faced before. It is an exciting time in transport and mobility, we should embrace this challenge. Talking to my own children, they are delighted that I am here today talking about this; the electrification of transport is part of their future.
Kasey Lambert
The theme of this entire conversation has been collaboration and working together. We need innovative solutions which knit each aspect of the transition together. Beyond the mobility space, we must consider the entire end-to-end value stream, including, for example, urban planners and vehicle manufacturers. Does it make sense to introduce kerbside charging with chargers inbuilt into the existing infrastructure? Do we produce smaller vehicles with smaller batteries for cities? We must also engage more with consumers. Why are they opting to not transition to EVs? We must seek to understand the barriers they perceive and then implement innovative solutions to help people access the charging infrastructure they need.