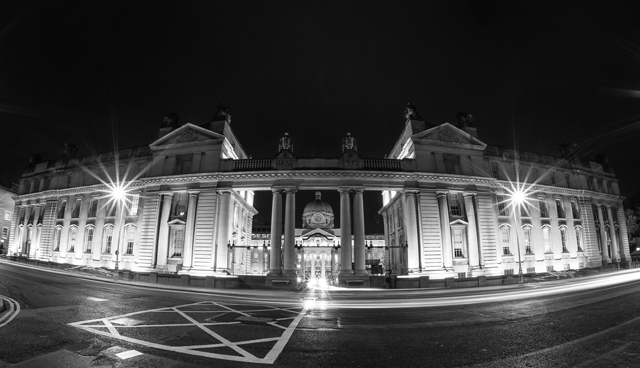 Four months have passed since the General Election on 8 February 2020. Yet, the outgoing government has retained a powerful position even in the absence of democratic legitimacy. eolas explores the definition of a caretaker government and how this functions in Ireland.
Across parliamentary democracies, during the interval between the termination of an outgoing government and the formation of an incoming government, a caretaker government operates to ensure that a country is never without an executive. Almost universally, a caretaker government must remain in office from the day a parliament is dissolved until the day a new government is sworn in. It cannot resign.
Conventions
However, in the absence of democratic legitimacy, as caretaker governments cannot claim the confidence of a parliament, there are often specific conventions which guide and, to some degree, limit their actions.
Like in the Netherlands and Belgium, conventions can be uncodified. Alternatively, they can be provided for in the nation's constitution or legislation as is the case in Spain and Portugal, or in codified handbooks of cabinet procedure as in Great Britain and New Zealand. Conventions are defined in the British Cabinet Manual as: "Rules of constitutional practice that are regarded as binding in operation but not law."
While a caretaker government may retain full executive powers, a core tenet of such conventions is that it avoids making decisions on matters of significance which do not require urgent intervention. New Zealand's Cabinet Manual specifically outlines that a caretaker government must act with restraint regarding significant or potentially controversial issues; issues with long-term implications that may impede an incoming government; or new policy initiatives/changes to existing policy. Such decisions should either be deferred or made in consultation with the new parliament.
Constitution
In Ireland, Article 28.11.1 of Bunreacht na hÉireann states: "If the Taoiseach at any time resigns from office the other members of the Government shall be deemed also to have resigned from office, but the Taoiseach and the other members of the Government shall continue to carry on their duties until their successors shall have been appointed."
Article 28.11.2 adds: "The members of the Government in office at the date of a dissolution of Dáil Éireann shall continue to hold office until their successors shall have been appointed."
Unlike countries such as Spain, Ireland has no constitutional time limit on government formation. Therefore, the incumbent Taoiseach and ministers remain in office as a caretaker government, even if not elected to the incoming Dáil (for instance, as is the case with Employment Affairs and Social Protection Minister Regina Doherty who was not returned in General Election 2020), until after a new Taoiseach is elected by simple majority (50per cent plus one) of deputies present and a Dáil vote in support of the proposed government.
Ireland also has no constitutional or legal limit on the powers of a caretaker government. Rather, new legislation as introduced by a caretaker government must pass through the newly elected Oireachtas. However, Article 18.3 of the Constitution does prevent a caretaker Taoiseach from appointing the Taoiseach's Seanad nominees.
Changes to constitutional provision
Despite two successive indecisive general elections, government formation has generally been a relatively simple process. Prior to 2016, the average timespan of a caretaker government was 20 days.
However, while previous Irish caretaker governments have rarely courted controversy, caretaker governments in the 1990s made several politically motivated appointments. After the 2016 General Election, the protracted process of government formation raised increasing concerns about legitimacy and remit. These concerns become increasingly pertinent in a scenario in which an outgoing government has lost the confidence of the citizens, as happened in February 2020.
While in 2003, the All-Party Oireachtas Committee on the Constitution recommended no amendments be made to the constitutional provisions for caretaker governments (specifically Article 28.8 to 28.12), as the party system becomes more fragmented and elections more regularly indecisive, Ireland may require a set of caretaker conventions.
Article 28.11.2 "The members of the Government in office at the date of a dissolution of Dáil Éireann shall continue to hold office until their successors shall have been appointed."
Bunreacht na hÉireann
As the tenure of a caretaker government becomes prolonged, it becomes difficult to avoid making any policy decisions. The caretaker government must, therefore, take care with the decisions it does take. The legislature is tasked with scrutinising the executive, even if the executive in question cannot be subjected to defeat in a confidence motion. In these circumstances, cross-party consultation and consensus can be a useful tool to substitute the democratic mandate.
Parliamentary business
In countries which already familiar with lengthy government-formation periods, a caretaker governments activity often increases in positive correlation with time. As has happened in Belgium, committees can be established, the caretaker government's legislation reviewed and interpellations (parliamentary debates beginning with a question and potentially ending in a vote) used to ensure that the frequency of legislative activity can be virtually 'normal'.
Typically, the incoming Taoiseach is elected during the first sitting of the newly elected Dáil. While Sinn Féin's Mary Lou McDonald received the greatest plurality (45 votes in favour) of votes from TDs, four party leaders (including Fine Gael's Leo Varadkar, Fianna Fáil's Micheál Martin and the Green Party's Éamon Ryan) failed to achieve a simple majority to be elected Taoiseach in the first sitting of the 33rd Dáil on 20 February 2020.
Irish experience
The current period marks the fifth extended tenure of a caretaker government since the 1980s. All, except for 1994, have been prompted by prolonged government formation negotiations. As replicated elsewhere, Dáil business has been agreed with parliamentary party consensus, rather than the Government's Order of Business procedure, and has increased over time.
Unlike in 1989, when the only business transacted was the election of the Ceann Comhairle and the Taoiseach, 2016 set a precedent. A number of standing and select Dáil committees were established, including EU Scrutiny and Housing and Homelessness respectively, while statements were taken on several topics, such as Irish Water and mental health. Likewise, written parliamentary questions were taken, estimates introduced to fund Census 2016 and votes taken on business of the House and the nomination of Taoiseach. Meanwhile, the Seanad did not meet during this period.
Conversely, while 2020 has continued the broad trend of a substantial increase in the volume of business executed in the legislature, a key difference has been the introduction of emergency legislation as a response to Covid-19. In 2016, while legislation was published, it was not introduced.
Conclusion
Ireland is something of an outlier in that it lacks the caretaker conventions. Post-general election, there is a growing trend of extended negotiations between potential government partners. The introduction of caretaker conventions could ensure the continuity in executive power and the facilitation of essential decisions, while upholding democratic legitimacy.