Infrastructure
Digital twins: A digitally assured future for our infrastructure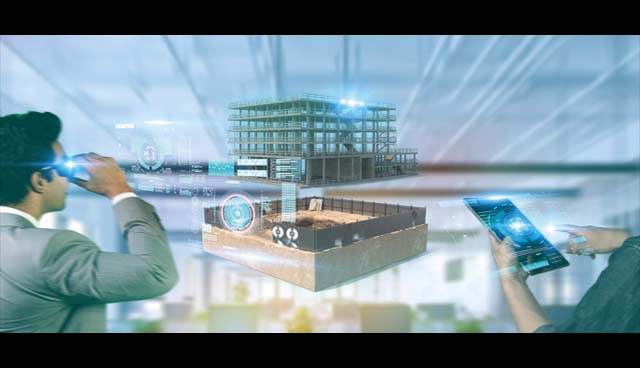 Infrastructure organisations are renewing their efforts to digitalise. We are seeing data, analytics and new technologies being used to dramatically improve the planning cycle. We are seeing infrastructure owners and operators starting to build digital into their operations, from integrated asset management systems through to new payment systems, writes Jenna Davis, Associate Director of Infrastructure and Government at KPMG Ireland.
Talk of digital twins is becoming common place however confusion remains over what a digital twin is and therefore what is the right route for organisations to develop their digital twin capability. This is unsurprising as the answer is that a digital twin is a digital representation of your assets or network and representation is just that. Whilst it could be a fully digitally interactive or even virtual reality multi-dimensional physical model embedded with IoT sensors and asset service history, it may also be a performance simulation of how your infrastructure, or just critical parts of it performs that is modelled on entirely different parameters than the physical design. It may encompass other forms of digital planning or decision support tools across key aspects of the business such as capital portfolio planning and management based on project data.
KPMG in collaboration with Centre for Digitally Built Britain produced a report on the value of information in the construction sector that estimated the capex BIM savings to be 1.5 per cent-3 per cent and 7.5 per cent-14 per cent operational savings. These enabling benefits in an industry with slim margins are too great to be dismissed in the context of time, cost and risk.
In developing a blueprint for a digital twin, organisations should be asking themselves what their role is, what decisions they need to make, what data capabilities do I need to achieve this, what organisational capabilities do I need to do this and then lastly what type of Digital Twin do I really need? What is key to any form of digital twin, as with any technology, is the capability of the people, supported by the necessary systems and controls, that need to use it. This applies to the end users and those who will manage the data processes.
Digital twins are a powerful decision support platform that need to be aligned to business outcomes and any investment will need to be mindful of the pace technology development moves so organisations should develop a nimble approach that they can flex as new technologies come to market. And as with any digital tool, the digital twin is only as good as the underpinning data and information management framework; don't just buy the shiny tech, invest in the people and data to truly enable a digital future.
E: jenna.davis@kpmg.ie
W: www.kpmg.ie