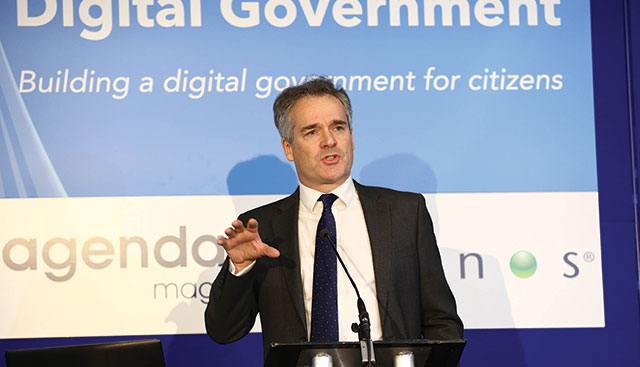 Scottish Government's Head of Digital Public Services, Colin Cook discusses Scotland's digital transformation.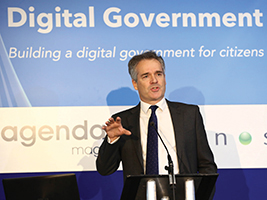 Scotland has a devolved administration and thanks to a promise made in the run up to the Scottish referendum, it will soon be bestowed with more powers with the passing into legislation of the Scotland Bill.
It is this extra devolution of power that excites the Scottish Government's Director of Digital Public Services, Colin Cook. He claims it will give his department the opportunity to transform the way the government operates.
Cook claims that Scotland has a very vibrant digital industry and as such they have tried, in everything they do, to reach out to industry and academia to get them working on public sector challenges as early as possible. "We need to be as inclusive as possible in order to make the changes we want to make very quickly," said Cook. "Our digital strategy is integrated and brings together the work we do in connectivity and our attempts to improve mobile coverage in remote rural Scotland.
"We are ahead of the rest of the UK in this regard but still have many people in our country don't have access to the internet on a regular basis.
"The key questions for us at the minute are how we build digital skills across our economy, make sure that all our industries make the most of the digital technology available and how we use these skills and expertise to develop and implement high quality digital public services.
"At present we have one single digital directorate and that has huge advantages in the way we operate but we know it won't always be like that. The day is coming that there won't be a separate digital function because we will have made the change, but at the moment, it is important to give real focus to the changes we are trying to drive."
Digital government services
Cook points out that just like many other governments, the Scottish government published its digital public services strategy a few years ago. The strategy claimed that the digital public services will help focus on the needs of citizens and build a workforce in the public sector that is skilled, empowered and offers effective collaboration across government.
"Our approach is and has to be a core part of the way in which the government does business," said Cook. "It is not sustainable to have a methodology about how you do government and one for how you do digital which are not absolutely aligned. The Scottish approach to government is commitment to building services around the needs of users in everything we do and digital plays a big part in that."
The first thing Cook does when implementing a digital strategy is to make sure it is central to the way the government wishes to operate. "We set out some standards that embody those principles for how digital services are developed and use them to guide the way services are developed," says Cook. "Services may be developed in individual units but there has to be a set of standards so that they make sense to the user and are joined up effectively. We also introduced the digital transformation service to pool the digital expertise that is available to us and make it available to different parts of government as and when they need it.
"It is inevitable that small agencies are not going to be able to access the digital skills they need on an ongoing basis but they might be able to buy into a shared skills service. That's what the digital transformation service is about and it concentrates on three things. Firstly, helping Chief Executives to develop or review their digital strategy, secondly to help or procure digital services in the most effective way and thirdly to help attract and retain high quality digital talent." 
Sharing and development
Cook believes that despite the fact the citizen facing end of the spectrum has to be unique, when most government services are stripped back what they do is actually very simple common things like paying bills, giving grants and checking names. The trick, as Cook sees it, is to get government officials to recognise that and not only recognise that but share their processes going forward.
"We need to simplify the underlying processes based on the experiences of others," explains Cook. "We need to standardise them and share them and that's our mantra going forward. This will, I hope create a better system for government and a better experience for citizens.
"This approach won't work unless people who are leading individual parts of Scottish government get digital. In order to help this process along we have introduced a scheme called digital champions.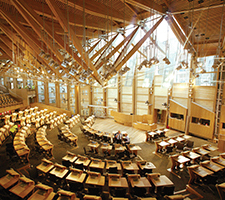 "This scheme sees senior directors and Chief Executives undertake a development programme that allows them to learn from digital leaders in the public and other sectors. This has done much, for example, to help us embed agile within the corporate context. We also think it is important that the voluntary sector is part of this movement, we started working with the voluntary sector around digital participation to give people basic skills that support and advise them."
Cook also feels that greater transparency around the cost of digital public services will help drive further change. "We have learned a lot from the performance platform introduced by Government Digital Service," said Cook.
"I look forward to continuing collaboration with colleagues in many Governments to share ideas. We have a lot to learn and I think we can work together in a practical way rather than a theoretical way to help achieve our aim of a highly cost effective digital government."