Issues
Digital transformation: a public sector imperative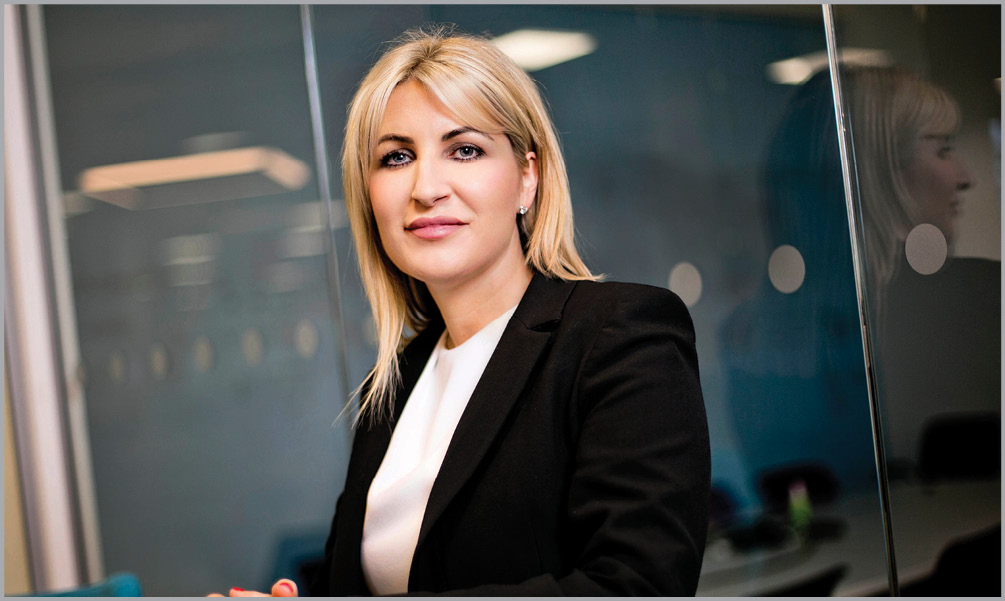 Dell EMC's recently appointed Vice President and General Manager for Ireland, Aisling Keegan, speaks to eolas Magazine about her new role, the evolving nature of the company's offering following the Dell EMC combination, and why Ireland's public sector needs to start thinking about digital transformation.
Aisling Keegan, Vice President and General Manager for Ireland at Dell EMC, has wasted no time in embracing her new position. Underlining Dell EMC's commitment to this country, she is responsible for driving the company's commercial business on the island of Ireland, delivering a wide range of services, solutions and products in the public and private sector. After 17 years at Dell EMC, Keegan is more familiar than most with the changing landscape in technology and customer-led service provision.
Dell's acquisition of EMC last year represented the largest combination of its kind ever completed in the technology sector.
"It's a really exciting time to be at Dell EMC. We have strong capabilities in the fastest-growing areas of the industry including hybrid cloud, software-defined data centre, converged infrastructure, platform-as-a-service, data analytics, mobility and cybersecurity. This is a period of enormous technological change, and we believe we have a leadership role to play in working with Irish organisations in both the public and private sector to help support their digital transformation agenda," she notes.
It is clear that existing organisations are facing an unprecedented challenge from enterprises which commonly didn't even exist 10 years ago. For example, Uber and other ride-sharing apps have turned the taxi industry on its head, while AirBnB has transformed the hospitality industry and contributed to accelerated growth of the sharing economy. In response, existing organisations in both the public and private sector have the imperative – and the opportunity – to reinvent their approach and become more digital. In other words, they must embrace digital transformation – and that's where Dell EMC comes in.
"There is no question that the world in which we operate is changing. Our customers are on a journey whether in the public or private sector and this journey is one of transformation. The volume of data being produced by the world's digital citizens is growing exponentially. With 2.5 quintillion bytes of data being created daily and with 95 per cent of the world's data being created in the last two years that gives you a sense of the pace of change happening in our industry. User expectations demand world-class experiences from smart devices running data-intensive applications and our citizens demand better services. In the process of delivering these better services and experiences, this data flows freely from edge devices to the cloud, requiring a rethink of how digital assets are protected. This essentially means the status quo is changing and all organisations whether in the public or private sector need to plan for it.
"To speak frankly, many organisations are sabotaging their own chances of survival by delaying digital transformation within their own operations and becoming vulnerable to small, agile and disruptive start-ups," she says. "The first step is realising that they need to transform. Once they've made that decision, Dell EMC is well positioned to show them what the benefits of embracing a future-ready IT strategy will be, and then partnering together to achieve the desired outcomes."
"To speak frankly, many organisations are sabotaging their own chances of survival by delaying digital transformation within their own operations"
Better together
The Dell Technologies family of businesses brings together seven major brands (including Dell, Dell EMC and Pivotal), and 145,000 employees operating across 180 countries. The addition of data storage, information security, virtualisation, cloud computing and analytics as part of the company's overall offering enables Dell EMC to meet its partners' changing needs, and helps these partners to better serve their own customers amid considerable underlying challenges.
Aware of the emerging challenges faced by customers, Keegan and her team have adopted a data-driven approach to better meeting their needs. Referring to Dell EMC's recent Digital Transformation Index survey, she says: "Disruption is rife across every industry, with 52 per cent of participants confirming significant changes in their sector within the past three years. Our study, which compiled responses from over 4,000 senior executives across 16 countries, also reveals that nearly half of the participants believe that their businesses might become obsolete within the next five years. That's a striking statistic which points up the need for organisations to constantly ask the hard questions and ensure that they have a strategy in place for the future. Simply put, disrupt or be disrupted."
In the public sector too, government departments and state agencies risk being left behind or superseded by more agile and less accountable operators in their space. When faced with existential threats on this scale, organisations need to know that their chosen digital partner is the best placed to help them face their problems and take advantage of the opportunities opening up to them.
The Digital Transformation Index identifies lack of budget, resources, poor executive support, expertise and skills, a dearth of appropriate technologies, and concerns regarding data privacy and security as key challenges. Those are all equally relevant to the public sector as the private sector.
"Three quarters of executives in the private and public sectors agree that a centralised tech strategy needs to be a priority and most would like to see incentives put in place for their organisations to invest more in IT infrastructure and digital skills leadership ranging from analytics, big data and data processing to Internet of Things technologies," Keegan explains.
While most are making efforts to expand the size of their software development capabilities, Aisling sees the conundrum faced by organisations that need to invest to compete and stay relevant, but lack the adequate resources to do so.
"Lack of budget and resources is a factor, but it shouldn't stop an organisation from moving forward. One consideration is how can you remove costs and reallocate resources to driving innovation rather than maintaining the status quo. We can help our customers on this IT transformation journey.
"From a budgetary restraint perspective if you can spread the spend on new technology out over a few years, it makes it much more manageable from a cashflow perspective. We connect customers who require full-service leasing and financing solutions with Dell Financial Services, so the organisation can get the benefit of the technology immediately and pay for it on a phased basis that suits them."
Keegan adds: "The cost of technology is falling all the time. The latest powerful virtualisation and cloud technologies are having an impact on the bottom line because they can remove the need to purchase expensive hardware. We help our customers to scale with demand, adding cost-efficiency and agility to the implementation."
Specifically referring to the public sector, Keegan makes the point that the emergence of more affordable technologies could greatly improve services to citizens, while providing a better return for taxpayers.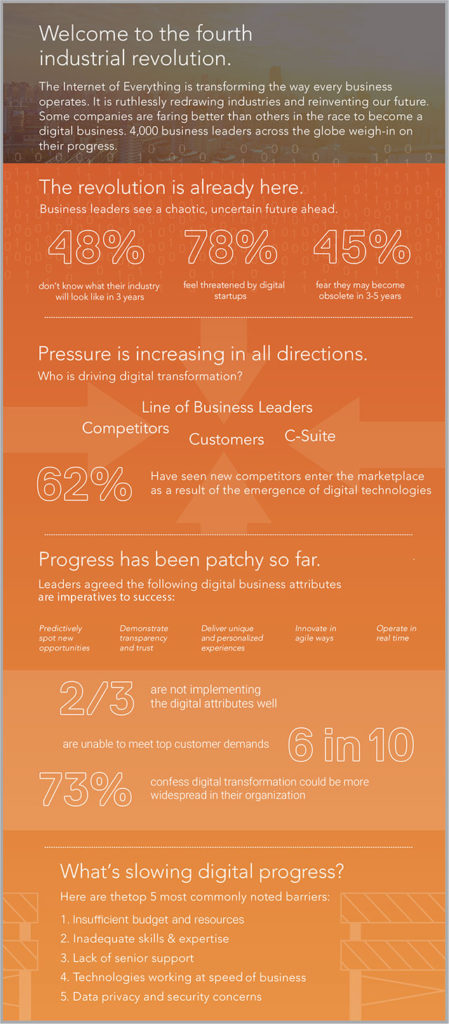 Citizen services
Some progressive and ambitious projects are already in place. MyGovID is an online identity service that enables clients to access government-provided online services in a safe and secure manner. FixMyStreet.ie delivers citizen reports regarding problems in their area directly to the correct local authority and enables two-way communication to keep citizens informed of pertinent issues.
Meanwhile, in education, the Government has announced a €210 million Digital Strategy for Schools to support the development and implementation of an eLearning Plan for each school to embed ICT in teaching and learning.
Dell EMC has existing public sector customers of its own that it can point to as great success stories. For instance, the Courts Service has embraced Dell EMC Converged Server Infrastructure, while the Department of Foreign Affairs is running biometric recognition for passport applications on Dell EMC Storage.
Meanwhile, a leading university in Northern Ireland has purchased an Isilon 'Data Lake' for data analytics storage. This will be used by a number of research faculties, mainly specialising in healthcare analytics, including a Cognitive Analytics Research Lab, and will provide a highly scalable platform for hosting unstructured data sets.
Keegan makes the point that there is a big opportunity for the Irish Government to further embrace digital transformation and radically change how it engages with the public.
"Great progress has already been made. Take healthcare – the work of the eHealth Ireland ecosystem in helping to modernise IT systems across the health service is remarkable. We have the opportunity to replicate that throughout many other public sector contexts and become a world leader in delivering citizen services with technology," she says.

"When a new IT solution is being implemented, there simply cannot be a disruption to the day-to-day functioning of the organisation."
A partnership approach
Dell EMC functions as a close partner with the organisations it works with, developing a solution which is crafted to meet their specific needs. Its expert team and the company's facilities in Ireland make this a very successful approach. For instance, many customers will visit one of the company's Solutions Centres in Limerick and Cork to trial a solution before proceeding.
The impressive Solutions Centres are just one part of Dell EMC's operations in Ireland. The country serves as a strategic global hub for sales, services, centres of excellence, operations, IT, manufacturing, finance and solutions development, with thousands of talented and highly qualified employees in campuses located in Dublin, Limerick and Cork. Each of these three campuses is home to global and regional leaders and teams across all key parts of the business. One such area is IoT – the Internet of Things.
"Our Irish operations serve as an important base for our IoT division, which is focused on bringing together end-to-end IoT solutions that span hardware, software and services. Ireland is vital to our global operations and our relationship with the private and public sector here has been built on decades of close cooperation and trust," she says.
Ensuring a smooth transition to a new IT solution is of paramount importance and many customers are delighted to have experienced consultants working with them at a critical time for their organisation.
"When a new IT solution is being implemented, there simply cannot be a disruption to the day-to-day functioning of the organisation. Even those bodies with well-staffed IT departments find that they benefit from the additional resourcing and support we can provide during this critical period," says Keegan.
Finding talented IT staff is a constant struggle for many public and private sector organisations, owing to the strong demand for people with the requisite skills and capacity.
Keegan asserts: "With the global skills gap only widening, especially in the technology sector, it's becoming difficult to find experienced professionals capable of managing the transition. However, this can be overcome by bringing together siloed departments to plug knowledge gaps or by deploying external, short-term consultants to manage the implementation. For companies that are unable to take on more in-house staff, this support will ensure the successful installation of new solutions, whilst imparting the necessary skills to maintain subsequent operations to existing internal IT teams."
In saying this, she addresses a major challenge in the public sector to enable government departments, state agencies and local authorities to work together more seamlessly and to share vital information that will serve citizens better.
Keegan sees Dell EMC as a frontrunner in helping others meet these challenges through the company's combined offering. Globally, the workforce is changing in line with what many have called the 'Fourth Industrial Revolution'. Organisations which have embraced mobile apps have had a 44 per cent higher growth rate according to Dell EMC's own research. Added to this, a third of people feel they are more productive if they can access their apps and information whenever and wherever they need to.
There is a generational aspect to this too, with over half of millennials viewing technology such as augmented or virtual as aids to productivity. Aisling sees part of her role as enabling this mobile workforce, empowering employees with devices designed for the way they work, and without compromising security.
Indeed, security transformation is driven by the needs of the organisation – with 1 million cyber-attacks released every day, it's an imperative for both the public and private sectors.
According to Aisling: "Organisations that deploy intelligent security strategies can detect threats 53 days earlier and drive costs down by 40 per cent. The key here is to fully understand an organisation and its capacity to defend against cyber-attacks, in the process ensuring adequate governance and a quick response time. We leverage data analytics for what's happening inside your organisation, across your network and outside your organisation, and plan accordingly."
Asked to sum up Dell EMC's recommended approach when it comes to digital transformation, Keegan doesn't hesitate.
"We believe our customers will need to undertake three key imperatives on their journey to digital transformation. These include: IT transformation – i.e. modernising data centre infrastructure, automating IT processes and transforming operating models. Workplace transformation: we need to arm our customers with more intuitive experiences, and anytime/anywhere access to applications and data. And finally, the organisation needs to look at security transformation, putting strategies in place across infrastructure and endpoints."
For organisations looking to keep pace in a fast-changing world, that sounds like very good advice indeed.
Contact:

Dell EMC Public Sector Account Manager: gavin_mccarthy@dell.com