Digital
Digital transformation of the SME sales process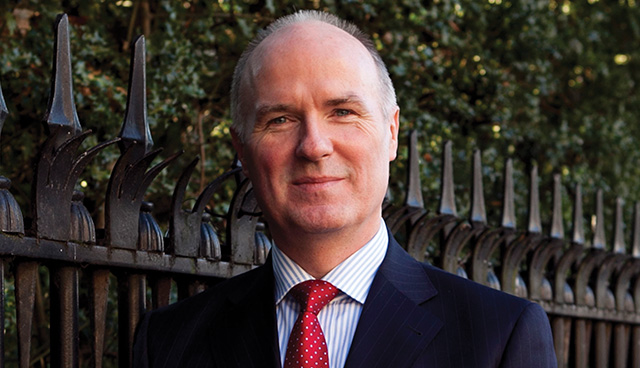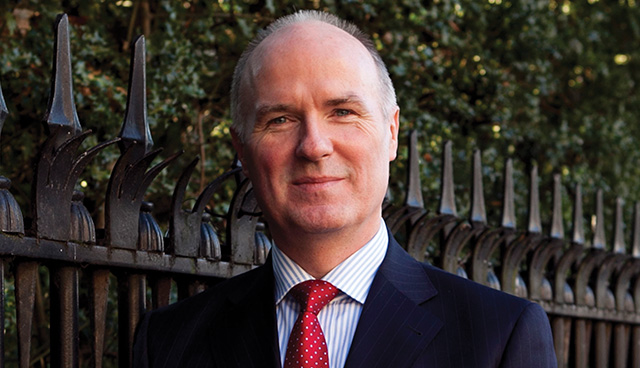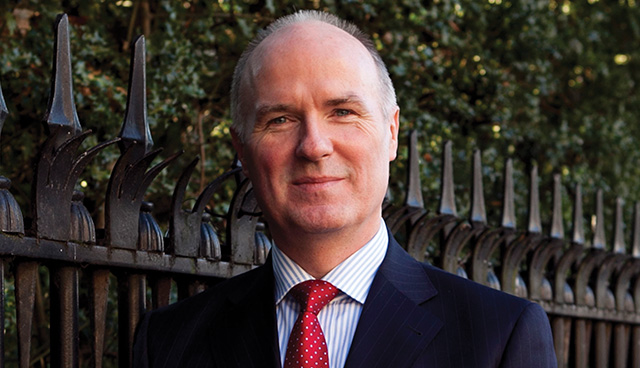 SMEs need on-site assistance and new digital skills writes David Curtin, CEO of 
IE Domain Registry, the company that manages .ie domains.
SME business owners are transfixed by the hype and the hyperbole of 'digital transformation'. Irish consumers spent €5 billion online in 2017 with €3 billion of that going to online retailers offshore1. However, many SMEs have no ability to take reservations or payments online2 and some appear to have a precarious overconfidence in the status quo.
Policy makers need new strategies and new tactics to engage with SMEs. In particular, micro-businesses have missing skillsets in project management, process design and digital technical skills. "Sector-by-sector assistance from central government, delivered via industry bodies and local state agencies, will bring high adoption rates by SMEs and with that, economies of scale from industry sector-specific solutions."
Imploring SMEs to get on with digital transformation is misguided advice. Nobody starts with digital transformation in mind. It's only recognisable afterwards, in the rear-view mirror. It's the retrospective label we put on radical change in how we do business.
We should know. We've done it twice now. Both times we began by aiming to radically improve customer experience (CX). In 2013, we focused on the CX of our Registrar channel partners, (companies who sell .ie domains on our behalf). Most recently, in March 2018, we focused on the end customer CX (those who use .ie domains).
This is our CX story. We hope it gives policymakers some appreciation of the scale of the effort required for an SME to digitise the sales reservation and transaction process as they introduce 
e-commerce capability.
Case study one: transforming business processes
In November 2013, we completed an ambitious project to fundamentally redesign our business processes. The results were truly transformational for us and the sales channel3.
• We introduced a one-touch, 
renew-and-pay process for .ie renewals, transfers and crucially, new registrations.
• Registrar customer requirements now drove the invoicing and receipting processes. We went from monthly invoices for expected domain renewals, to daily invoices for completed renewals.
• We refined a new user-friendly interface for those who needed to manage a portfolio of .ie domains.
• We eliminated the need for account reconciliations with Registrars. Previously, hundreds of man-hours were wasted by the channel on reconciling month-end statements, collectively chasing thousands of domains in the renewal cycle.
• For non-renewals we moved from a 14-day cycle (mail-suspend-delete) to a deterministic cycle, based on an industry standard of 1-40-70 days. This provided transparency about suspension dates for customers (accessible via a public WHOIS lookup service) and dramatically reduced the number of queries to Registrars from the customers.
• We eliminated the credit control function. There would never be unpaid invoices in future, because customers only paid for domains they wanted to renew. We eliminated the need for credit notes – previously issued when invoiced domains were ultimately not renewed by the end customer.
• For the end customer (the SME owner) we moved from a 'push' system of changing Registrars to a 'pull' system. If the business owner wanted to change its domain/hosting provider, it was the new Registrar that would now pull the domain into the account. Authorisation for the move changed from a requirement for a manual signature, to authorisation based on an electronic AuthCode, requested and delivered it via email. This eliminated paperwork, and hassle, from the process.
Case study two: transforming the customer experience
In March 2018, we transformed the customer experience process for registering new .ie domain names. We liberalised the rules. Specifically, we dropped the 'claim to the name' requirement, but kept our USP, the 
all-important requirement of a connection to Ireland.
While the impact will be transformational for future customers, citizens and small business owners, we don't really regard this as digital transformation per se.
This is because it was a policy change which facilitated a process redesign, which in turn, allowed automation and digitisation of the new registration process. The results were:
• Easier and faster registrations (only one document proving a connection to Ireland required and Fastpass for returning customers); and
• Savings in time and customer services costs for Registrars (they no longer have to answer 'claim' questions from business owners).
It's important to note that we had tinkered with the process in the past (as part of our continuous improvement programme). The perception was that a .ie domain was hard to get because the claim was dependent on who was applying. We had issued clear guidelines to improve awareness and clarify the requirements. We also introduced a user-friendly drop-down on the website and printed brochures to explain how easy the process really was. However, that didn't solve the problem or remove the friction.
Following a detailed brainstorm session, using the cause mapping method of 'Five Whys', the team concluded that we didn't need to edit the process, we needed to eliminate it. So began the transformation process that culminated in the policy change implemented in March 2018.
Following an extended consultation process with stakeholders, engagement with the .ie Policy Advisory Committee and a public consultation, there was consensus that the existing policy could be changed. After almost one year of engagement, we had clearance to eliminate the friction in the CX process.
What did we learn?
Establish a vision upfront
Two of the most important principles for us were 'one touch' and 'Fastpass'. Another was 'online, renew and pay, any time-any term, any payment medium'. The challenge for us was to redesign the processes to achieve this digital vision.
Start with an absolute focus on the customer
Retaining an uncompromising perspective on the ultimate vision, is a critical success factor. If the team can focus on 'building the Cathedral' rather than 'sculpting this endless mound of boulders', it will be a saviour when there are mishaps during the project, as there inevitably will be.
Starting the digital transformation with the end customer in mind is so much harder. It is incredibly challenging for an SME's team and will certainly test interpersonal relationships in all aspects of the business.
It is definitely not about selecting some brilliant tools and shiny applications and asking, "how can I shoehorn these into the business?" Or saying, "Competitor A has chosen App Y, let's do the same." Beginning with these sentiments in mind means the project is doomed to failure.
No sacred cows
Be ruthless and thorough in examining and challenging every aspect of your customers' experience. We critically evaluated every process.
Paperwork: the shark fin in the water
If you're looking for areas of cost reduction and process efficiency for your B2B, then paperwork is a good place to start. If paper handling is eating up staff's time, and incurring cost, it's a target process for elimination.
Reduce cost across the sales channel
When redesigning business processes, be aware that you can simultaneously reduce costs throughout your sales channel. Taking out cost for the channel will result in margin enhancement for your value-added resellers.
Enable self-service
True digital transformation must provide an element of customer self-service online. We provided a well-designed interface, to enable our Registrars to manage thousands of domain names efficiently, without the need to interact with the registry. For high-volume Registrars, we provided an API to facilitate highly automated renewal processes.
Use 'Five Whys' to get the root cause of problems
Never act on the answer to the first 'why' question. Generally, it will point to a symptom, not the root cause. Use a whiteboard with your team to brainstorm lots of possible reasons for the problem. Be sure to take a snapshot to share with participants, and write up some conclusions of the exercise straightaway afterwards. www.ThinkReliability.com is a great website, which explains how to do the 'Five Whys' analysis properly. It also provides an Excel template which is great for sharing later.
Test, test and test again
Have a test infrastructure that mirrors your live (customer) environment, especially if you have multiple systems integrating or interacting. Our frontline staff participated in the business acceptance testing and we listened carefully to their feedback.
Which processes matter?
Unique, competitive processes are rarely candidates for Digital Transformation. We would argue that you target the repetitive, core processes – those focused on delivering value to your customer (in excess of that delivered by your competitors). Kenichi Ohmae writes about the importance of "serving customers' real needs".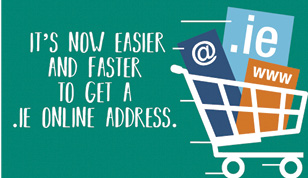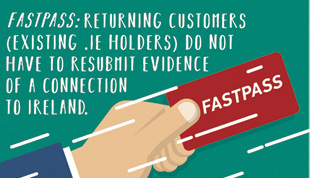 For more information:
David Curtin, Chief Executive Officer
IE Domain Registry

T: + 353 1 236 5400
E: marketing@iedr.ie
W: www.iedr.ie