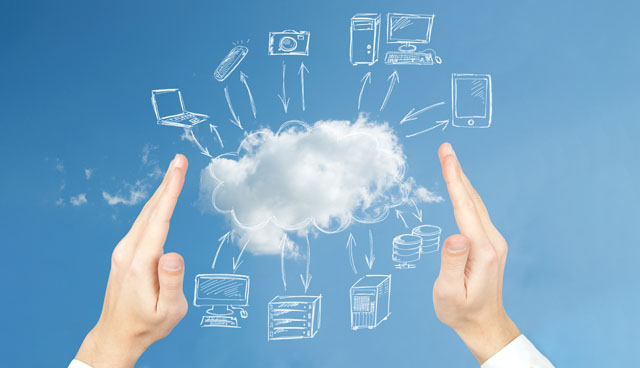 Dell Technologies hosted a virtual round table discussion with key stakeholders discussing the further digitalisation of public services and the future role of cloud.
How has the Covid-19 pandemic changed the narrative around digital transformation of public services?
George Maybury
Necessity is the mother of innovation and so it is no surprise that the pace of digital transformation has been greater in recent years than we had ever seen pre-pandemic. For public services, getting over the resistance to change was key to staying operational and the public health crisis was a catalyst for a pathway to future digital services. However, we now need to build on that, improving citizen experience and developing operational excellence, which is what we are focused on in Dell. Pandemic-driven investment in infrastructure and skills has delivered a solid basis but more will be required if we are to adopt learnings and utilise better digital public services to tackle forthcoming challenges such as climate change.
"We see a future of hybrid and multi-cloud, where there will be many and different types of cloud."

— George Maybury
Owen Harrison
There is a perception of a significantly increased expectation for digital public services. The pandemic has highlighted a lot of successes in quickly delivering services and the public can see that with the right will, delivery of digital public services can happen rapidly, meaning higher expectation. Additionally, there is an increased risk appetite in producing digital services but that must be balanced with ever-present cyber security threats.
Mary O'Connor
All organisations now need to become digital organisations and all teams need to become digital teams. Digital transformation is exciting because it presents so many opportunities, particularly when you consider the approach, capability and focus that will be required to reach net zero. We have a massive opportunity to change how we live and work and how community operates.
Tony Shannon
Covid-19 has generated the conditions to make very agile and rapid change. What I have been most impressed with within the public sector is the "can do" attitude. The question now is "will do"– will people pick up the baton and keep running? In terms of transformation of public services, digitisation is the only game in town and we do not have a lot of time remaining in this decade, we must act.
Pádraig Sugrue
End user expectations have accelerated and so, it is important that we deliver on that expectation. Hybrid and remote working naturally lends itself to increased demand for digitalisation and so it is an exciting space to be in.
To what extent has the public sector's appetite for cloud solutions evolved?
Tony Shannon
There is an evident appetite for cloud solutions and it relates to the increased understanding of balance of risk. In the past there was a real risk concern around doing things on cloud but we have shown through solutions like gov.ie, the vaccination programme and the digital Covid certificate that the opportunity and benefit of shifting services to cloud outweigh any related risk.
Owen Harrison
The increasing appetite for cloud solutions correlates with decreasing options to not use cloud. Also, as expectations for digital services increase, as CIOs, one of the major tools in our arsenal is cloud. On security, I would now argue that we are at a point where on-premises is less secure than the cloud because the most powerful means of securing your systems are cloud- and AI- based. Finally, traditional forms of infrastructure provision are being replaced by code, enabling it to be repeatable and reliable. However, that comes with the recognised challenge of new skillsets being required.
"One of the major culture shifts is fully grasping that digital transformation is not just a reimplementation of processes but a full reimagining of business operations."

— Owen Harrison
Pádraig Sugrue
There has been a major industry shift in recent years and at Gas Networks Ireland, as we look to replace legacy systems, cloud is the only option in many cases. The pandemic has proven the speed and scale benefits of cloud, particularly when it comes to the delivery of public health information, but I do believe some challenges remain around cost benefit. Some of our analysis on migration to the cloud has shown that when you factor in the cost of cloud services, the necessary governance and the in-house skills required, migration does not always stack up financially. It is an area that requires focus because as industry shifts, it is up to us as organisations to be ready for cloud adoption.
Mary O'Connor
I do not believe that the digital transformation we are seeking is possible without cloud. The capability available through cloud is so big that we have to make a business case work, if we are to take full advantage. We need to challenge the hyper-scalers and the vendors in this space to support organisations to make those business cases and see the capability that is possible. The scalability, agility and the ability to deal with large volumes of data of cloud will be crucial as we strive towards net zero.
How will the new national digital strategy, Harnessing Digital: The Digital Ireland Framework, aligned with the EU's Digital Decade, drive further digital transformation of public services?
Owen Harrison
The first thing that struck me was that the strategy was launched by the Taoiseach, the Tánaiste, and the Minister for State; that is a new development and reflects that the time is now for digital transformation. There are ambitious targets in there: 90 per cent of applicable services to be consumed digitally by 2030 throws the gauntlet down for public services. The MyGovID target for electronic identity was encouraging, the standardised use of it by 80 per cent of citizens would be very welcome. As is the focus in the strategy on data.
Tony Shannon
Hopefully the Government will take a whole-of-government approach and we will see that across the people and the process, as well as the technical aspects. The Government cannot do this on its own and government and markets must work together. We need a good, healthy government and tech relationship to emerge. The strategy addresses a human-centric push, which is the driver for us, to make citizens' lives better. If we can get citizens engaged in this then we can get a virtuous circle of the people, the State, and the market players working together to pull Ireland up.
"In terms of transformation of public services, digitalisation is the only game in town and we do not have a lot of time remaining in this decade, we must act."

— Tony Shannon
George Maybury
That government and tech relationship is a hot topic across Europe, particularly in Italy, where they are going to receive substantial European funding to transform their economy and there are large-scale computing projects starting to emerge. It is a good thing that we have a plan with senior stakeholder sponsorship, along with investment from Europe, to allow this to happen. In our innovation centre in Limerick, we are working with academia and large organisations to bring new technologies to life. For example, we are working on a digital twin project for cancer research. We are looking at that area of emerging tech to see how we can help academics progress their research and healthcare providers improve their interventions.
Pádraig Sugrue
Ireland is recognised as an international digital hub and if you look at our population and workforce, we are becoming increasingly digitally literate. The expectation for digital public services is now very high. The strategy is ambitious, and we need that level of ambition to drive forward. The integration of systems and data between public organisations is an obvious challenge, not just technically, but as a people challenge which requires close co-operation. In overall terms, we welcome the strategy, and the timing is ideal.
Mary O'Connor
ESB has just revealed its refreshed strategy for the next decade with digital and data at its foundations. I think one of the main features of the new national digital strategy is the centrality of data, and its use from an insights perspective. Data around services, utilisation of services and customer experience of services can help shape what we prioritise in the future and what we invest in. Getting those insights will be critical to guiding our strategies and investments.
What role will a cloud-orientated approach to delivery of all services play in further digitalisation of public services?
George Maybury
Our philosophy at Dell is to embrace cloud. We see a future of hybrid and multi-cloud, where there will be many and different types of cloud, for example, edge cloud will become very relevant to some areas such as utilities and healthcare, where information can be processed at the edge and then possibly sent to a central cloud. However, we realise that that journey will take time. Our strategy is to offer customers a choice of where they want their data, giving it an interoperability for interaction with other clouds and making the workload portable. At the same time, we want to simplify the shift to public cloud for organisations in relation to risk and in terms of the skills and knowledge needed for each solution.
Tony Shannon
It will enable a shift so that public services can focus on areas of maximum efficiency. When you consider how cloud has enabled the emergence of infrastructure as a service, platform as a service and now software as a service, there is a basis for us to move the work we are doing up the value chain and take advantage of these opportunities. However, as we do so, we need to ensure we are not locking ourselves into any one vendor and so a move towards open-source components will ensure collaboration.
Mary O'Connor
It will play a critical role given its scalability, capability, agility and efficiency. I also think cyber security is an important factor and the pandemic has helped highlight the advantages of cloud in this regard. At ESB, we are looking more and more at cloud as something that reduces rather than increases risk. Finally, I think there is a debate to be had on what cloud can do for green IT and whether hyper-scalers can potentially do green IT better than the public sector combined.
Pádraig Sugrue
The expectation from end users is that they will have a one-stop-shop for all things public service and cloud will be a major enabler of that. However, that will require multiple clouds, with multiple vendors involved, so the integration between those clouds and how they are governed will be key. Data will be central to the digitisation of public services. In response to the increasing internal and external demand for data, Gas Networks Ireland has established a Data Competency Centre as part of our recent operating model re-structure.
"Some of our analysis on migration to the cloud has shown that when you factor in the cost of cloud services, the necessary governance and the in-house skills required, migration does not always stack up financially."

— Pádraig Surgue
Owen Harrison
A safe transition to cloud will only happen if we have the right skills. We are moving away from the traditional system admin-type skill sets and into a new space and that will be an active challenge for us over the next decade.
How can public sector leaders maintain momentum in digital transformation post-pandemic?
Mary O'Connor
Taking a human-centric approach and investing in benefits for the employee and the customer are key. New ways of working are also key; this is not all about tech, but collaborative working with data-driven decision making. Investment based on value and experience rather than fixed scope, modernising funding and auditing processes are also big challenges for organisations.
"The capability available through cloud is so big that we have to make a business case work, if we are to take full advantage."

— Mary O'Connor
Tony Shannon
This is a decade that demands we think carefully about the next crisis, that is the climate crisis. We have to use the valuable time we have got to make sure things change for the better. If we can do that, this decade will have a great legacy and the tech will just be part of it. It will be mostly about people and process change. If we try to ignore what is ahead of us by 2030 then the opportunity from this crisis will be wasted.
Owen Harrison
One of the major culture shifts in fully grasping that digital transformation is not just a reimplementation of processes but a full reimagining of business operations. The challenge for leaders who are not in the digital space day in day out, is grasping how different business can be if digital is fully utilised. Also, we need to move into an agile world, and this means a fundamental shift in all things: funding, auditing, procurement, co-creation. For example, bureaucratic requirements challenge agility where there is a tendency to focus on assessment of processes rather than the value add. As leaders, we must strive for agility all the while satisfying our legislative obligations.
Pádraig Sugrue
We need to re-evaluate strategy and priorities given what has happened in the last two years, which goes broader than digital strategy. Expectations amongst the public are now higher and it is up to us to help accelerate the delivery of digital solutions. The pandemic has helped us to have the conversation around data privacy and ownership of public data. A lot of step changes have been made with regards to health data and that blueprint can be used across public services, but we need to continue to bring the public onboard.
George Maybury
Because of Covid, we know what change is possible and the expectation is now there. The challenge for 2030 is around skills and how people think. What we can do with our influence is double down on what is possible. The battle for talent is very real; Dell has recruited 800 people in Ireland this year and we still have several hundred vacancies. We are starting to struggle to fill the demand for AI and technologies that will be key in this decade. To execute the strategy, we need to bring new skills and people into this sphere because otherwise we are not going to have the capacity.
Round table participants
Owen Harrison
Owen is an Assistant Secretary and CIO at the Courts Service and has 25 years of experience working on digital transformation and data projects in the public and private sectors. Before the courts, he worked in the Office of the Government CIO, where he led the digital and data briefs. Owen has a PhD in computer science from Trinity College Dublin.
---
George Maybury
George Maybury leads the Public Sector business for Dell Technologies across Ireland. His team provides all of Dell Technologies' services and solutions to education, healthcare, local and national government as well as defence and security. Previous to this, George led BT's government business in Northern Ireland and was responsible for a number of large scale digital transformation programmes. George holds a degree in management and information systems and a postgraduate diploma in IT for strategic management from the Technological University of Dublin.
---
Mary O'Connor
As CIO for ESB, Mary has a wealth of experience from over 30 years working in a wide range of disciplines and functions at all levels within ESB. She has led teams at all levels of the organisation in successful implementation of change working closely with internal and external partners to do so. Mary is an IT graduate of Trinity College and is an ACCA post-graduate in accounting and finance. She is a coach and mentor within ESB and is passionate about developing people to enable them reach their full potential.
---
Tony Shannon
Tony has been Head of Digital Services in the Office of Government Chief Information Officer, Department of Public Expenditure and Reform since September 2020. Having originally qualified in medicine in University College Dublin, he trained and worked in emergency medicine and informatics between Ireland, UK and the US for over 20 years.
---
Pádraig Sugrue
Pádraig has been Head of IT at Gas Networks Ireland since 2017, where he is responsible for all aspects of the organisation's IT strategy, delivery and operations. Prior to joining Gas Networks Ireland, Pádraig was a senior technology manager with Accenture for 16 years. He has a degree in civil and environmental engineering from UCC.