Issues
Digital solutions for the public sector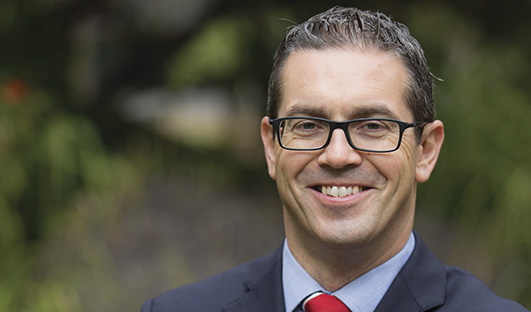 John Stobie, Regional Vice President of Public Sector Sales for Salesforce Ireland, and Paul Aley, Vice President of Solution Engineering for Salesforce EMEA, speak to eolas about how digital technology solutions can assist the implementation of Ireland's digital strategy.
Specifically, in Ireland, the public sector is acclimatising to the Connecting Government 2030 strategy, announced in March 2022 with a goal of digitising 90 per cent of public services by 2030.
Stobie interprets the goals laid out in the strategy as perfectly aligned with Salesforce's capabilities. "Connecting Government 2030 emphasises a human-driven digital experience and we are talking about enabling people to interact with the public sector and be taken on a journey through a service; Public Sector Solutions provide the ability to do that," he says.
"The 2030 strategy also advocates harnessing data effectively and government as a platform, whereby you are building once, reusing data and not having to replicate effort; these are principles enabled by the Salesforce 360 platform. Similarly, in relation to strengthening digital skills and evolving through innovation; with Salesforce's updates three times each year, public sector organisations can benefit from our innovation without the expense and effort of having to do it all themselves.
"When you consider the innovation we have seen in private sector organisations across the world, it has ushered in a new era of customer service. We now order so many products online via our phones or other devices, and status updates are transparent and quick; people now expect the same from the public sector. Sometimes the information is even real-time. Covid-19 has accelerated this process in the public sector, and citizens now demand greater connection and more digital services from government.
Stobie adds: "Salesforce's Public Sector Solutions, therefore, sought to modernise the citizen experience, to centralise it, and make it easier for public sector organisations to support their communities. Our solutions which are unique in the market relate to license and permit management, grant management, inspection management, employee experience, contact centre management, and emergency programme management.
"We have assembled a powerful set of capabilities, including the OmniStudio solution, with low-code/no-code and drag and drop features that allow public sector organisations to improve service delivery and offer assistance to citizens faster than ever before. It is powered by the Customer 360 Salesforce platform and Salesforce utilises purpose-built data models, pre-built public sector processes, again allowing public sector organisations to innovate and deliver projects faster."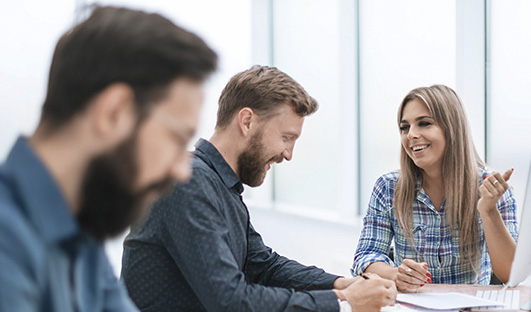 "The vision we have is to provide digital-first, modern solutions to help public sector organisations transform how they engage with citizens and employees – by providing modern, fast, and seamless experiences at scale."
Building on Salesforce's core values of trust, customer success, innovation, equality, and sustainability, Stobie says the genesis of Salesforce's public sector solutions lies in its commitment to customer success and innovation. Public Sector Solutions are a suite of pre-built applications and purpose-built tools for government and public services built on the Salesforce platform. "The vision we have is to provide digital-first, modern solutions to help public sector organisations transform how they engage with citizens and employees – by providing modern, fast, and seamless experiences at scale," he says.
Aley adds that what Salesforce is delivering across European public sector organisations is something that has been a target objective for roughly 25 years. "Things got too big, too complicated, too costly, and the technology was moving faster than organisations could," he explains, adding: "What we are doing now with our platform, and our public sector solutions allied to that, is answering a question that has been challenging the government for a long time."
Accentuating the collaborative function of these tools and the ease with which they facilitate citizen interactions with public sector bodies, Stobie asserts: "It empowers staff, providing them with a 360o view of the citizen so their interactions are more seamless, and it makes their job easier."
International examples of the work Salesforce has undertaken to integrate public sector functions abound and include, for example, the 59 per cent reduction in licensing deficiencies experienced in Arizona, USA using Salesforce's licences, permits and inspections app, the reduction of the licensing process from four hours to 15 minutes in New Mexico, USA using the same app, and ongoing work while in the UK, Rutland County Council have used Salesforce's grant management and call centre platforms.
"The fact is that no public organisation should be in the business of building data centres," Aley observes, remarking: "Why would governments want to keep building more and more data centres when they can outsource operation and maintenance costs? Software as a service means that you do not have to update your applications, nor your underlying infrastructure but rather they get updated for you. All Salesforce customers get the benefit of continuous feedback to enhance our solutions for the benefit of all."
Concluding on the same confident note, Stobie explains: "While we have the fantastic apps as part of Public Sector Solutions, we also include our public sector toolkit. Included in this is OmniStudio with more features such as action plans, document generation, and a business rules engine. They are low-code/no-code tools that help you to rapidly deploy modern solutions and services to the citizen.
"It is very easy to implement a Salesforce solution and have it adding value rather than spending days and weeks coding. The Salesforce platform remains evergreen with our three updates each year, and public sector bodies can innovate easily on the back of these updates and drive improved experiences for citizens."
W: salesforce.com/eu/publicsector