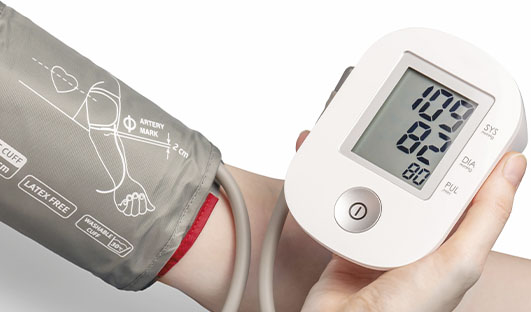 Implemented by the HSE's Digital Transformation team, Ireland's Digital Health Transformation Strategy is underpinned by 10 key principles. Incorporating health, enterprise, and sustainability, it is supported by all four elements (government, industry, academia, and citizens/patients) of the quadruple helix working towards the shared Stay Left, Shift Left vision.
1. Leapfrog: Laggard to leader
The objective of the Digital Health Transformation Strategy is a transformation from a European digital health laggard to a European digital health leader by 2025. This requires a leap from a primarily paper-, presence-, and acute-centred healthcare system to one that is digital-, patient-, and home/community-centred. This will require assertive leadership and clinical governance.

2. Stay Left, Shift Left
Closely aligned with Sláintecare, Stay Left, Shift Left is the HSE's digital health innovation strategy. Stay Left is defined by keeping people well and managing chronic conditions from home, and Shift Left by the movement of patients out of acute setting, to a community setting, and, ultimately, a home setting. The innovation strategy seeks to identify digital interventions which deliver quadruple improvements. These are: improved care and outcomes, reduced cost or better value, improved clinician and patient experiences; and improved quality of life for citizens, patients, and staff.
3. Healthcare 4.0: Patient centric
The transition towards a healthcare system which delivers improvements in life expectancy and health outcomes will be driven by digital technology, data-driven care, and innovation that is enabled by disruptive technologies. As such, citizens will take greater co-responsibility for their health, as informed by real-time health data. Simultaneously, care networking, care anywhere, and personalised care will contribute to this transformation.
4. Open Innovation 2.0: Citizen centric
Allied with engagement across the quadruple helix, digital technologies will drive structural improvement in the healthcare system. Patient centricity will be central to this process.
5. 10X: Radical innovation
Digital technologies will be harnessed to deliver a 10X acceleration in outcomes, speed, cost, and capacity. In pursuit of a digital first culture, an exponential mindset can capitalise on exponential technologies.
6. Digital transformation model
The digital transformation model comprises five pillars: inform; inspire; ideate; iterate; and implement. When combined, these can create a virtuous circle of progress. HSE Digital Transformation is leveraging the WHO Digital Health Investment model for the management and sequencing of digital health investments. As such, governance and decision-making will become more clinician led.
7. Value-based Healthcare
Moving away from a healthcare outputs-based model to one that is outcomes-based via a value-based healthcare lens will improve patient experience, clinician effectiveness, and system efficiency. The new model will deliver risk/gain share and pay for outcomes.
8. Dynamic capabilities and capability maturity frameworks
Dynamic capabilities determine the ability of organisations and ecosystems to integrate, develop, and reconfigure both internal and external resources in order to respond to and proactively engage with rapidly changing health and economic contexts. Ultimately, dynamic capabilities aim to generate abnormal efficiency, effectiveness, and return on investment. HSE Digital Transformation has also committed to the development of a national Digital Health and Wellness Capability Framework. This framework will provide a roadmap and a measurement tool to track progress, in order to facilitate successive evolutionary leaps to improve capability and outcomes.
9. Enterprise and sustainability
The Digital Health Transformation Strategy also incorporates enterprise and sustainability. A focus on digital health as a national enterprise growth area can simultaneously capitalise on existing assets and resources, while creating new opportunities for scalability and export. Meanwhile, the use of digital to virtualise, automate, and dematerialise healthcare will establish a more sustainable health system, while telehealth and remote monitoring will contribute to decarbonisation. A proportion of economic savings could then be reinvested in further digitalisation.
10. Design thinking and design science research
Through the use of design thinking – a non-linear process to understand problems and create innovative solutions – the Digital Health Transformation Strategy conceptualises challenges and solutions. Furthermore, HSE Digital Transformation's Open Innovation 2.0 expands on design science research as an archetype to enable the rapid testing of new digital solutions.