Digital
Digital adoption is crucial for SME survival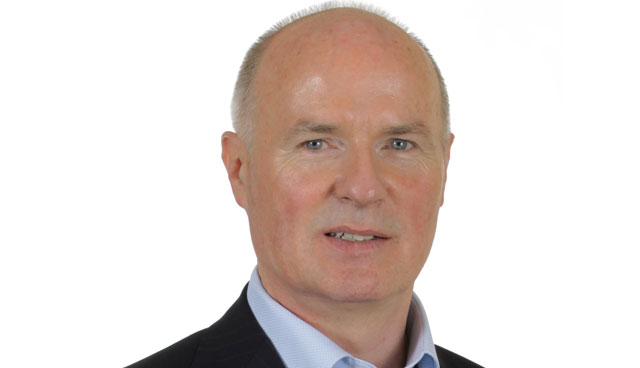 Covid-19 has highlighted how many SMEs had neglected their online platforms for e-commerce. However, with remarkable speed, many SMEs have embraced digital tools, platforms and websites, writes David Curtin, Chief Executive of IE Domain Registry, the company that manages .ie, the preferred online address for business in Ireland.
As a consequence of the Covid-19 pandemic, we have seen how essential digital is for SME survival. Businesses need to be agile and many have demonstrated the ability to pivot their offerings online in order to maintain sales and be helpful to their customers during these unprecedented times. Now is the time to plan for the recovery and consider consumers' evolving needs.
Our latest SME Digital Health Index, which analyses Irish SMEs and consumers' attitudes to digital technology, shows almost six in 10 consumers (59 per cent) say making online purchases is 'important' to them. More than half (53 per cent) of Irish consumers want their local high street shops to offer a full online shopping service (such as direct-to-door delivery) and 45 per cent want a click-and-collect service.
Covid-19 has accelerated these trends. People are staying safe and working from home, and they have turned to online and e-commerce for goods and services. The message is clear. Irish consumers expect their local SMEs to be online. They want to see what their local shop has to offer, buy their products online, and have it delivered straight to their door.
Adapting to the digital world
E-commerce is worth €12.3 billion to the Irish economy1, yet fewer than a third of SMEs with a website can take sales orders or process transactions through it. According to the CSO Retail Sales Index, for retailers based in Ireland, online sales were estimated to account for only 3.3 per cent of total retail sales in 20192. This is evidence of a missed opportunity. In an age of digital convenience, consumers will not wait around for their local high street businesses to catch up. 54 per cent of consumers will shop with a competitor if their preferred retailer isn't online, and this may result in a high proportion being spent with overseas companies.
During Covid-19, we have seen many businesses demonstrating how quickly they can digitally innovate and respond in a crisis, at remarkable speed. For example, restaurants offering 'pantry sales' where customers can buy authentic ingredients and create favourite meals at home. Many retailers who had previously not sold online are now embracing e-commerce. SMEs that can adapt in this environment are positioning themselves well as the economy begins to recover.
Looking to the future, omni-channel will need to be the new normal where customers can visit a store in person, examine a product that they like, then seamlessly purchase it online, or vice versa. A business's online presence should complement their in-store experience and be considered as a valuable sales tool. Providing options such as click-and-collect or the ability to reserve an item online, are e-commerce methods that are easily adapted for SMEs of all sizes and can encourage in-store shopping.
Barriers
When asked what exactly is preventing SMEs from doing more online, nearly three in 10 said they simply don't have the time. One in 10 say they lack the expertise, and a similar number say that the investment seems too expensive. A recent OECD report, SME and Entrepreneurship Policy in Ireland3, also stated that SME adoption of digital technologies is low. Ireland has a digital skills deficit in comparison with the EU average (OECD, 2018) and there are instances of a lack of awareness among SMEs of digitalisation opportunities and their benefits (European Investment Bank, 2018).
This slowness to adapt to the digital standard was largely based on a pervasive misconception by some SME business owners that using a website, using data analytics tools, or accepting online payments are difficult, time-consuming tasks that require specialist expertise. This is not the case anymore. There are now many affordable (and sometimes free) online tools that allow SMEs to build modern, e-commerce-ready websites quickly without any knowledge of coding or web design.
Digital supports
The SME Digital Health Index also revealed that only one in 10 Irish SMEs have availed of digital skills training supports (like a Local Enterprise Office grant) over a 12-month period. The Trading Online Voucher Scheme run by the Local Enterprise Offices has recently been expanded in response to Covid-19 and is a great support for micro-businesses looking to make the move online, improve their e-commerce abilities or use digital tools, such as Zoom, to stay in touch with local customers, clients or international suppliers.
Many of the Local Enterprise Offices around the country have also moved their training events online. Now might be a good opportunity for business owners and their staff to consider improving their digital skills. There are many courses from training organisations that can be completed online. Sector and representative organisations also offer useful training and supports so it's worth SMEs exploring all the options available to them.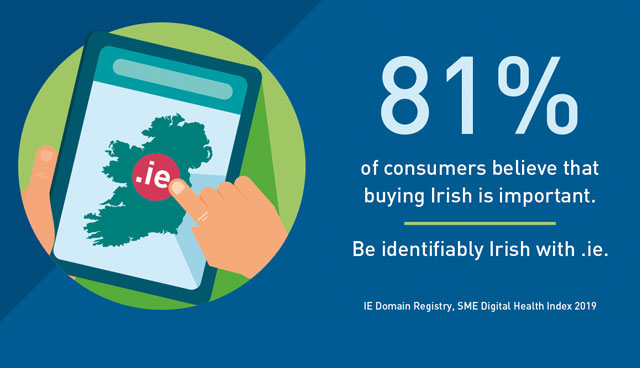 Regional digital hubs
We believe that lasting, substantive change in Irish SMEs' adoption of and attitudes towards digital technology can occur only with large-scale action. We recommend that the Government takes a 'regional digital hub' approach to its national digitalisation initiatives and the National Broadband Plan.
While total inclusive digitalisation of Ireland should be this country's ultimate aspiration, it is not practical in the immediate term. We need to prioritise digital skills training and internet infrastructure upgrades in smaller towns and regions with high growth potential. These areas will be the most likely to quickly generate economic and social returns on investment. This will also help rejuvenate Ireland's ailing main streets, keep local talent in the community and unlock stagnating or isolated areas to larger markets. As the country looks beyond Covid-19, providing SMEs with the tools to digitally boost their businesses will set them on the road to recovery.
In places like Sligo town and Gorey, County Wexford, where there are targeted digital activation campaigns and physical digital hub co-working spaces, citizens and businesses have benefited from job creation, increased revenue for main street shops, and new ways of learning at local schools and education institutions. With reduced commuting distances and time-saving digital tools, overall quality of life is better. The rest of Ireland needs to follow their example.
.ie is the preferred online address for Irish businesses
.ie is SMEs' online identity of choice in Ireland, having overtaken .com in terms of market share. 80% of all registered .ie online addresses are businesses, which proves they recognise the value of having a .ie.
As Ireland becomes more globalised and the internet connects consumers to more international businesses, it's essential that our businesses have the means to identify themselves online as familiar, local, and Irish through the trusted .ie brand.
T: + 353 (1) 236 5400
E: marketing@iedr.ie
W: www.iedr.ie