Environment
Developing sustainable buildings through circular design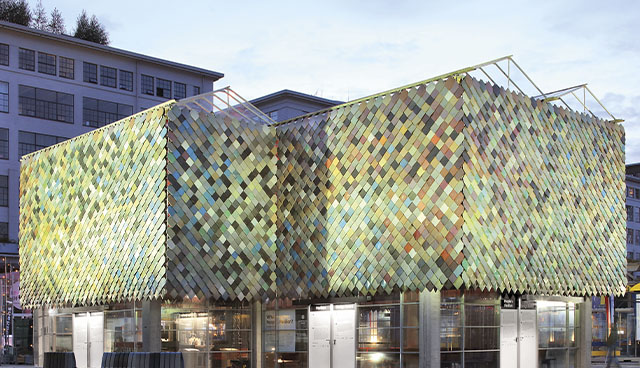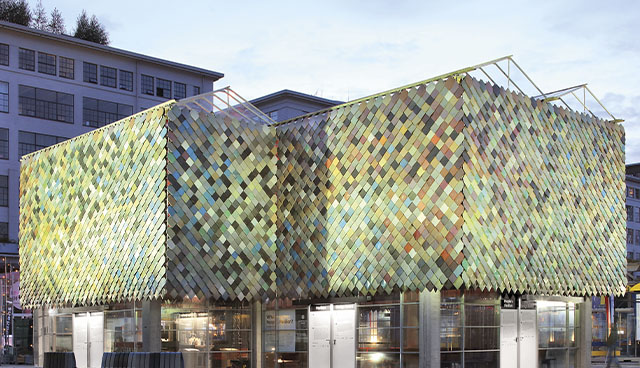 The construction sector is witnessing an unprecedented policy and regulatory environment for climate-related legislation and action plans in Ireland. Organisations are becoming concerned about the impact of climate-related risks on their business, strategy, and outlook, writes Matt Kennedy, Carbon and Climate Lead, at Arup in Ireland.
The transformation of the buildings sector will be driven by climate mitigation requirements and climate risks to assets. Yet, it often appears as if the design, construction, and operation of buildings give little consideration to the amount of carbon emitted.
Global carbon emissions from buildings and construction were 37 per cent of total emissions in 2020(1), with the built environment being responsible for almost 50 per cent of raw materials consumption in Europe(2). Given the scale of such emissions, the achievement of more sustainable outcomes that benefit organisations and contribute to meeting targets or mitigating climate risks must be prioritised.
Almost half of global greenhouse gas emissions come from embodied carbon emitted through the production and operational processes. Future designs need to eliminate waste and pollution, circulate products and materials, and regenerate nature to help tackle climate change.
Designers need to become more conscious of the carbon and material consequences of every stage of a building's lifecycle. While the current strategy to 2030 is focused on reducing operational carbon emissions in buildings, a wider net zero perspective that embeds circular economy techniques within properties is needed. Building designers, construction companies and asset owners face ever-increasing demands that are impacting the pursuit of low carbon, resource-efficient buildings.
Our solution
Arup and the Ellen MacArthur Foundation have co-created a Circular Buildings Toolkit. We are aiding the transition towards a circular economy model of 'eliminate, circulate, regenerate' by offering a path towards net zero emissions.
We want to demonstrate how the property sector can reduce embodied carbon and increase material efficiency. We want to contribute to accelerating decarbonisation of, and wider systemic change within, the global property sector.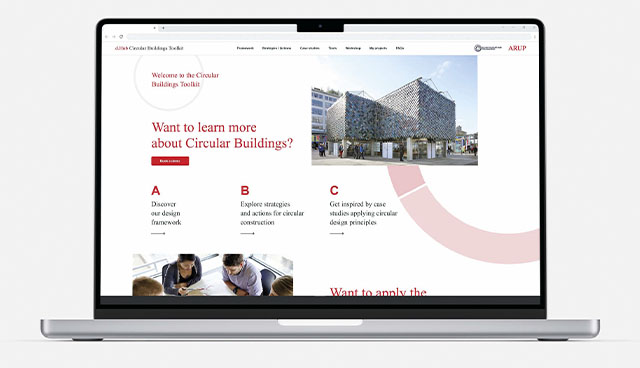 This is about embedding circularity across the property sector value chain and helping to deliver fast and scalable reductions in built environment carbon emissions. By reimagining our buildings as an asset bank, materials can be repurposed and stay in use for longer. Given the startling scale of emission growth, we have made this toolkit accessible online and free to use as we want to encourage the toolkit's adoption across asset owners, developers, and investors.
"We want to demonstrate how the property sector can reduce embodied carbon and increase material efficiency. We want to contribute to accelerating decarbonisation of, and wider systemic change within, the global property sector."
Delivering more sustainable outcomes
Our Circular Buildings Toolkit provides a series of practical actions to embed circular practices across the lifecycle of a building, alongside several case studies that help bring the strategy to life. It has an overall aim of reducing waste and carbon emissions and so targets construction materials, which currently lose 95 per cent of their value as buildings depreciate and are eventually demolished.
At Arup, we are also focused on the avoidance of stranded assets. We want to help investors, building owners and developers to prevent their assets from becoming devalued in the first instance, while also striving to generate future value, allowing the sector to deliver on its climate-neutrality ambitions. The Circular Buildings Toolkit supports organisations to keep their property assets in use at their highest value for as long as possible. Away from the value destruction linked to demolition, the Toolkit also helps recast assets as 'materials banks', helping the real estate, construction and manufacturing industry sectors to generate value.
In terms of preventing stranded asset risk, we are anticipating new regulations relating to circular performance and decarbonisation of assets in response to instruments such as the EU Taxonomy. We are also limiting the risk of potential write-downs.
Embedding circularity at the heart of building design and operations will enable building owners and operators to reduce consumption-based emissions, increase biodiversity and create added economic and social value.
Learning from exemplar practice
Our toolkit includes best practice circularity case studies, e.g., the People's Pavilion in the Netherlands which was made entirely from borrowed materials, prefabricated timber structures in London and a modular lighting system in Seoul.
The toolkit has already been used by Arup and Futur2K during the design and construction of ADPT, a new circular building system which will unveil its first prototype in Essen, Germany in May. In this project, the toolkit has been used to create a system of timber units that can be adapted to many uses. Flexibility and versatility are key: each module can be configured to meet a range of purposes, from commercial to residential, and floor plans that can be flexed to meet current and future needs.
The future of design is circular. We want to help organisations across the built environment to design out waste and maximise the lifecycle and value of products and materials.
Citations:
Source: '2021 Global Status Report for Buildings and Construction', Global Alliance for Buildings and Construction. https://www.unep.org/resources/report/2021-global-status-report-buildings-and-construction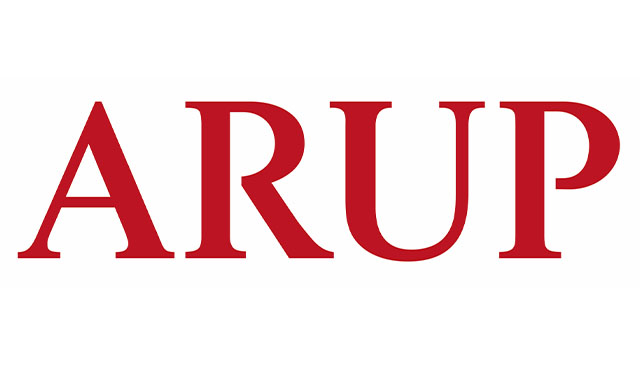 T: +353 1 233 44 55
E: matt.kennedy@arup.com
W: www.arup.com