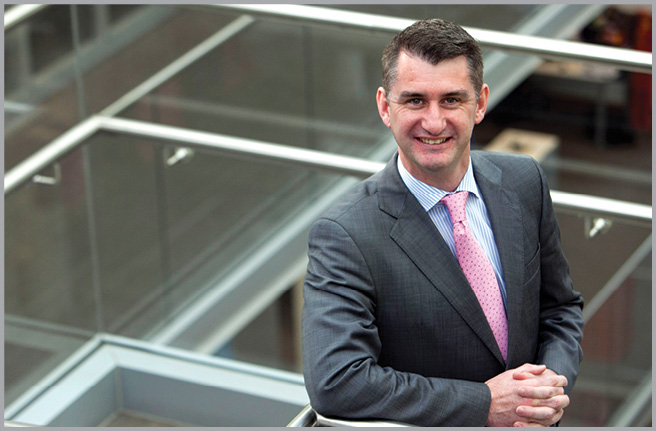 The move towards a truly digital Government is in full swing. At eir Business, we're playing a key role in helping the Government take full advantage of advanced technologies and embrace this connected future. Ken McGrath, Head of Government Sales at eir Business, talks about eir Business' fruitful partnership with public sector agencies.
It's a connected, customer-centric world and consumers everywhere have developed an expectation of seamless services, that can be accessed whenever suits them and via a channel that's convenient to them. We're living in a world where consumers can do their grocery shop online and schedule it to be delivered at a time that suits them, where they can make hotel reservations via a mobile app on their commute home from work, and where they can check a parcel status in real-time via their smartphone.
Full steam ahead for the healthcare sector
And while this shift is in full swing in the private sector, it's a more recent phenomenon in the public sector; but it is gathering momentum. Initiatives such as the Revenue Online Service and Motor Tax Online have long flown the flag for customer-centric services in Ireland, but they're no longer alone. They are being joined by a host of innovative services that are putting the citizen firmly at the forefront, like the HSE's eReferral system, which is enjoying significant take-up and making a huge difference to GPs and patients across the country. The system was launched in 2013 and, in the first five months of 2016, over 40,000 referrals were sent electronically across the country, speeding up the referral process for thousands of patients.
Under the guidance of CIO Richard Corbridge, the HSE has taken significant steps towards a digital, connected future. With eir Business at its side the HSE has been able to implement services like the eReferral system, and is working towards the implementation of electronic health records which is the cornerstone of the eHealth strategy. But it's not resting there, the HSE recently partnered with the NDRC to create a pre-accelerator programme called HealthTech to identify digital technology ideas that have the potential to disrupt and solve global healthcare challenges. The overall winner of the programme was Medimorpho Micro Blood Lab with its GSM-enabled portable blood lab. Thirteen other entrepreneurs also won a place on the programme, with ideas that ranged from digital diagnostic tools to assistive technology.
Embracing innovation with confidence
This is a clear sign that our Government agencies are moving in the right direction. They're focused on their goals and about using technology to reach those goals. But it's not just the health sector that's shining in this digital world. The National Transport Authority (NTA), which was the overall winner of the 2016 eGovernment Awards for its real-time timetable service, is building on that success with the rollout of Leap Card top-up terminals. The terminals will be located nationwide in non-traditional locations including corporate premises. This large-scale project needs a solid foundation and that's where eir Business' nationwide network plays such an important role. We provide the underlying network and connectivity for the terminals, ensuring they can be placed in locations that are most convenient to customers.
The eir Business network is also enabling innovation at the Irish Aviation Authority (IAA). The IAA has successfully trialled a cutting-edge video solution called Remote Towers, which allows Dublin aircraft controllers to remotely guide the take-off and landing of planes hundreds of miles away in Cork and Shannon airports.
Innovative and far-reaching as these projects are, there are countless more that focus on doing the simple things better. We've heard Tom Loosemore of the UK Government Digital Service talk about how Government services need to be "relentlessly focused on user needs". And he's right: on a fundamental level it's about creating a service that answers the basic needs of the citizens.
Initiatives like rolling out public WiFi in Temple Street, Tallaght and Cork University Hospital for patients and families to access the internet freely; providing reliable voice services to the Irish Prison Service to ensure that prisoners can keep in touch with their families; digitising processes, such as Garda vetting, renewing TV and dog licences or recording litter fines in order to make them more efficient, have all made a dramatic difference to citizens' lives, while at the same time leading to reduced costs and enhanced efficiencies.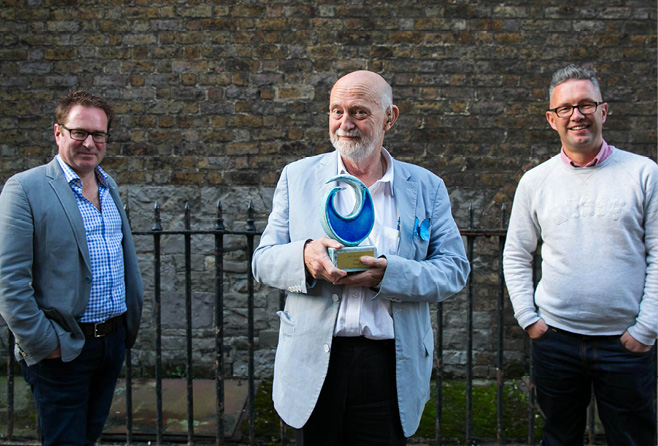 eir Business: powering innovative Government services
Getting the basics right includes paying close attention to all the enabling technologies, including the underlying network on which department and agency initiatives rest. The eir Business next-generation network is the sturdy foundation on which public sector services can be built. This infrastructure is enterprise-grade and delivers the reliability that public sector services require. It also provides the flexibility and scalability necessary for the Government to embrace innovation and transformative technologies such as the cloud, the internet of things (IoT), and mobility services, and crucially, to be able to scale those services up to hundreds and thousands of users seamlessly. Because the future of digital government isn't about services that a couple of hundred people use, it's about wide-scale change in the way services are delivered, eliminating paper-based systems and creating a digital alternative accessible to everyone.
In this increasingly digital world, connectivity is king. eir Business' strength as a partner to Government lies in its high-speed network that spans the country. Our reliable, high-performing fibre network reaches 1.6 million premises and our 4G mobile network currently reaches 90 per cent of the population. Every day, critical services like the HSE, Garda, Revenue and the IAA rely on our networks; we know just how important consistency and reliability is to the smooth running of these services.
Complementing our robust network and innovative solutions is the quality of support we provide. Our state-of-the-art Network Operations Centre is manned 24/7 by dedicated experts, using advanced monitoring tools and best practice processes. The single focus of our engineers and technicians is to ensure consistent, reliable performance in our customers' networks. This 24/7 network management and oversight is increasingly vital in the era of always om online services, helping free up our customers' internal IT teams from network management to focus fully on IT service delivery.
Ultimately, our goal is to help the Government do better business. Whether it's providing the enabling network for new services, introducing innovations like IoT, or providing 24/7 network management. All of our efforts are aimed at ensuring we remain a key strategic partner to the Government and that we continue to facilitate the move towards truly digital government.
Ken McGrath is Head of Government Sales at eir Business.

Web: www.eir.ie/business