Digital
Delivering the right digital solution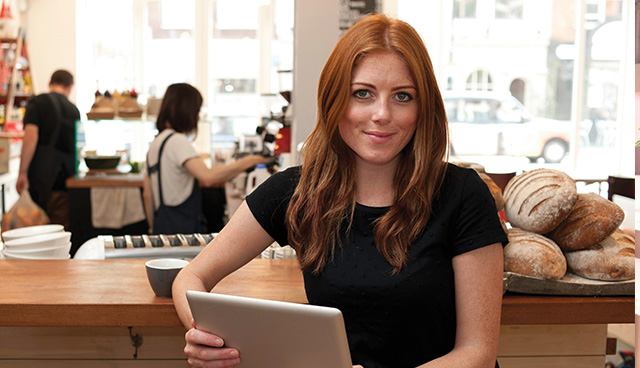 The Government's online applications and payments service, Licences.ie continues to be rolled out to government departments and state agencies.
The key objective of Licences.ie is to simplify online form application and payment processes for businesses and individuals. Also offering government bodies the potential for driving efficiencies and reducing costs through a shared services approach.
Over the last two years we have been busy engaging with government across every sector to get an understanding of the challenges they are facing in their efforts to modernise how they deliver their services. We believe that we will only deliver the right solution when we work together in partnership with our customers.
We have taken on board all the feedback and as a result of some innovative development, we have greatly increased the platform's functionality. This enhanced functionality allows us to accommodate many different workflows and back office processes. It also enables organisations to digitise their forms and business processes in order to provide their customers with an unrivalled comprehensive online experience. End users are in full control of their applications and payments and can view a full history of their online applications and payment transactions.
The platform has been developed to fully integrate with back office systems. A number of Application Interfaces are available which allows organisations to integrate their existing system to automatically extract data, input data and update Licences.ie. We have now successfully integrated with a number of third party back office systems, including Microsoft Dynamics.
Central and local government bodies can avail of the enhanced Licences.ie platform under a Services Framework Agreement, and no lengthy procurement process is required. Upfront investment is not required as a modest fee is charged for every application submitted through the system. There is no long-term commitment or volume levels required and furthermore, there are no additional fees payable by applicants to submit applications and payments.
The platform is already being used by a number of national licensing bodies and local authorities. Some or all of the following features may be of interest;
• Application forms can easily be digitised and accessed online 24/7;
• allows for clean and up-to-date record of applicants and their payments;
• secure online payments using payment cards or EFT;
• online published register, which can be configured to restricted or public access;
• data entered can be tagged for duplicate fields, with an autocomplete facility;
• facility for applicants to upload documents e.g. tax certs, photos etc;
• inbuilt intelligence to prompt the applicant to enter complete data in the correct format;
• automatic notifications as applications are processed, to reduce calls from applicants;
• two-way communication channel between the applicant and processor; and
• applicants get their own online space to store and track applications and payments.
Our online published register facility is being utilised by authorised local authority staff for checking the compliance of retailers for electrical recycling. The register is updated in real-time as compliance certificates are issued to retailers.
If you think that Licences.ie can improve your business process, please get in touch to discuss your requirements in more detail.
Frank Kavanagh, Integrated Licensing Manager
An Post, 3B, General Post Office
O'Connell Street Lower
Dublin 1D01 F5P2, Ireland 
T: +353 (0)1 705 8562
M: +353 (0)85 736 8225
E: frank.kavanagh@anpost.ie