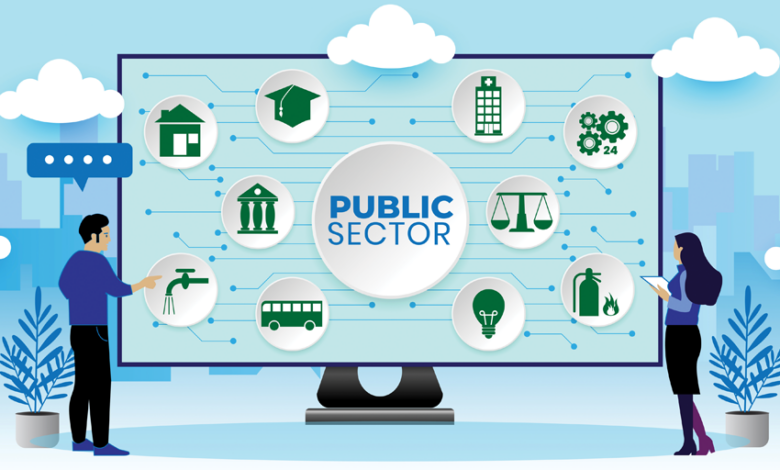 With ambitious goals of making 90 per cent of applicable government services accessible online and ensuring 80 per cent of eligible citizens are utilising MyGovID by 2030, Ireland aims to create an inclusive, user-centric, and efficient digital government service. Amazon Web Services (AWS) shares this vision for Ireland's digital future and is committed to playing a pivotal role in delivering improved citizen services.
Building a user-centric digital government service
A central focus of Ireland's digital transformation is to provide citizens with a seamless, personalised, inclusive, and responsive service experience. Acknowledging the need to evolve from eGovernment to digital government, the Government aims to develop services based on an understanding of user journeys and preferences. During the Covid-19 pandemic, the Government witnessed a significant surge in digital service provision and uptake, creating a strong foundation for a more advanced and user-centric service model. For example, gov.ie, the central portal for government services and information, hosted on AWS, did not exist in 2016 but by 2019 it had achieved five million hits for the year. However, between January and April 2020, the first few months of the pandemic, the portal had over 35 million visits, leveraging the power of AWS cloud to effectively scale and ensure a seamless end user experience. By harnessing data effectively, ensuring robust data governance, and emphasising transparency, digital government can transform the citizen user experience.
AWS's role in supporting digital transformation
AWS is deeply committed to supporting Ireland's digital transformation through a multi-tiered approach, focusing on key areas:
Connected citizen: The goal of the connected citizen in Ireland is to empower citizens to participate in decision-making, enhance their access to public services and information, and promote social inclusion using digital technologies. Naturally, the aggregation and distribution of citizen data brings data privacy and security to the forefront of concerns. Moreover, as citizen services become digital, it is crucial to guarantee equal access to these services nationwide and tackle digital literacy issues among citizens.
AWS is equipped to tackle these challenges by offering a secure and reliable cloud infrastructure, deploying data encryption and access control measures, and providing training and support to boost digital literacy among citizens. Additionally, AWS can assist in developing customised solutions to meet the specific needs of the initiative, such as building scalable and responsive applications, for example omni-channel cloud contact centres, to improve citizen engagement and streamline government services.
Continuity of Government IT: In response to serious challenges, whether it is a natural disaster, cyberattack, or geopolitical event, the Government must be able to protect and maintain core digital assets and records such as population and property registers, education records, revenue and tax data, benefits systems, and more. To better prepare the Government for what might arise, AWS has created Continuity of Government IT on AWS (CGIT), a comprehensive cloud-based solution that enables the Government to protect their digital assets and services during disruptions of any kind.
Investing in skills: Recognising the significance of digital and cloud skills in the future economy, AWS proactively addresses the skills shortage through education, training, and support initiatives. By empowering the next generation with innovative skills, AWS partners to enhance Ireland's global competitiveness in the digital landscape. AWS has committed to providing free cloud computing skills training to 29 million people globally by 2025, and within Ireland we have dedicated training for the Irish public sector bodies to meet their current cloud skills needs.
Accelerating sustainability: AWS is steadfast in its commitment to a sustainable future, with a target to power operations with 100 per cent renewable energy by 2025, five years ahead of its original goal. Collaborating with customers, AWS explores emergent technologies' potential to reduce carbon emissions and protect the environment.
Enabling innovation: At the heart of AWS lies our profound commitment to fostering innovation. By offering high-powered computing resources, AWS significantly reduces the cost of innovation for inventors and builders. Together with Irish Government, commercial organisations, and civil society, AWS aspires to address the nation's most pressing challenges through innovation.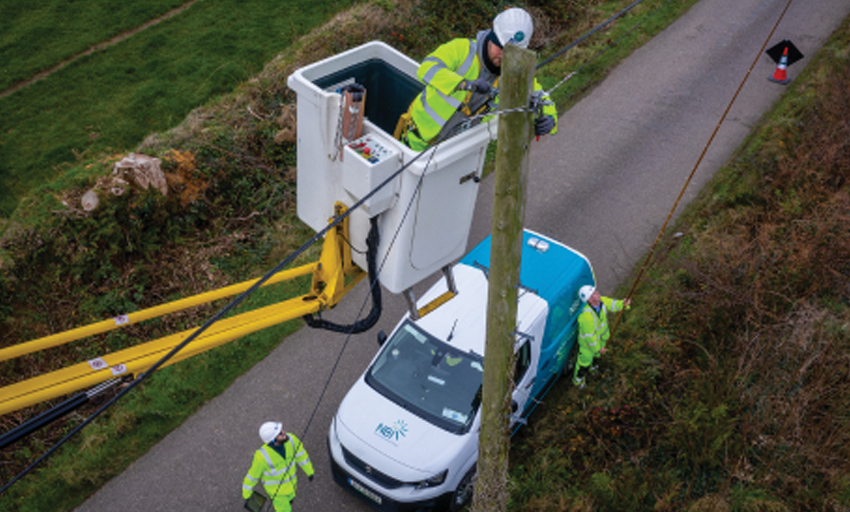 National Broadband Ireland (NBI)
AWS worked with National Broadband Ireland to rollout Ireland's National Broadband Plan, the plan to provide high-speed broadband services to all underserved premises in the country. Utilising AWS as the foundation of its platform, NBI achieved its goal of delivering high-speed, future-proofed broadband access to over 1.1 million people across more than 569,000 premises. This operational environment for this landmark project was deployed quickly and at scale in under nine months, significantly contributing to the nation's digital transformation.
Driver and Vehicle Licensing Agency (DVLA)
The DVLA in the United Kingdom holds over 47 million driver records and collects about £6 billion annually in Vehicle Excise Duty. The agency faced a massive increase in information requests, rising from 600,000 to over 70 million per month. To address these challenges and unlock the potential for economic growth, DVLA needed an elastic platform to handle the anticipated billions of monthly transactions. Leveraging AWS, DVLA evaluated Amazon API Gateway for controlled data access. Within days, a working prototype was deployed, showcasing the unprecedented speed of delivery. The serverless architecture of Amazon API Gateway eliminated the need to deploy, manage, or maintain servers, streamlining operations.
"When we deployed on premises, we had fixed capacity and had to procure more servers if we went beyond a certain limit," says Matt Lewis, Chief Architect of the DVLA. "That model changed with the cloud, but even then, we had to provision capacity, manage images, create hardened builds, and so on. Now, using Amazon API Gateway, we have moved into a serverless world where the only thing we have to worry about is the code – the thing that creates the greatest value – and everything else is taken care of."
E: aws-publicsector-ireland@amazon.com

W: www.aws.amazon.com