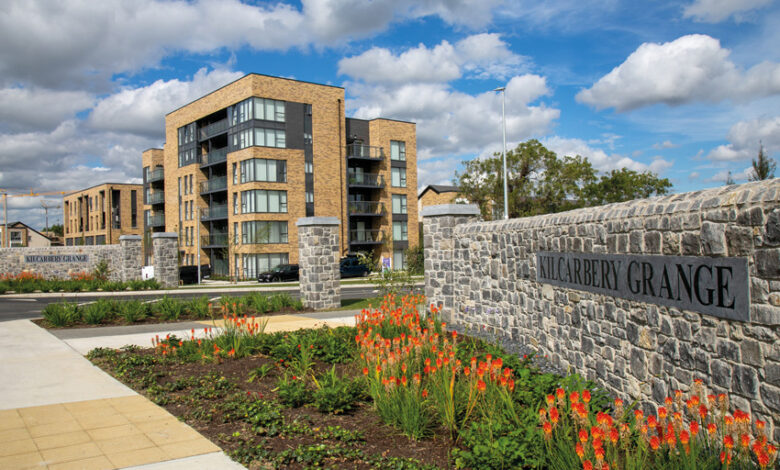 13 April 2022 marked a proud moment in the history of Tuath Housing. It was the day Minister for Housing, Local Government and Heritage, Darragh O'Brien TD, officially opened Tuath's first ever cost rental development; the start of a new journey for the association.
Woodside, located on the Enniskerry Road in Dublin, contains Ireland's first purpose-built, cost rental homes. Delivered under an innovative and ground-breaking new model, this unique development brought together multiple stakeholders, each with specific skills and experience, but with one common vision – to provide long-term, secure, affordable homes for rent. Its success is the result of working in partnership.
Cost rental was placed on a statutory footing as part of the Affordable Housing Bill in 2021. The core principle of the model is that rents charged to tenants are dictated by the cost of construction and management of the developments, not by the whim of the open market where we have seen prices steadily increase since 2014.
The scheme is targeted at households with incomes which exceed the threshold for social housing and aims to provide tenants with significantly increased security of tenure. Cost rental developments create choice and diversity in the housing market and provide affordable homes that are urgently required. The intention is that delivery under this model, at scale, will stabilise the wider rental market.
Strong early progress
The Woodside development includes 50 cost rental homes and 105 social homes which are managed by both Respond and Tuath. The new homes at Woodside offer middle-income earners rents that start at a minimum of 40 per cent below the average local area rent. It was built on land provided by Dún Laoghaire–Rathdown County Council, supported by the Housing Agency under the land aggregation scheme.
The project was financed via a combination of capital advanced leasing facility, serviced site funding from the Department of Housing, Local Government and Heritage, and competitively priced, long-term fixed-rate finance provided by the Housing Finance Agency. As a pilot scheme for the introduction of a new form of tenure into the Irish housing market, Woodside demonstrated to the Government that this model can work in providing a solution to a significant gap in the market.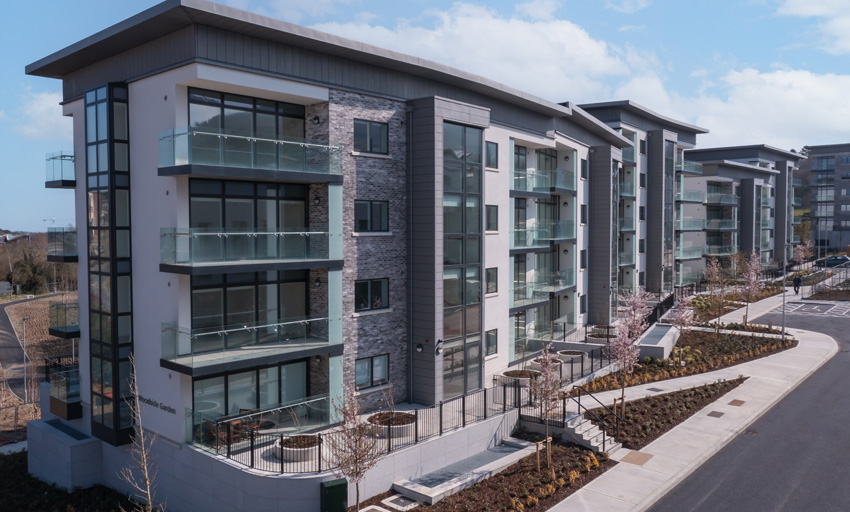 The evident success of Woodside has emboldened the belief at Tuath that we can work effectively with partners and offer real choice to those who are unable to access housing, either through the private market or the social housing route. The selection of approved housing bodies (AHBs) such as Tuath to deliver projects under the Government's cost rental equity loan (CREL) initiative acknowledges the proven expertise and capacity of AHBs across the housing sector. Over the course of 2022, Tuath delivered 278 cost rental homes in total, expanding delivery outside Dublin with 50 homes built at Belin Woods and a further 40 at Walkers Gate, located respectively at Newbridge and Kildare town.
A significant portion of the overall delivery occurred in late August with the opening of 74 homes at Kilcarbery Grange in Clondalkin and 44 homes at the Parklands development in Citywest. The Kilcarbery development represented the first truly mixed-tenure strategic housing development implemented by South Dublin County Council, providing cost rental, social, affordable for sale, private rental and owner-occupied accommodation in what is an excellent example of public, private, and voluntary partnership in action.
"Cost rental developments create choice and diversity in the housing market and provide affordable homes that are urgently required. The intention is that delivery under this model, at scale, will stabilise the wider rental market."
Looking ahead
As one of Irelands largest AHBs, with over 10,300 homes in management, Tuath is in a prime position to continue delivering cost rental at scale. Some 27,000 people across Ireland now live in a home delivered by Tuath, with a growing number living under the new tenure model. 500 cost rental homes are in the pipeline, with plans for further delivery in counties Cork, Galway, Louth, and Dublin.
72 homes are currently on site at Bishops Gate, Kiltiernan, a new development in partnership with Dún Laoghaire–Rathdown County Council that will also provide a further 22 social homes. Tuath's vision is investing in people and places by providing more homes and more choice. It will continue to work hand-in-hand with its partners nationwide to achieve this.
Cost rental homes delivered by Tuath offer something that unfortunately cannot be guaranteed to many individuals and families renting from the private market – security of tenure. Homeownership is an important life goal for many people in Ireland, but for many in our society this is out of reach. They should nevertheless be afforded the same long-term safe and secure housing as those able to afford to buy their own homes or those who qualify for social housing.
The cost rental initiative is no doubt an important step forward in providing housing security to individuals and families who could not otherwise achieve it. Tuath will continue to play its part, remaining focused on improving the services it delivers, building on organisational capacity, and all the while continuing to nurture a culture of innovation through partnership.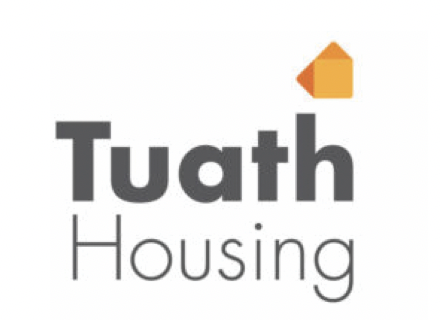 T: 01 676 1602
E: info@tuathhousing.ie
W: www.tuathhousing.ie