Transport
Decarbonisation: the role of electric vehicles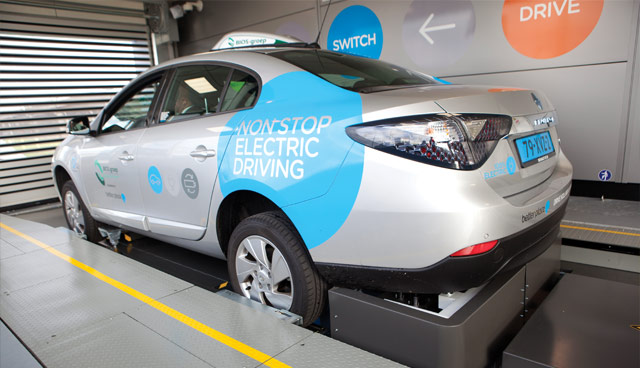 Despite the original uptake of electric vehicles in Ireland being much slower than anticipated, it remains a priority for the Government in its ambitions to decarbonise the transport sector.
"Electric vehicles are no longer the car of the future. They are already here. Electric cars have become, not just the preserve of the rich or the eccentric, but a reasonable and acceptable alternative to the traditional fossil fuelled vehicle. Our challenge is to make them mainstream – not the interesting alternative but the practical default," remarked Minister for Transport, Tourism and Sport, Shane Ross, TD, at the 2017 Electric Vehicle Summit.
Pointing out that the transport sector in Ireland accounts for 20 per cent of greenhouse emissions, the fastest growing source, increasing 130 per cent from 1990 to 2015, Ross described addressing climate change as "probably our greatest global challenge".
It is estimated that 74 per cent of all journeys in Ireland are made by car. While efforts are underway – underpinned by the National Development Plan – to increase public transport use through improvement, including the decrease of fossil fuel use in public transport systems, private car use will still be a necessity.
For this reason, a shift to affordable hybrid cars is underway. Ireland's lack of a car industry means that it is dependent on innovation from car manufacturing countries. Outlining the suitable characteristics of Ireland for electric vehicles (EVs) take-up, Ross says: "As a fairly tiny island nation, the greatest distance between any of our cities is under 300kms. This is well within the extended range of newer car batteries. Combine this with a mild – albeit wet – climate and we are a perfect candidate from the perspective of battery performance."
He adds: "The bottom line is that electric vehicles are well set to provide a viable and efficient means of decarbonising the Irish car fleet. They are more efficient and they require less maintenance overall – making them both cheaper over time and less of a headache to those of us not gifted with a mechanical gene.
"The Government is currently assessing the role of incentives, leadership, infrastructure, pricing, planning and all options available to accelerate take up of EV's. Granted, the progress so far has been slower than we hoped but this is not unique to Ireland. With greater consumer awareness, a more varied range of vehicles on offer, technology advances, and cheaper models we expect to see a tipping point sooner rather than later."
National Policy Framework on Alternative Fuels Infrastructure
In May last year, the Department published the National Policy Framework on Alternative Fuels Infrastructure for Transport in Ireland – 2017 to 2030, a long-term roadmap for decarbonisation evolution. A key aim of the Framework is to ensure that refuelling and recharging infrastructure doesn't act as a barrier to EV take up.
The target established is for all new cars and vans sold in Ireland to be zero emissions, or zero emissions capable, by 2030. Set out in 2014, the initial target of 50,000 electric vehicles by 2020 now appears overly ambitious. It's estimated that currently just over 8,000 EVs will be sold in Ireland within the timeframe under current provision.
The establishment of the Low Emissions Vehicle (LEV) Taskforce was aimed at assessing the options available to Government to accelerate deployment and it is believed that with greater supports, the sale of up to 20,000 EVs by 2020 is feasible.
Budget 2018 measures to promote a low-carbon electric vehicle future (as set out by the Department).
Continuing the current valuable and generous VRT reduction and SEAI purchase grants;
a new grant to support installation of home charger points for buyers of new and second-hand EVs;
a new EV Taxi Grant and supporting measures to stimulate take-up in the high visibility Taxi /Hackney/Limousine (SPSV) sector;
a new Electric Vehicle Public Awareness Programme to include driver experience opportunities;
public sector and commercial fleet trials allowing public bodies and business to trial EVs;
the National Procurement Service to introduce a new public procurement framework contract for EVs in 2018 to allow public bodies to purchase EVs with reduced administrative burden;
a new Benefit in Kind (BIK) 0 per cent rate to incentivise Electric Vehicles without mileage conditions for at least three years. The BIK rules will ensure that there is no BIK liability associated with recharging EVs in workplaces; and
A new toll incentive regime to incentivise ultra-low emitting cars – details to be agreed with Low Emissions Vehicle Taskforce.