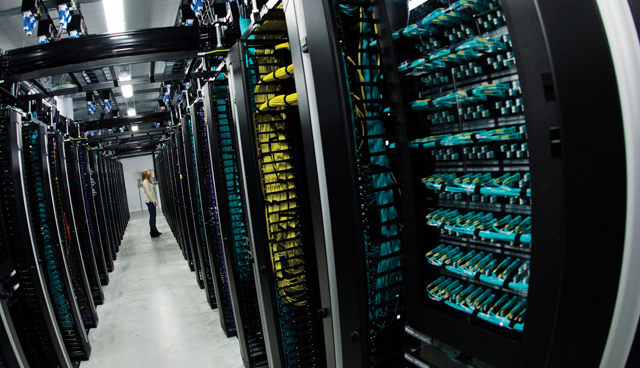 Plans by the coalition government to develop "efficiency standards for equipment and processes" of data centres could include tighter controls around water usage levels in areas of limited capacity.
The Programme for Government pointed towards stricter regulation of equipment and processes, "particularly those set to grow rapidly, such as data centres". Although not specifically mentioned, likely to be included in any new standards will be greater consideration for the levels of water being used to cool data centre technology, particularly in areas where capacity is limited, such as in greater Dublin.
Greater Dublin is currently home to the majority of the 55 data centres currently in operation in Ireland, with an additional 30 having already received planning permission.
Capacity issues in the water supply to greater Dublin, during prolonged periods of dry weather, have become more publicly recognisable through the implementation of hosepipe bans in recent years and the National Development Plan included a fresh emphasis on the development of the Shannon pipeline, the project aimed at delivering the infrastructure to carry excess water from the River Shannon to Dublin.
It's understood that the growth of the number of data centres, something the Government has actively encouraged, is putting pressure on the water supply.
The average data centre uses a lower estimate of 500,000 litres per day, according to figures gathered by the Sunday Business Post. This figure has the potential to rise to 5 million litres per day, although this is very rare.
The use of water by a data centre depends greatly on the type of cooling system the centre uses. Facebook's data centre in County Meath, for example, used 395 million litres of water in 2019 and the site is currently is being significantly expanded. Facebook claim that its data centres are among the most water-efficient facilities in the world. Facebook's site is still under development.
Planning documents show the extent to which data centres could require water usage in times of peak demand. One data centre in Dublin filled that it could use up to 4.5 million litres of water a day, although such volumes would only be necessary for around 5 per cent of the year. 
Of Amazon's large network of data centres in Dublin, permission sought for a centre in Dublin 17 stated it could use 296,000 litres of water a day, a facility on Belgard Road could use 319,680 litres per day and one in Blanchardstown could use 328,8000 litres per day, according to the Sunday Business Post.
Ireland's naturally cool climate has been a major selling point by the Government to attract large multinationals to invest in hosting their data centres here, however, climate change has meant warmer and drier summers and increased requirements for cooling. Peak use of water in data centres is usually limited to a small number of days within the calendar year.
The Programme for Government recognises the impact deficits of safe and secure drinking water can have on achieving sustainable development across urban and rural Ireland and pledges to "ensure Irish Water is sufficiently funded to make the necessary investment in drinking water and wastewater infrastructure", while also mandating "Irish Water to develop plans to ensure security of supply and sufficient capacity in drinking and wastewater networks to allow for balanced regional development".
Although it does not draw a direct link between its plans for water supply improvements and regulation of data centres, the Programme for Government, under its outline of a Green New Deal states that in delivering regulation driving climate action it will develop: "Efficiency standards for equipment and processes, particularly those set to grow rapidly such as data centres." Such standards will likely seek to relieve any future pressure data centre expansion will pose to water supply capacity.