Housing
Darragh O'Brien TD: Housing priorities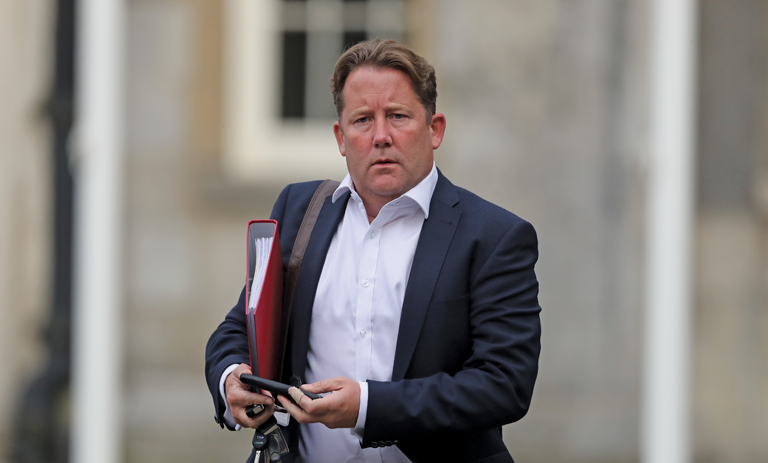 Minister for Housing, Local Government and Heritage Darragh O'Brien TD discusses his priorities as minister with eolas, including the recent emergency evictions ban, the impact of high interest rates on construction, and possible updating of the National Planning Framework.
Fourteen months on from the launch of Housing for All, what are your current priorities as Minister for Housing?
My priority is to continue delivering on Housing for All. I am a firm believer in homeownership, and Housing for All is laying the foundations for home ownership for a generation. For the plan to succeed, Housing for All's 213 actions need to be implemented and these include new measures to support home ownership, new initiatives to tackle homelessness, reforms to overhaul our planning process and steps to bolster our local authority capacity to deliver homes. The more than €4 billion which has been dedicated annually for the delivery of 90,000 new social homes, 36,000 new affordable homes and 18,000 cost rental homes by 2030, will ensure we can meet our targets.
How has the trajectory of interest rates, combined with construction cost inflation, impacted the delivery of housing?
The Government are conscious of the significant challenges to be overcome, the double-digit inflation and persistent supply chain issues, and have taken a number of measures to alleviate this. With respect to public housebuilding contracts, Government have introduced a framework to respond to the risk posed by exceptional levels of inflation and supply disruptions. This framework applies to public works contracts and will provide for up to a 70:30 burden sharing, i.e., the parties involved will share inflationary costs with the State bearing up to 70 per cent of the additional increase. The Framework is a pragmatic and proportionate response to the current challenges caused by inflation that are not within either the Government's or the contractor's control. Project Tosaigh, which the Land Development Agency are advancing, and which aims to unlock land in private ownership that has planning permission but where delivery has stalled due to financing and other constraints, has a pipeline of projects anticipated to deliver circa 1,000 affordable for sale and cost rental homes. The Government have also launched the Croí Conaithe Cities fund which aims to bridge the current viability gap between the cost of building apartments and the market sale price. The apartments will then be sold to owner occupiers.
What impact will Budget 2023 have on the housing delivery?
Budget 2023 provides for an historic €4.5 billion capital investment to underpin Housing for All and deliver the largest State homebuilding programme ever. €1.3 billion will be invested in affordability measures in 2023 which further demonstrates the serious desire this Government has to increase the rates of homeownership. The budget which we have sends a strong signal to the sector that the State is the single largest actor in housing and gives them the confidence to continue to invest in homebuilding also.
"The Residential Tenancies (Deferment of Termination Dates of Certain Tenancies) Bill 2022 will defer 'no fault' tenancy terminations that are due to occur during the coming winter months from taking effect until after 31 March 2023… We believe that this time-bound necessary measure is constitutionally sound."
According to Census 2022, over 166,000 homes across the State were recorded as vacant. How can these be brought into circulation as quickly as possible?
Housing for All sets out a blueprint to address vacancy. We have started rolling out grants of up to €50,000 to buy and refurbish empty and derelict homes in rural areas, towns and villages and city centres. In four short weeks of August 2022, we received more than 200 applications. There is a real desire among people to take on those properties and to tackle vacancy. In 2023, the Government is also introducing a Vacant Property Tax and I believe by using both 'carrot and stick' we can get to grips with residential vacancy once and for all.
In light of Census 2022 data, should the National Planning Framework be updated to ensure that sufficient land is zoned for residential use?
The National Planning Framework (NPF) is being reviewed, as is standard following the publication of new data. The review will inform updated baseline assumptions for population and housing projections. These will be used as the basis for updated national and local policy. It is important to note that there is already capacity for well over 100,000 new homes in Dublin alone, which requires land activation measures and infrastructural investment, rather than more zoning in surrounding counties. That is why we are taking radical steps such as introducing the new Zoned Land Tax and the new Land Value Sharing mechanisms as well as other activation measures.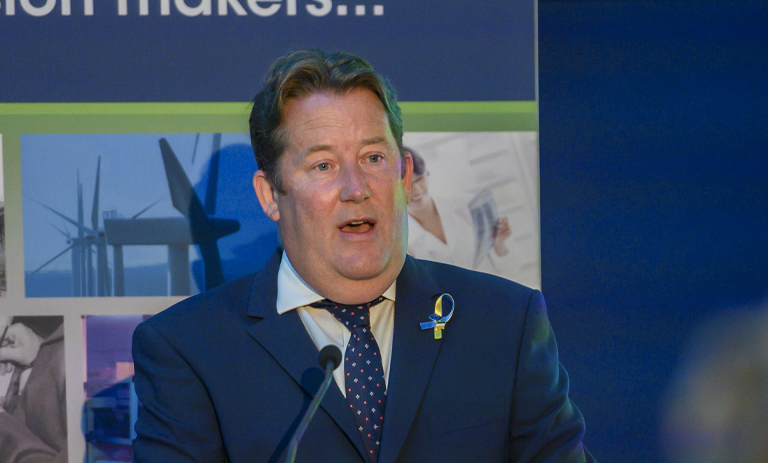 What was the Government's thinking on implementing the emergency evictions ban?
The increasing pressure on homeless services, the limited supply in the rental market and the struggles people are facing over the coming winter months are all a serious concern. In response to this, the Government decided to legislate for a temporary stay on tenancy terminations this winter. The Residential Tenancies (Deferment of Termination Dates of Certain Tenancies) Bill 2022 will defer 'no fault' tenancy terminations that are due to occur during the coming winter months from taking effect until after 31 March 2023. Any tenant who wilfully withholds payment of rent or who engages in criminal or anti-social behaviour will not receive the protections of this moratorium. We were at all times conscious that restricting property rights could be the subject of a legal challenge and that is why such rigorous consultation with the Attorney General has taken place. We believe that this time-bound necessary measure is constitutionally sound.
What are your ambitions for housing delivery by the end of 2022?
By the end of 2022, I want us to have delivered our targets across all tenures, in particular social and affordable housing. I am confident that the overall target of 24,600 new build homes will be delivered in 2022 and keeping, and indeed building on, the pace of delivery will be very important as we enter into 2023. When I talk of the delivery of housing, I am very conscious that I am speaking about a safe, secure, home for life for some individual or a family and my ambition for housing delivery by the end of 2022 is that more of our people who need a home are able to get one. I know and I can see that things are moving but people need to see that, people need to see the delivery and how it will impact them and their lives.