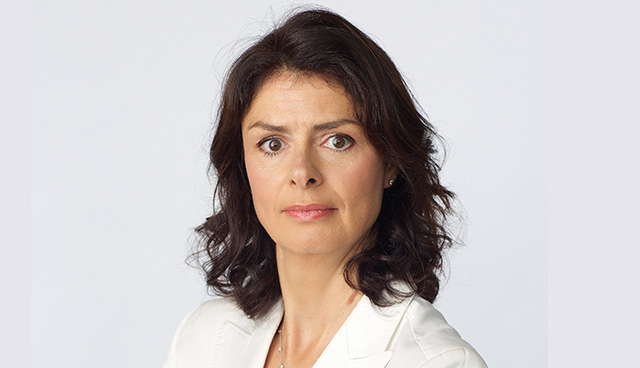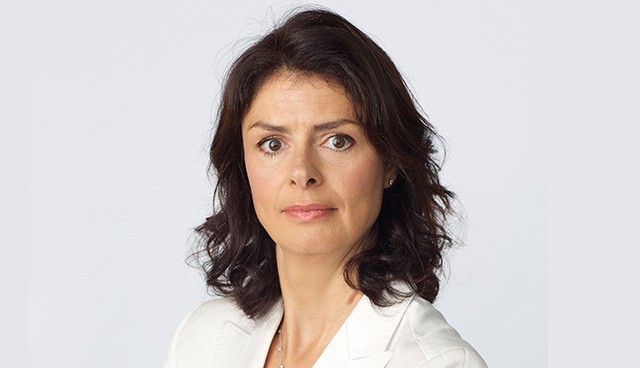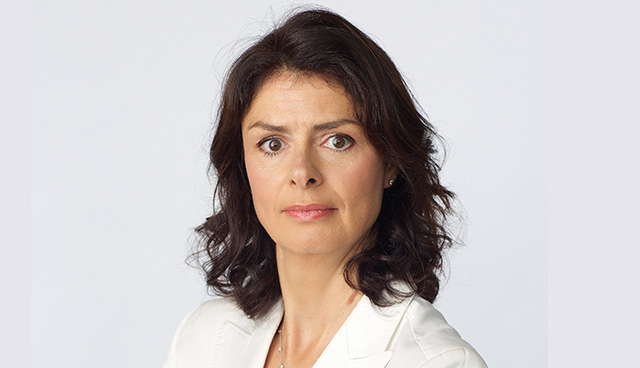 National Dairy Council CEO Zoe Kavanagh discusses the success and challenges for Irish dairy products in a world of changing consumer behaviour.
Ireland is considered the best dairy producing nation in the world, due to our grass-based family farming model. "Our dairy is recognised the world over as highly sustainable, with grass as the single ingredient being converted from an inedible protein into a highly nutritious product portfolio," explains Zoe Kavanagh, CEO of the National Dairy Council (NDC). This is reflected in Ireland being the second highest dairy consumer in the world after Finland with a 99 per cent household penetration and the average Irish household consuming 6.5 litres of milk each week. The sector is in rude health, seeing growth across all products, milk, yoghurt, cream, cheese and butter; and exports are growing strongly.
The National Dairy Council's mission is to champion the role of quality pasture-based dairy and its nutrition benefits. 
A key part of this is understanding consumer behaviour. Recent research encouragingly shows that 78 per cent of Irish consumers regard Ireland's grass-based system as the best in the world. Three quarters of consumers trust the dairy farmer and how dairy products are produced, which is second only to fruit and vegetables. However, the research highlighted that the younger consumer in the 20 to 29 age group 'would not feel as strongly towards dairy'. "While this group still trust the product, they are questioning the health benefits of dairy in their diet," adds Kavanagh.
Tomorrow's mums
One statistic in the survey that "jumped out" at Kavanagh was the fact that 72 per cent of men purchased dairy because of the health benefits, whereas the figure was only 65 per cent for women. "This is important as – without wanting to stereotype – women are still the key decision makers around the family shop.
"We need to understand why they are not so well disposed to dairy as men and do something about that particular motivation, as the future mums of Ireland will influence the profile of the family shop in the coming decades."
Kavanagh explains the wider context to this trend: "While we have increasing consumption of dairy in Ireland, the rest of Europe is seeing a decline and this survey finding is an indicator that we may face the prospect of a similar decline. There are a number of factors driving this trend. Younger consumers are getting their information through social media and from celebrity influencers. It has become fashionable to have a diet that doesn't include dairy and we need to address that."
The science now says that saturated animal fat from dairy, in moderation, is good for cardio vascular health. "Legislation, the food eating guidelines, has not kept pace with science. Coupled with a fashion of taking food groups out of your diet, primarily for weight control, young peoples' diets are often lacking the nutrition that is required for good health.
A cheese matrix of nutrients
The matrix of nutrients in cheese contributes to the normal function or maintenance of many processes in our bodies*:
"It is image over science in a world that has seen the demise of the expert and rise of fake news. The doctor, or health professional, doesn't cut it on social media against celebrities," adds Kavanagh.
Research has shown that there are three barriers to consuming dairy: fat and its link to weight control; food allergy; and food intolerance. "When fat is removed for weight control all forms of dairy are removed, and all the nutrition that goes with that.
"We now need to consider how we become relevant to these younger consumers, particularly when they become young mums; we have to educate them around 'inner health' and change the language we use in communicating with them," explains Kavanagh.
"When we used to highlight the risk of osteoporosis, younger people would say 'that's an old person's disease'. We now need to talk about 'tone and bone' and 'brain food'."
For bone health dairy is a great source of calcium. One glass of milk has the same calcium as 63 Brussels sprouts or 900gm of spinach. "The trend towards plant-based eating will leave most people nutrient deficient as it will be only a very small number of people who will map out the deficiency and solve it."
In removing dairy, B vitamins are also removed from the diet and they are related to energy "and yet the younger consumer cares about vitality and energy". Vitamin B12 can only come from dairy or meat. There are positive signs that the message is getting through to some groups. The role of protein in sport is now well understood. Over the last few years NDC ran a campaign 'Powered by Dairy' working with sports ambassadors and institutions to promote dairy as a source of protein.
"To be relevant to the younger questioning consumer, usually an urban female, we have to reposition the strengths of dairy in a way that makes sense to her. Dairy is a good source of iodine which is vital for cognitive function. Our future mums want to do what is smart for themselves and their future children."
Kavanagh argues that to continue to grow the industry needs to understand why these young consumers are questioning dairy and remarket dairy in a way that is relevant to them, highlighting the benefits. "We have traditionally marketed dairy products around the wholesome family kitchen table, using traditional media channels. We need to engage the consumer of the future through new media channels with repackaged messages around 'tone and bone' and 'brain food'.
"We have got to be where these younger consumers are. The 20 to 29 year-old group are living at home longer and have more disposable income. They travel more and eat out more than previous generations. They are spending a lot of their time where diary is weakest in the out-of-home channels. The industry needs to invest in on-the-go packaging formats that suit this lifestyle and tailor its communication accordingly. NDC is focusing on engaging with this group and highlight the benefits of dairy to young people – natural, traceable and full of nutrition."
In concluding, Kavanagh is optimistic about getting the dairy message across to young people: "We are identifying these shifting consumer patterns during a period of continued growth and I'm convinced that the dairy industry will rise to the challenge as we have such a compelling story to tell and have always innovated to meet changing consumer behaviour."
The National Dairy Council
The Studio
Maple Avenue, Stillorgan
Dublin, Ireland
T: +353 1 290 2451
E: info@ndc.ie
W: www.ndc.ie