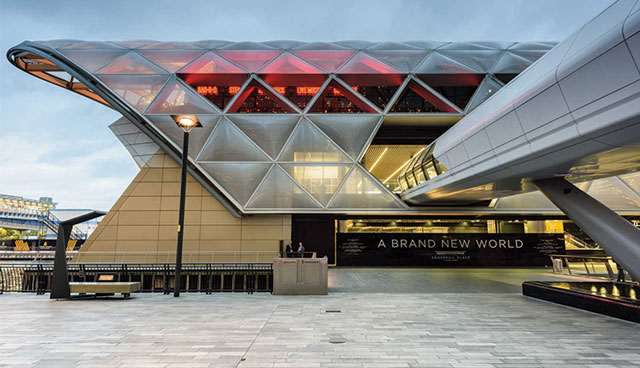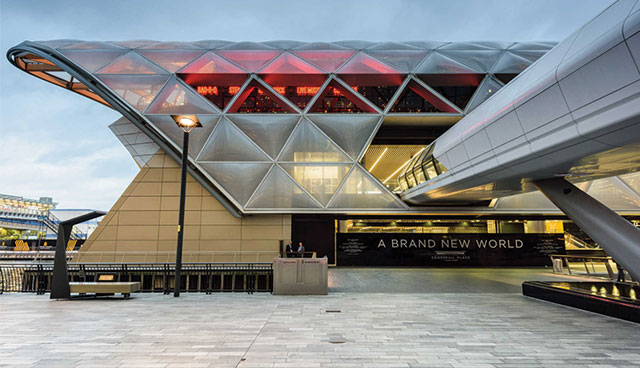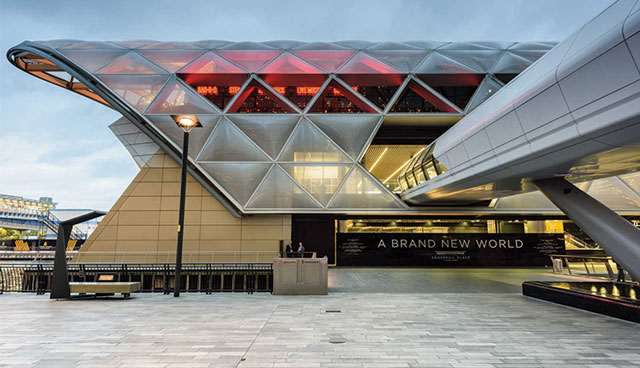 Mike Laws, Head of Reporting and Head of Programme Efficiency at Crossrail and also CH2M's programme Lead, outlines the innovation and learning legacy derived from the delivery of the Crossrail project as a large, complex change programme.
The Crossrail project is building London's new high capacity metro railway, the Elizabeth line, which will be fully integrated with London's existing transport network, linking London's eastern and western suburbs. The Elizabeth line will improve journey times, increase central London's rail capacity by 10 per cent, and bring an extra 1.5 million people within 45 minutes' commute of the capital's key business districts.
CH2M, as part of the Programme Delivery Partner (commonly known as Transcend), is providing integrated programme management services including commercial and contract administration, engineering and integration, supporting Crossrail in the delivery of the £14.8 billion new metro railway.
Innovation
The scale of Crossrail is enormous. 
To deliver a major infrastructure project of this scale, with its complex supply chain and hugely challenging engineering environment, project teams have had to innovate, harness the latest technology and push established techniques to new boundaries.
In 2012, Crossrail recognised an opportunity to establish a systematic approach to delivering innovation across a large engineering project and complex supply chain to deliver efficiencies, improve digital-physical integration and develop sustainable solutions.
Crossrail's innovation programme, Innovate18, led by CH2M, grew from a partnership with Imperial College which developed an innovation strategy for Crossrail.
Each of Crossrail's Tier 1 contractors' chief executives/managing directors were personally invited by Crossrail Limited Chief Executive Andrew Wolstenholme to join Innovate18 by investing £25,000 and agreeing to participate in the open sharing ecosystem. In return Crossrail agreed to match fund the investment, to share the ideas and innovations and to share the benefits.
Crossrail set up a small innovation team to implement the innovation programme across Crossrail's 40 work sites. The team established a network of over 140 innovation 'champions', people who were prepared to take on this additional role and lead the innovation activity. These champions then identified and supported the 1000+ innovators that provided the innovation 'engine room'. This geographically dispersed group represented around 10 per cent of the entire workforce. Drawn from across Crossrail, its partners and supply chain, it was brought together by a common desire to try out new ideas as part of an open sharing environment. The mantra was 'pinching with pride', that is any idea could be 'pinched' by anyone provided they improved it and shared the results.
All this activity was enabled by a website, the 'Innovate18 portal', which allowed ideas to be uploaded, shared and discussed via a blog, underpinned by a basic relational database. A 'light touch' governance process was established to process the ideas that required funding from the innovation fund. The resulting 'mini-projects' were delivered by innovation champions/innovators or the Crossrail innovation team.
With the Crossrail project now over 80 per cent complete, Crossrail has worked with industry partners including Tideway, Network Rail and others to ensure the innovation programme continues for the benefit of future projects and launched the Infrastructure Industry Innovation Platform (I3P) in October 2016. The concept is made up of three components: the I3P Portal which enables the sharing of ideas and innovations; the I3P Forum which provides the collaboration vehicle for industry level governance of the platform, which is attended by all members and is chaired by a client in rotation; and the I3P Secretariat which will be provided by the Knowledge Transfer Network (KTN) and which will manage the Portal and support the Forum. I3P already has five client organisations signed up (including Crossrail) as well as 14 contractors.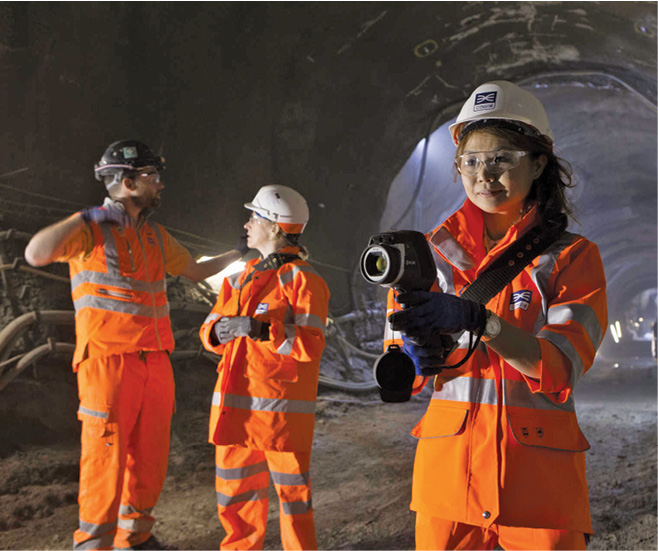 Crossrail Learning Legacy Programme
Crossrail Learning Legacy is the collation and dissemination of lessons learned from the Crossrail project aimed at raising the bar in industry and showcasing UK Plc. It aims to share knowledge and insight, such as case studies and technical papers documenting lessons learned and recommendations. Documents and templates that have been used successfully on the Crossrail programme can be 'pinched with pride' by other projects, and datasets will be made available that can inform future research projects. The learning legacy will also showcase the experts behind the delivery of the Crossrail project.
Crossrail is working with its delivery partners, supply chain and frameworks to share their lessons learned through the learning legacy website (learninglegacy.crossrail.co.uk). The programme also encourages participation in a Learning Legacy Ambassador programme to actively share the knowledge and experience with industry peers.
The Crossrail Learning Legacy is a collaboration between industry partners such as professional associations and industry bodies and includes a series of knowledge sharing events and publication of a number of learned journals.
Crossrail is also working in collaboration with academic partners to coordinate a series of research projects. This builds on the work previously undertaken on the Olympic Delivery Authority and contributes to an overall body of knowledge on major construction projects. It is hoped that the Crossrail Learning Legacy will form the basis for future projects.
This material is shared for use by other major projects and is relevant to clients, corporates, and suppliers from main contractors to small and medium enterprises. It will be of particular interest to the transport and construction sectors however much of the learning shared will be applicable to other sectors.
For more information on CH2M 

Web: www.ch2m.com

Email: gary.turley2@ch2m.com

Tel: 01 404 3932


About CH2M
CH2M is a global engineering company that provides consulting, design, construction, and operations services around the world. In Ireland CH2M operate in a joint venture with J. B. Barry and Partners under the name CH2M Barry, the new name for Halcrow Barry. Together we bring over 16 years of experience, serving our clients in the delivery of transportation infrastructure projects across our network of offices in Dublin, Cork and Castlebar.