Public Affairs
COP26: Youth activists 'disillusioned, frustrated, and angry'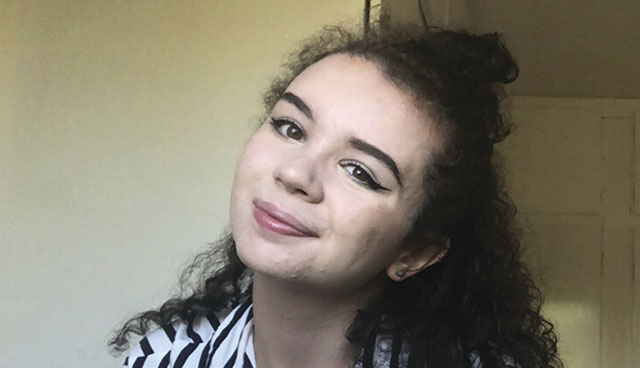 After attending COP26 in Glasgow, Irish youth climate activist, and former delegate to the RTÉ Youth Assembly on Climate, Beth Doherty, reacts to its conclusion.
It's now been a month since COP26 concluded and activists from all over the world headed home. We had been outnumbered by the fossil fuel industry. 'Observers' had not been allowed to observe negotiations, and there had been little to no transparency. Many of the other young Irish activists I spoke to in Glasgow felt disillusioned, frustrated, and angry throughout the conference.
Lack of transparency
COP26 has received criticism across the board. Activists were kept far from the key decision-making spaces at the heart of the conference. The 'Action Hub' in the Blue Zone (the conference space) was far from the negotiation rooms, and even an observer badge didn't enable us to get close to the decisions being made. This lack of transparency is not exclusive to COP26. Solutions made behind closed doors with vested interests will not deliver the change we need. Full and open transparent engagement of all people is essential for delivering climate justice.
Greenwashing
Greenwashing was rife across the conference, with some organisations painting unsustainable practices with a rosy brush to hide their true activities. This furthered the sense of disillusionment and anger for myself and others that I spoke to.
Justice and representation
We will not stop the climate crisis without climate justice, yet COP26 lacked a justice-centric approach. MAPA (Most Affected People and Areas) activists were excluded and underrepresented, women made up just 16 per cent of the COP26 core team. Meanwhile, the fossil fuel industry had the largest delegation. The global north did not take on an equitable burden for the loss and damage it has caused to the global south, and as mentioned the conference continued to be funded by those complicit in this crisis.
Going forward
Inside, the conference neglected transparency, justice, and energy. Outside, however, collective power brought hope for the future. We saw hundreds of thousands of people coming together on the streets of Glasgow and beyond demanding change. The closed spaces inside COP26 may not have delivered the change we need, but I am hopeful that we will, together.
In writing this article, I asked two friends who attended COP26 with me to summarise their experiences. Toto Daly, 18, observed: "Those two weeks in Glasgow left me confused as to what is considered a crisis. What about the truth? Where are our leaders?"
This lack of faith was echoed by Jessica Dunne, 17, who said: "COP26 for me was a blessing and a curse, I was able to form connections with activists from all over the world, but the event solidified my lack of faith in world leaders to take the actions needed to achieve climate justice."
Most of the hope and inspiration in Glasgow came from fellow activists. Another world is, in fact, possible, even if those inside the Blue Zone were not imagining it. We can deliver change beyond COP26, but only by coming together as a collective force, pushing for change as a movement and demanding that better world, which delivers for us all.