Technology
Connecting rural communities will transform Ireland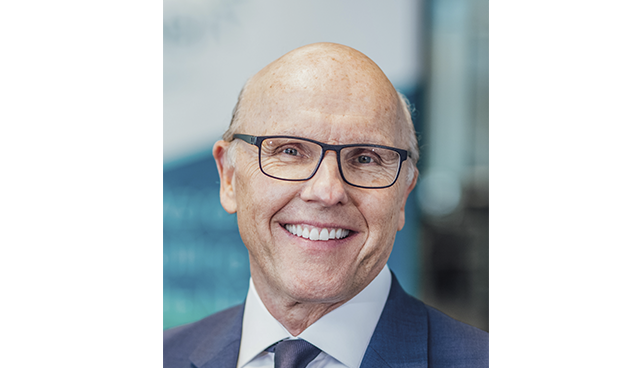 National Broadband Ireland Chairman David McCourt discusses "the biggest investment in rural Ireland since rural electrification".
In November 2019, we proudly signed contracts with the Government to deliver the highly anticipated National Broadband Plan. Recognised as one of the biggest and most ambitious telecoms infrastructure projects of its kind globally, it has been heralded as "the biggest investment in rural Ireland ever".
Fast-forward to today and the Covid-19 pandemic has underlined the criticality of reliable, high-speed connectivity, which has become essential for work, education and so many aspects of our lives. Such is the demand for bandwidth, that internet usage has grown by over 40 per cent compared with pre-pandemic levels.
Taking on the challenge of the National Broadband Plan, our team at NBI will be deploying fibre on approximately 1.5 million poles, many of them new, over 15,000km of underground ducts, will use up to 142,000km of new fibre cable, and will run along almost 100,000km of the road network.
Stretching across 96 per cent of the country's land mass, we're laying enough fibre to go around the world nearly four times. This is about radically changing the broadband landscape across the country to ensure that every man, woman, and child has access to high-speed broadband, no matter where they live or work. It's quite an incredible feat and it's going to be transformational for Ireland.
In less than two years, our team has grown to have over 1,200 people working on the rollout of the National Broadband Plan, either directly with NBI or through our network of specialist contractors. We have the best team in the world working to deliver this complex project, with experience of financing, building, and operating some of the biggest infrastructure assets in the world.
The NBP is an example of incredibly ambitious Government policy and supports Ireland's heritage in punching above its weight. Take for example, Ireland's service economy: Ireland is a small country geographically, but it's number seven globally in exporting services. The economy is moving globally to be tech enabled and the foundation for that is having connectivity to every person and making sure it's viewed as an essential utility. Across almost all developed countries, what we see today is a digital divide whereby urban areas have an incredible advantage with access to connectivity and digital services, but many rural areas have been left underserved and that causes all sorts of problems.
We have to be in a position where people in a rural environment can start a business or grow a business from where they live. You can't just assume that the only smart people in the world are those who live in an urban environment, and this is something that needs to be rethought.
The solution is well underway. Work on the NBP continues at pace with our teams working in every county across Ireland. Over 277,000 premises have now been surveyed nationwide, which involves NBI crews physically walking the routes where fibre will be laid. Over 228,000 of these premises are already designed or progressing through detailed design work. Collectively, these are critical components which pave the way for fast and effective construction work.
As of today, construction work is underway for over 125,000 premises across the country and over 30,500 premises are now able to order services via retail service providers, with minimum speeds of 500 megabits per second. With nearly 50 RSPs ready to sell services on the NBI network, this is going to be a game-changer, bringing significant benefits directly to consumers and businesses across Ireland.
Visit www.nbi.ie for more information, including to find out if you're in the intervention area and to receive Eircode specific updates on the rollout progress.